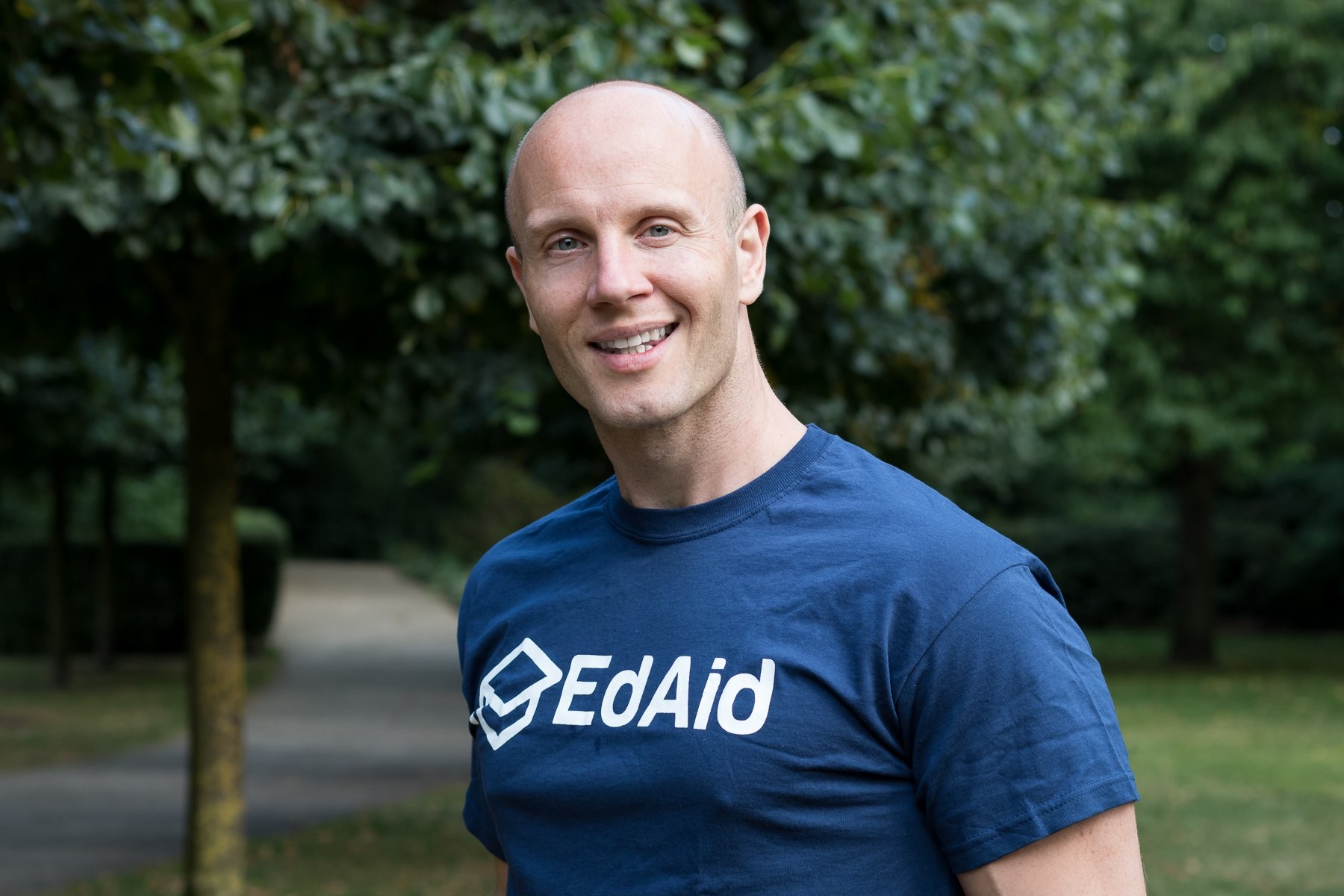 Today, a higher education degree can be a substantial investment. Combine tuition with housing and other opportunity costs, the absence of (or a reduced) salary, and incidentals—and the decision to enroll or not is, practically speaking, more than a career choice. It's economic—and it's led to an epidemic of student debt totaling
more than $1.5 trillion
in the U.S.
EdAid
, a company dedicated to empowering underrepresented students, is on a mission to make education more affordable—one university at a time.
"Our company exists to drive access to world-class education for students from a low-income background—students who are often penalized for their economic status in traditional loan agreements," said Tom Woolf, founder and CEO of EdAid. The key? Deferred tuition.
Recently, EdAid and 2U, in collaboration with select universities, partnered to increase access to high-quality education with more affordable ways for students to pay. Here's why this collaboration is an important step toward addressing the student debt crisis, according to Woolf.
Deferred tuition is a regulated, income-based financing model that defers tuition payment until after students graduate and start earning. With zero-interest payments and no hidden fees, this plan offered through EdAid alleviates upfront financial barriers, tying repayment to salary, and can lower the final cost of high-quality education.
With deferred tuition, all parties are focused on one common goal: drive access and make education more affordable for students.
"By using deferred tuition, a university's revenue is a direct, formulaic result of its students' success. They're saying, 'This degree is worth X dollars, and we're right there with you'," Woolf explained.
So when EdAid decided to test the waters with a proven education partner that could offer the model at scale, 2U–in its clear commitment to creating more access to education–was a natural fit. "With EdAid, we wanted to partner with a company that has the courage to provide fairness and affordability. 2U does just that: it acknowledges that every student matters by investing directly in their success," shared Woolf.
2U partners with world-class universities to deliver up close and personal higher education. And when you match a leader in edtech with a disruptive student financial model, the results can be life changing.
"The way we see it, we have a financial and moral obligation to make sure students know what they're getting into," said Woolf. And together with 2U, EdAid believes deferred tuition is that transparent solution for affordable education.
"Typically, deferred tuition students spend no more than 4 weeks unemployed after graduation," Woolf explained. "Really, both EdAid's and 2U's models are going back to fundamentals. What are we ultimately trying to achieve? Fairness, regulatory protection, and access."
The future of education at a glance
To Woolf, it should be a no-brainer for universities to want to drive positive student outcomes, increase enrollment, and diversify their student bases with the brightest, high-aptitude students—regardless of income. And 2U and EdAid—both of which are led by first-generation students—provide that opportunity to their partners.
"At the grad school level, our prediction is that by 2025, all schools should invest in and share half of its students' burden," said Woolf. "And if it's not willing to invest in and share risk with it's students then it's probably not worth going to. What 2U and their university partners offer is phenomenal, and the next 5-10 years of education will look different thanks to them."
Keep reading.
Interested in reading more inspirational stories like EdAid's? Visit "The Latest" for more.