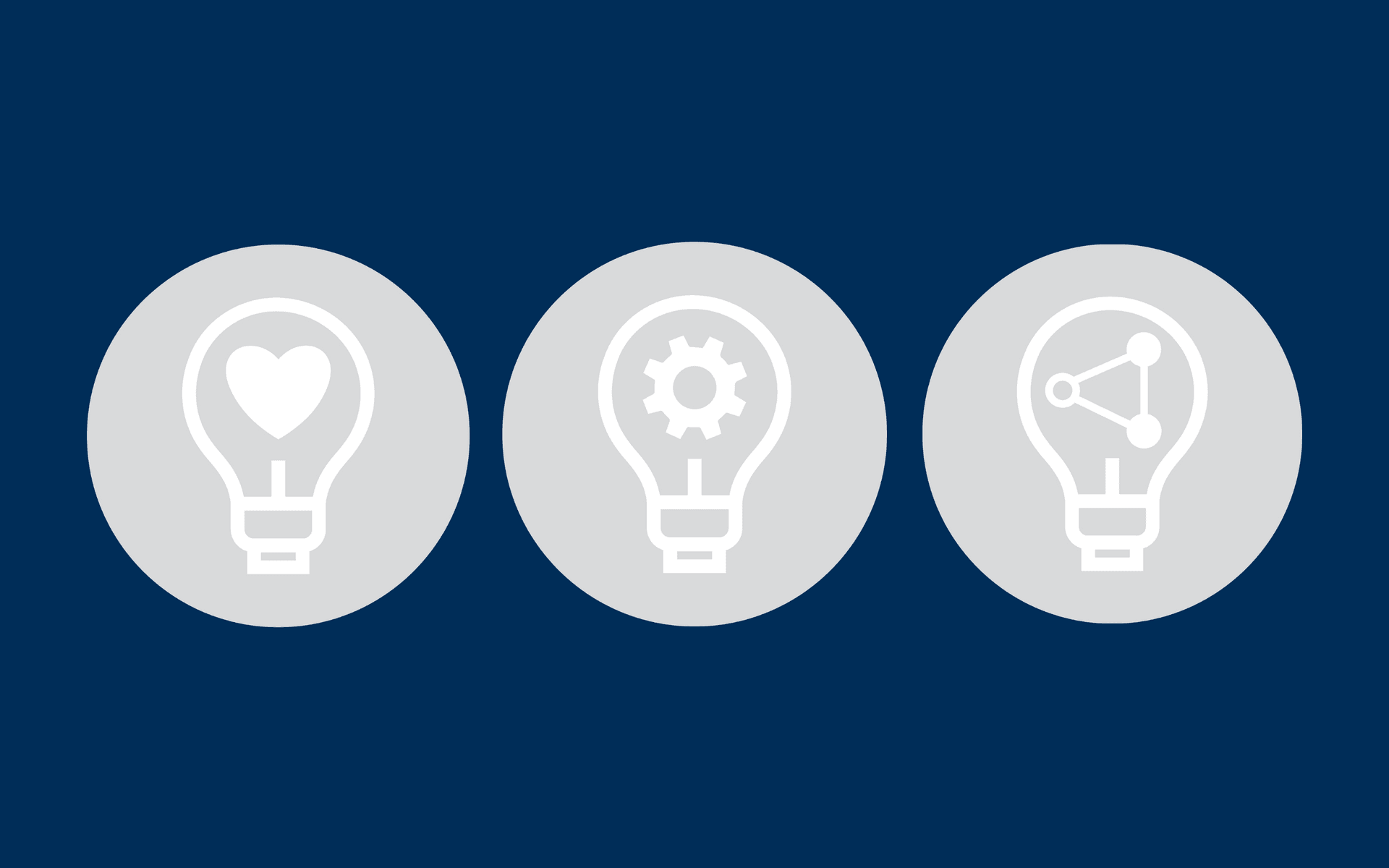 Editor's Note: This is the first article of a series on 2U's Learning Experience Framework (LXF). Stay tuned for deep dives into each of the three learner-focused dimensions critical to successful learning: Feel, Do, and Think.
Ten months. That's how long it typically takes 2U's Learning Design & Development (LD&D) teams to help a university partner design, develop, and launch a single course within their degree program. In that time, specialized experts across our teams consult one-on-one with the faculty, working through a rigorous backward design process to map learning outcomes, assessments, and instructional strategies. Together, we plan out every detail of asynchronous coursework and live sessions, develop and build content and graphics, and produce high-quality educational video. The results are effective and engaging online learning experiences that lead to
outstanding outcomes
.
But when COVID-19 hit earlier this year, our teams had to innovate on a dime to help our partners launch high-quality digital learning experiences for their traditionally on-campus courses—fast. What typically takes 10 months was condensed into closer to 10
weeks
with
2UOS Essential
—a feat that would not have been possible had we not kept principles of learning front and center in our work.
At 2U, the work we do in LD&D for degree programs is guided by our Learning Experience Framework, or the "LXF," as we like to call it. The LXF is a collection of research-based principles, drawn from the learning sciences, blended with insights we've garnered from our more than 12 years of experience designing and developing over 2,500 courses for degree programs with input from thousands of students and faculty along the way. To us in LD&D, the LXF is not just a document, it's part of our DNA and informs how we think about course design across all our offerings. And it codifies our shared, learner-centered approach to creating transformative digital education.
At its simplest, our approach can be described in three words:
Feel
,
Do
, and
Think
. It is built around the science-supported ideas that people learn best when they are
doing
, when they are
thinking
about what they are doing, and that
feelings
can have a significant impact on the process of learning. For us, Feel, Do, and Think represent the three learner-focused dimensions we must address and be mindful of when designing and developing courses and training instructors to teach online. Each dimension includes a number of specific evidence-based principles that guide our work. They are curated deliberately for their relevance to 2U's particular model and environment, and they range from tapping into the learner's motivation and encouraging them to take control of their own learning to making sure they aren't overloaded, have the opportunity to practice in realistic settings, and are encouraged to reflect on the process of learning itself.
So what do each of our three learner-focused dimensions mean in practice?
Feel
represents the affective aspects of learning—a dimension that is important to consider now more than ever, when anxiety, fear, and isolation are all too prevalent. Emotions, attitudes, and beliefs can help or hinder us as we learn, and feeling motivated can mean the difference between showing up and persevering in challenging circumstances or dropping out (a widespread problem in many online programs). At 2U, we address this dimension in a number of ways, including balancing asynchronous coursework that promotes flexibility and autonomy with live sessions that provide a forum for community-building and real-time feedback.
Do
is all about active learning. In this dimension, we have principles that guide us not just in
what
the student should learn, but also
how
they should learn it. Whether the student is interacting in real time with their peers in Zoom or clicking through the Online Campus on their own time, we're always thinking about how to get the student out of passive consumption and into active engagement. This spring, we developed
Studio in a Box
to help our partners' faculty create high-quality video content at home. But we didn't stop at video equipment alone. Our 2UOS Essential offering is helping our partners' faculty learn how to create effective and engaging video content that manages the student's cognitive load and forms the backbone of an active learning strategy.
Finally,
Think
refers to the idea that students benefit from input in the process of learning, whether that be from the instructor, their peers, or even themselves. Live sessions provide a great opportunity for feedback and social learning, but even asynchronously we intentionally embed formative questions and activities throughout the content to learn what is working and what is not. And we recommend that every week closes with a moment of post-processing to help students consolidate and reflect on the learning of the week.
These principles are not revolutionary, nor do they dictate a rigid worldview. They are the foundational building blocks for the many different pedagogical approaches that our university partners ascribe to. The principles are intentionally flexible enough to allow us to support a wide range of partners across a multitude of disciplines with diverse teaching and learning needs. And it is in how we combine these research-driven principles with our own extensive experience that truly makes 2U's LXF a powerful guiding framework for designing and developing high-quality online learning experiences.
Learn more about us.
At 2U, we're on a mission—to eliminate the back row in higher education and help universities thrive in the digital age. To learn more about who we are and what we do, follow the links below.