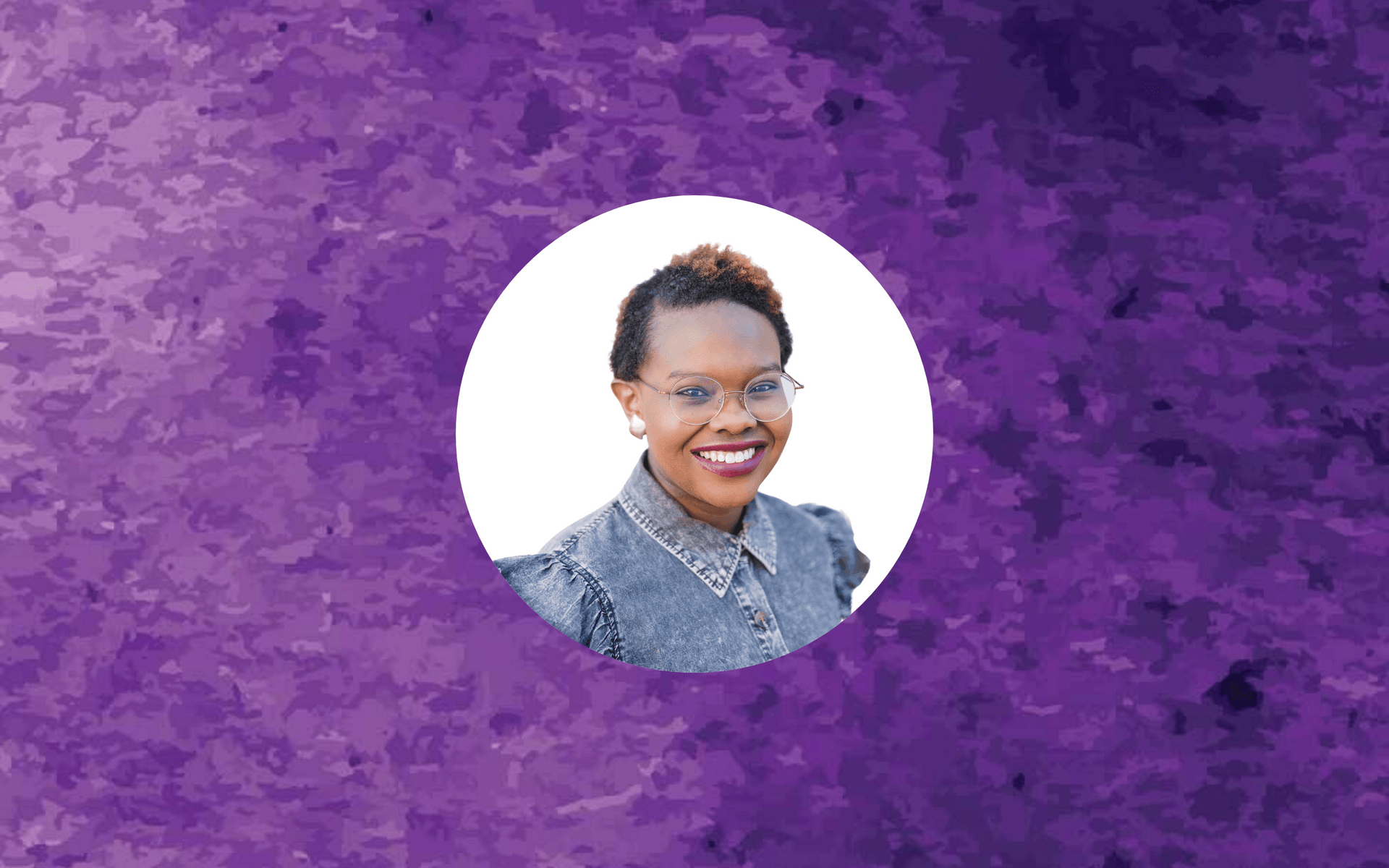 This story is a part of our "A Day in the Life" series that highlights the career journeys of 2U employees across the world. Throughout March, we're celebrating Women's History Month and featuring members of one of our Business Resource Networks: the Womxn's Alliance Network.
"An opportunity to do mission-driven work? That was a big check for me. An environment that cares for employees? Another big check. 2U is a dream gig."
Determining all those checkboxes for career "must-haves" and "nice-to-haves" on the way to your dream job can take you down many roads and not always be a clearly marked path. So when you spot an opportunity that just simply "has it all," you know you've found that perfect fit.
For
Imani Lewis
, the road to her perfect fit began at the University of Maryland. While studying communications and public relations there, she knew of a few classmates who had interned at a company called 2U and had loved their experiences. Their "2Uternships" piqued her curiosity, though she never actively pursued one herself.
After graduating UMD, her fascination for the Internet "and all the communities created through it" propelled her down the road of digital marketing, where she spent four years serving nonprofits ranging from health care to environmental justice to the music industry. But 2U remained on her radar all the while, as she continued to hear of the company's purpose-filled work and supportive culture.
In 2018, when an opening appeared on 2U's Digital Media team, Imani jumped at the opportunity to apply. She now serves as a senior creative innovation specialist at 2U and couldn't be happier with where her road has taken her.
Read on to learn what Imani most enjoys about her role and how she's advocating for equity, empowerment, and allyship as a member of 2U's Womxn's Alliance Network (W.A.N.).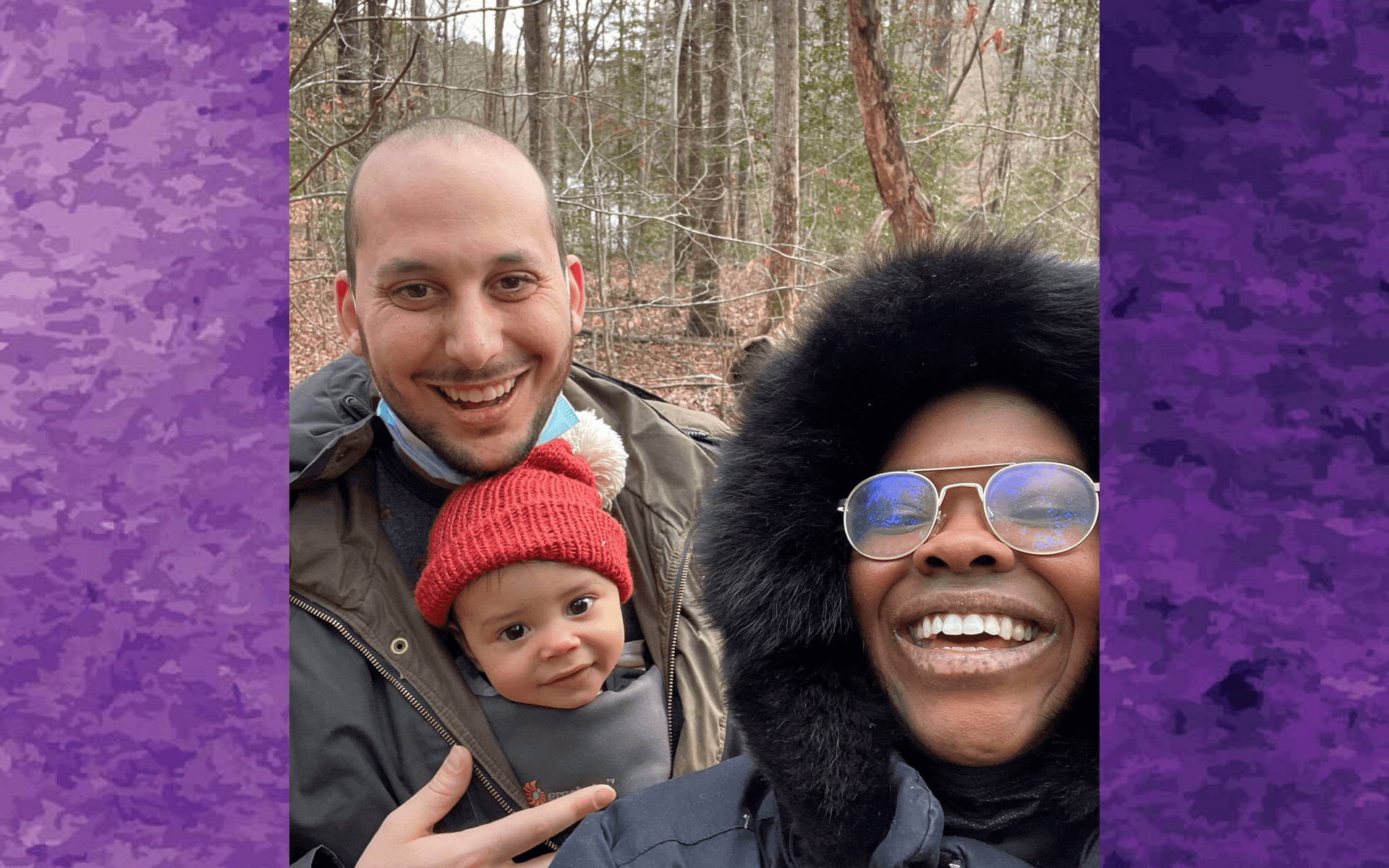 Imani enjoying the outdoors with her husband and young son
How would you describe your role as a senior creative innovation specialist at 2U?
In my day-to-day, I develop creative advertising strategies that we can scale across our product portfolio. It's a new role for me, and a new one for the marketing organization as well. We're just getting started, but it's already been a rewarding journey!
What do you find most fulfilling about your job?
The 2U Marketing team is incredibly data-driven. I really enjoy the scientific and analytical approach that we use when evaluating and testing different creative marketing strategies. Working with our channel partners like Twitter and Facebook to come up with interesting ways of developing ads to engage with our prospective students is an incredibly rewarding experience.
What's your favorite part about working at 2U?
I really appreciate how thoughtful and aware folks are regarding societal issues. Given 2U's mission to eliminate the back row in education (#NoBackRow), it makes total sense that most of the people I've met possess these qualities—but I still cherish it a lot. It's a rarity and a blessing in a company. It brings me encouragement every day to have the opportunity to connect with others and discuss what we can do to improve society.
Another rarity is the sheer strength of talent across the organization. From my first day, I was amazed by the work ethic of the company as a whole. Even throughout this pandemic, people's willingness to pitch in and help has been so inspiring to see. It's a joy to be a part of this team.
I also like how I'm able to combine my growth as a professional with my avocational passions, such as activism for gender equity and minority empowerment. Just this year, I've had the chance to join the Inclusive Marketing Taskforce at 2U, which focuses on creating marketing strategies, processes, and a team culture that promotes and leverages diversity and inclusion. Having opportunities like this to learn to lead in an inclusive setting makes my career journey at 2U enriching.
I'm able to combine my growth as a professional with my avocational passions, such as activism for gender equity and minority empowerment. Having opportunities like this . . . makes my career journey at 2U enriching.

— Imani Lewis, Senior Creative Innovation Specialist, 2U
Why did you join 2U's Womxn's Alliance Network (W.A.N.)? How have you contributed to the group so far?
I joined 2U right around the time that the company announced its new Business Resource Networks (BRNs)—and I joined all of them! W.A.N. has had such a powerful impact on my time at 2U. As a member, I've learned so much and made so many great connections over the years. Back in 2019, I was a participant in the Lean In Circle pilot that W.A.N. ran to encourage relationship-building working across departments. Those sessions helped me so much in building my confidence and understanding how to advocate for myself in the workplace. My W.A.N. Lean In Circle is still close and meets on a regular basis, and having those relationships has really enriched my time here.
Today, I continue advocating for people to join W.A.N. and stay in the know about the great events that are offered throughout the year. It's super rewarding to hear about all of the incredible work that women are doing both in and outside of their work lives. It's also been helpful to have a space to talk about hard things like navigating imposter syndrome, balancing life as a working parent, and negotiating salary. I look forward to continuing as an active member of W.A.N.
The theme of this year's Women's History Month is "
Valiant Women of the Vote: Refusing to be Silenced.
" What does this month mean to you? What historic milestones for women have been most meaningful to you? And in your life, how do
you
refuse to be silenced?
I appreciate Women's History Month because it gives me the room to reflect on the progress that women collectively have been able to accomplish, while also looking to create an even better society for women.
I was on the steps of the Supreme Court the day the Obergefell v. Hodges marriage equality case decision was announced. While that change wasn't decided by my vote alone, it was still a poignant moment for me. I got to physically see the importance of speaking up.
In my life, I make a point of staying educated about how folks are silenced in our society. I also serve to advocate for those people, especially in areas where I have privilege—for example, by engaging with volunteer work or encouraging discussions among my family and friends.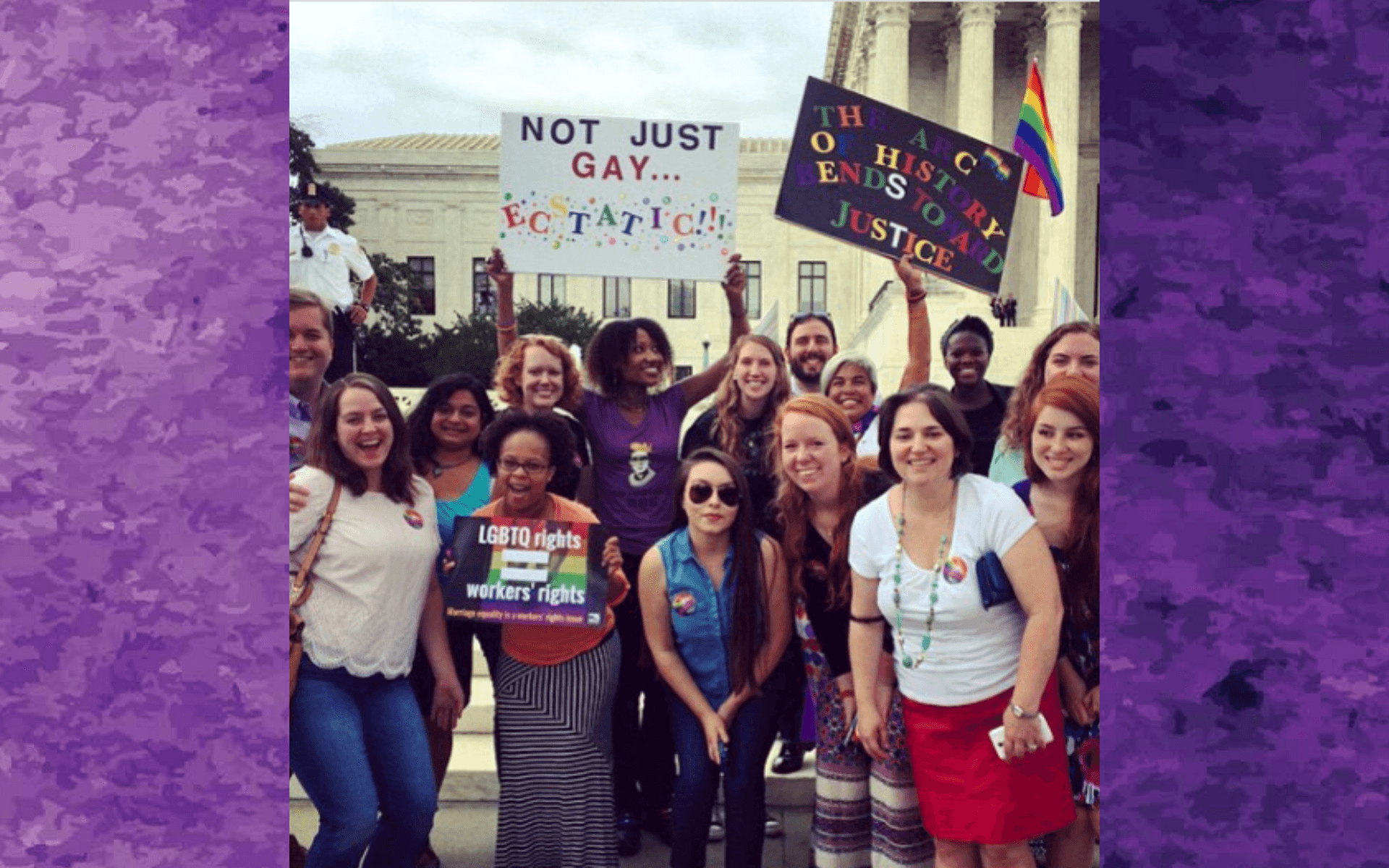 Imani (back row, right) demonstrating allyship as a member of the American Association of University Women
What does allyship mean to you?
Allyship is a powerful tool. This past year has been more than rough, but the community provided by 2U's BRNs like W.A.N. has been such a source of inspiration. When we all work together, we can truly make change. Supporting each other is the most powerful way to continue momentum.
What advice would you give to someone just starting at 2U?
First of all, asking for help isn't a sign of weakness. Secondly, don't let a setback steal your energy for moving forward. And finally, champion the work of others in your everyday routine. I've started doing that in the past year, and it's helped me focus on projects that will serve the greater organization.