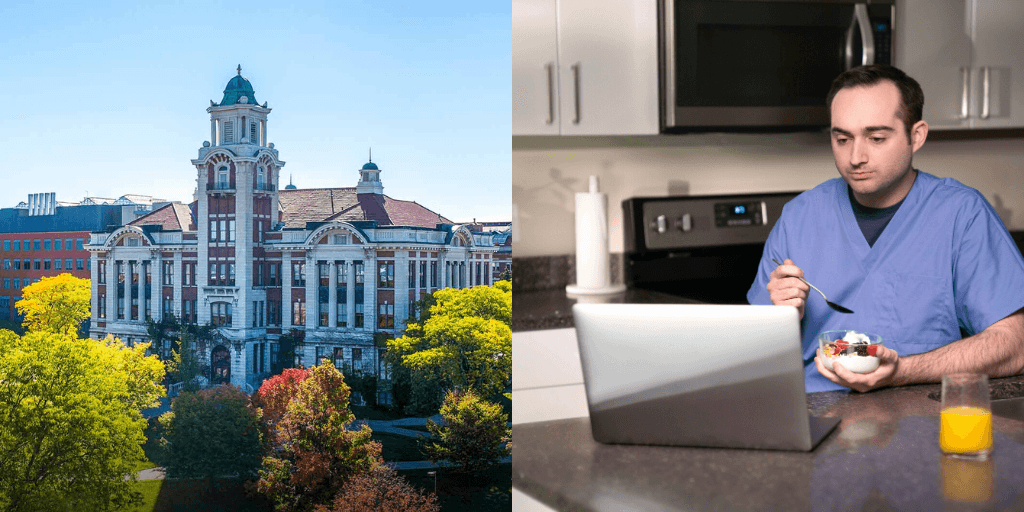 Throughout my 12 years with 2U, I've grown accustomed to questions about the future of higher education. Interviews, tweets, and impromptu meet-ups at conferences often evolve into conversations about what the future holds for online and what it will look like in the next decade to come. These days, my answer to that line of questioning is different.
While I remain steadfast in my belief that done well,
online education can be just as good as—and in some cases exceed—the quality of in-person education
, the reality today is that not all online education is created equal. Universities, faculty, and students, without a moment's notice, have been dealt a hand of cards they never expected. Higher education has moved online in a matter of weeks—not months—sacrificing opportunities to train and learn best practices for teaching and engaging with curriculum online. And a virus is wreaking havoc on our population. The playing field is different and the future is becoming more obscure day by day.
The questions I receive now are no longer about the long term—they're about THIS fall. A recent
report from the American Association of Collegiate Registrars and Admissions Officers (AACRAO)
delved into this very issue, asking their members how present circumstances will impact course delivery in the fall. The key findings are aligned with what I've been hearing in real-time from many of our partners with campus footholds: there are going to be many more online courses than usual this fall. According to the report, 58% respondents are considering or have already decided to remain fully online for the fall; 62% are contemplating decreasing or have decreased the number of on-campus courses for the fall; and 73% are deliberating increasing, or have increased, the number of online and/or remote courses for the fall.
A
survey from the AAC&U and ABC Insights
in late March shared results along these same lines: two in five U.S. college presidents were already considering online options for the fall semester.
To me, the question isn't whether universities will remain online this fall, it's how they will respond to the demand for high-quality education online. COVID-19 is a forcing mechanism for universities to more intentionally plan how they will grow their online footprint. The first wave of the transition to online has been all about the basics, with many universities choosing the least intrusive path by holding live classes online through Zoom, but now universities have a swift choice to make as this second wave crests. Will they continue to offer remote learning through a video conference platform or will they invest in a digital experience that engages students, inspires faculty, sparks meaningful connections, and delivers great student outcomes?
In response to this crisis, remote lectures were a necessary step, but as universities scenario plan for the fall, designing sustainable, high-quality online education will require a lot more than just live lectures. According to the
results of a survey we conducted with Gallup
this year, you need the right technology, rigorous curricula, and reliable faculty and student support to foster strong engagement virtually. Students and their parents, already reticent about the rush online, won't forgive anything less.
Learn more about us.
At 2U, we're on a mission—to eliminate the back row in higher education and help universities thrive in the digital age. To learn more about who we are and what we do, follow the links below.