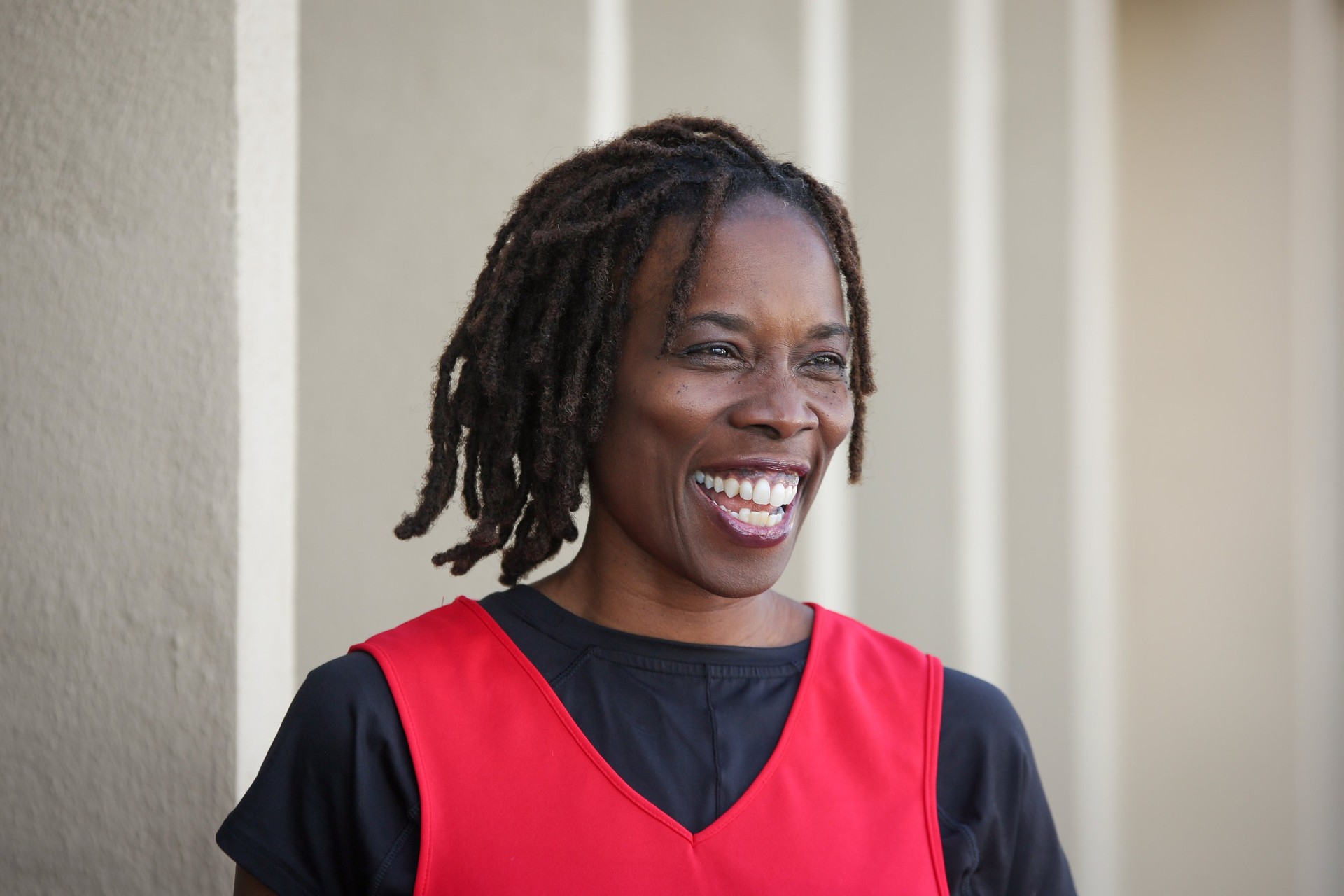 Growing up in Baltimore, the daughter of a pastor at one of the inner city's biggest African American churches, Thema Bryant learned something early on: A call to the family's house was usually a call for help.
"In the African American community, there's a stigma about going to see a therapist, so people go to religious leaders," she said. "That's what made me aware that I'd like that role. That I'd like to be a listener."
Decades later, Thema Bryant is Dr. Thema Bryant-Davis, a Duke PhD, ordained minister, psychologist, Pepperdine University professor, author, editor, dancer, poet—and a very new kind of listener.
She works in classrooms—in-person and online in the
OnlinePsychology@Pepperdine
program—and in counseling sessions and in homeless shelters on Los Angeles' Skid Row. Big-network news outlets, including NPR and CNN, invite her on as a guest. She gives her time to little-known podcasters. She spreads the word of "Dr. Thema" through regular tweets that are accessible and affirmative. "You retreated to heal and that was necessary,"
a recent one read
. "Now it's time to come out of your shell. Your new life is waiting."
Thema is reimagining what a modern therapist is, and at the heart of that reinvention runs a common thread. Everything she does, on some level, is about integration: of public and personal, of East and West, of high-brow and popular, of social activism and mindfulness, of tradition and the Next Big Thing.
Thema's parents, both influential pastors, were grounded in liberation theology, the Latin American movement that called for the oppressed to rebel against power structures—within and beyond the church.
"For me that translated to those who were marginalized by violence," Thema told "The Trauma Therapist" podcast.
When her father was named a bishop, the African Methodist Episcopal Church sent him on his first overseas assignment to Liberia. Thema, then beginning high school, went from the crime-riled streets of Baltimore to West Africa. For the first time, she found herself surrounded by people in power who were black.
"This was pre-Obama, by a long time," Thema recalled. "When people said, 'You can be anything you want to be,' I didn't see that in my community. Then we moved into a place where people in positions of power looked like me. It opened up a feeling of what was possible."
The experience was transformational, in positive and heartrending ways. A year after the family moved, a civil war began and plummeted the country into violence. Thema's short reprieve from the conflict of an American inner city ended with yet more conflict, a world away. But the experience, much like listening to all the phone calls flooding into the family home, pointed the way to her career.
While an undergraduate at Duke University, Thema went home to Baltimore on a school break and was sexually assaulted by a family friend. A psychology major at that point, she got a work-study position at a rape crisis center near Duke where she learned to understand and harness what she calls her "special compassion" for survivors of sexual trauma. She soon began honing her specialty based on a growing awareness that trauma can be caused and experienced differently by people from different socioeconomic statuses, races, genders, and sexual orientations.
In her Duke years, Thema discovered she loved creating environments where people were not afraid to talk about traumas they had experienced. She also learned, to her surprise, that she enjoyed the less social realm of research. At the same time, she realized she didn't have to sacrifice her personal passions— dance, theater, and poetry—and could, in fact, incorporate all these things into her professional life.
At the time, work in sociocultural and racial trauma was new. Thema remembers attending meetings of the American Psychological Association and waking up early to attend the sole session relating to African American or African-based psychology.
Thema's work, including her 2005 book
Thriving in the Wake of Trauma: A Multicultural Guide
, helped forge an emerging path in the field—though it is one that's still not entirely cleared. The
Diagnostic and Statistical Manual of Mental Disorders
(
DSM
), the official classification guide of mental disorders, doesn't recognize sociocultural or racial trauma as distinct areas.
Usha Tummala-Narra, an associate professor at Boston College and trauma expert, said some in the field are working to get those categories of traumas officially recognized.
"[Sociocultural or racial trauma] can encompass a variety of different types of stress: racism, racial violence, discrimination, the cumulative effects of oppression," she said.
Even though these types of stress can produce the same types of symptoms triggered by other forms of stress, Usha said that they're not recognized in the field's "formal system."
"People have been talking about this for 20 years," she continued, "[but] there's a growing attention to it, because there are a growing number of researchers who are racial, ethnic, and sexual minorities."
Lillian Comas-Diaz, a clinical professor of psychiatry and behavioral sciences at the George Washington University, called Thema a "pioneer in the field of racial trauma."
Her work "has been tremendously important in the treatment of trauma for individuals and communities of color," Lillian said.
Surviving Through Stillness
Thema likes to adhere to a slogan of sorts: "Survive. Thrive. Rise."
"Survivors operate with a lot of shame and judgment," she said. "They think about all the things they should have done in the moment and didn't. But there are some things we did to survive—and that pulls me toward a strength-based perspective."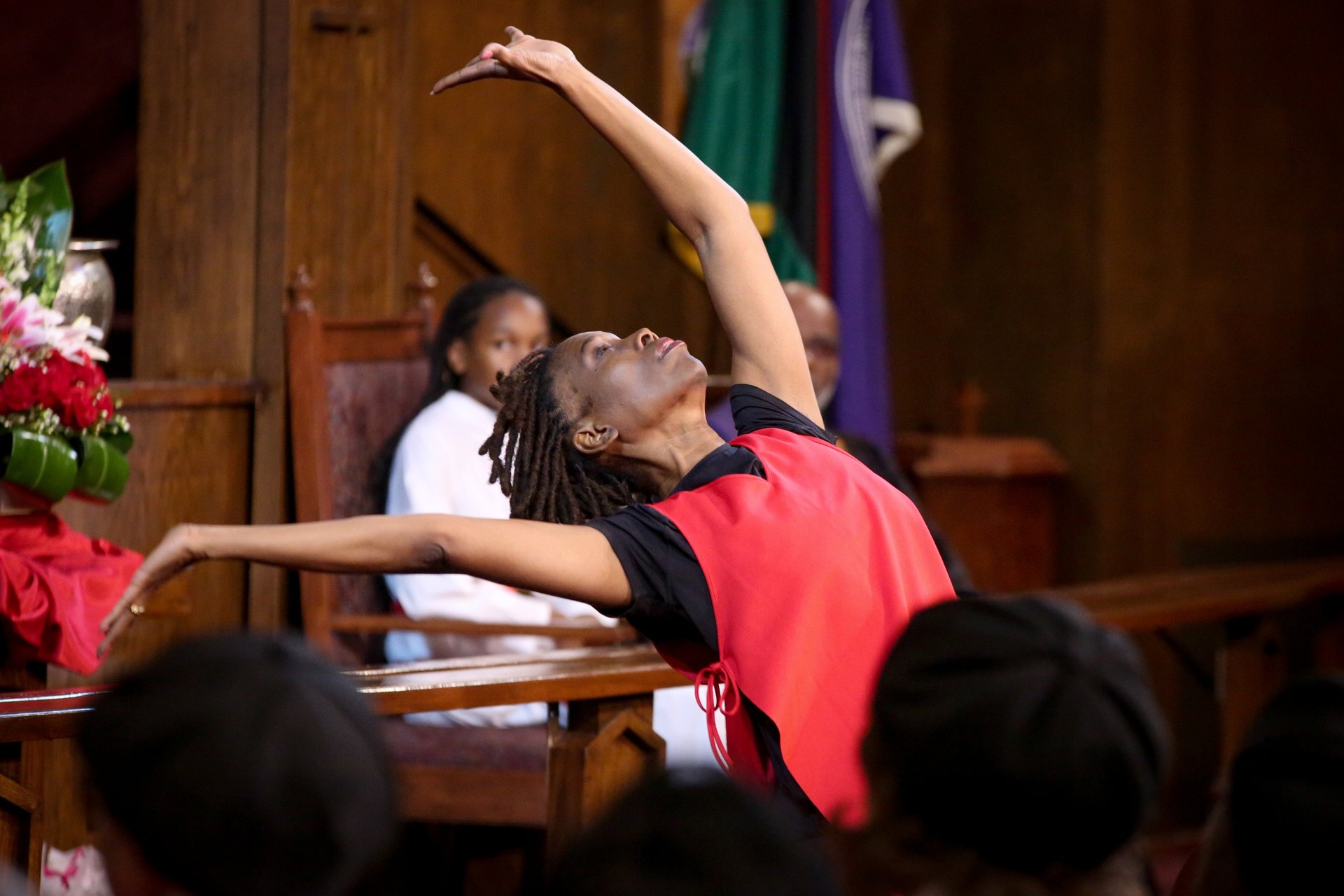 Recently, Thema has helped people find that strength through the practice of mindfulness. And in the process, she's attempting to bridge some barriers. About two years ago, she began incorporating mindfulness into her Los Angeles counseling practice and with her students as they work with survivors of trauma in the city's rescue missions and homeless shelters.
"I talk about healing and trauma recovery and empowerment and this concept of thriving, which is post-traumatic growth. It's not just enough to survive my wound," she said. "And when I go through the different pathways of doing that, one of the pathways is mindfulness."
That particular pathway isn't comfortable to many of the clients Thema helps.
"Mindfulness is a really hot topic right now in psychology. There's a lot of research to support it, but there have been barriers presenting it to the African American community," she said. "So my work is to make it accessible and understandable and culturally congruent. One of the challenges is that the majority of African Americans are Christians. When black people Google [mindfulness], they're like, 'Wait. This is Buddhist. This is against my faith.'"
There are cultural barriers, too. Mindfulness emphasizes acceptance and stillness, which can be especially difficult in African American communities with strong traditions of activism.
"When people of color or LGBT or any oppressed people hear acceptance, they think of discrimination. At the core of our community is to speak out and stand up," she said. "But really this is in the tradition of contemplative activism. Based on stillness, I am able to go forward. We're actually saying something a little different and connecting it to cultural meaning.
"African American adults have gotten upset or nervous about yoga and mindfulness. They see it as teaching their kids to accept oppression," Thema continued. "But it doesn't have to be either-or. I call it a radical act of liberation. You're worthy of stillness."
At a Sunday church service last year, Thema preached—and danced. In the undulating rhythms of African American sermons, she riffed on oppression and the hardships of everyday life. "It's amazing 'cause you've done everything you've done, with the weight of the world on your back!" she said, encouraging the congregation, as its members encouraged her in return. "You gotta worship!"
In this moment, she is an African American pastor. In another, she's a yoga instructor or therapist or teacher in the inner city. She's also a wit. Searching for a way to describe herself and all her seemingly disparate passions and roles, she said, "I'm like chunky soup." Then she paused and laughed at herself. "I'm like jambalaya."
None of these roles are contradictions. Thema is all of them.
"We look at the history of psychology, the roots of it. The writers and scholars were actually people of faith. Psyche means soul. It's the study of the soul," she said. "Reintegrating the soul into psychology."