A vision of transformation.
When we say we work with purpose, we mean it. Everything we do, everything we are is in the service of our mission—to eliminate the back row in education.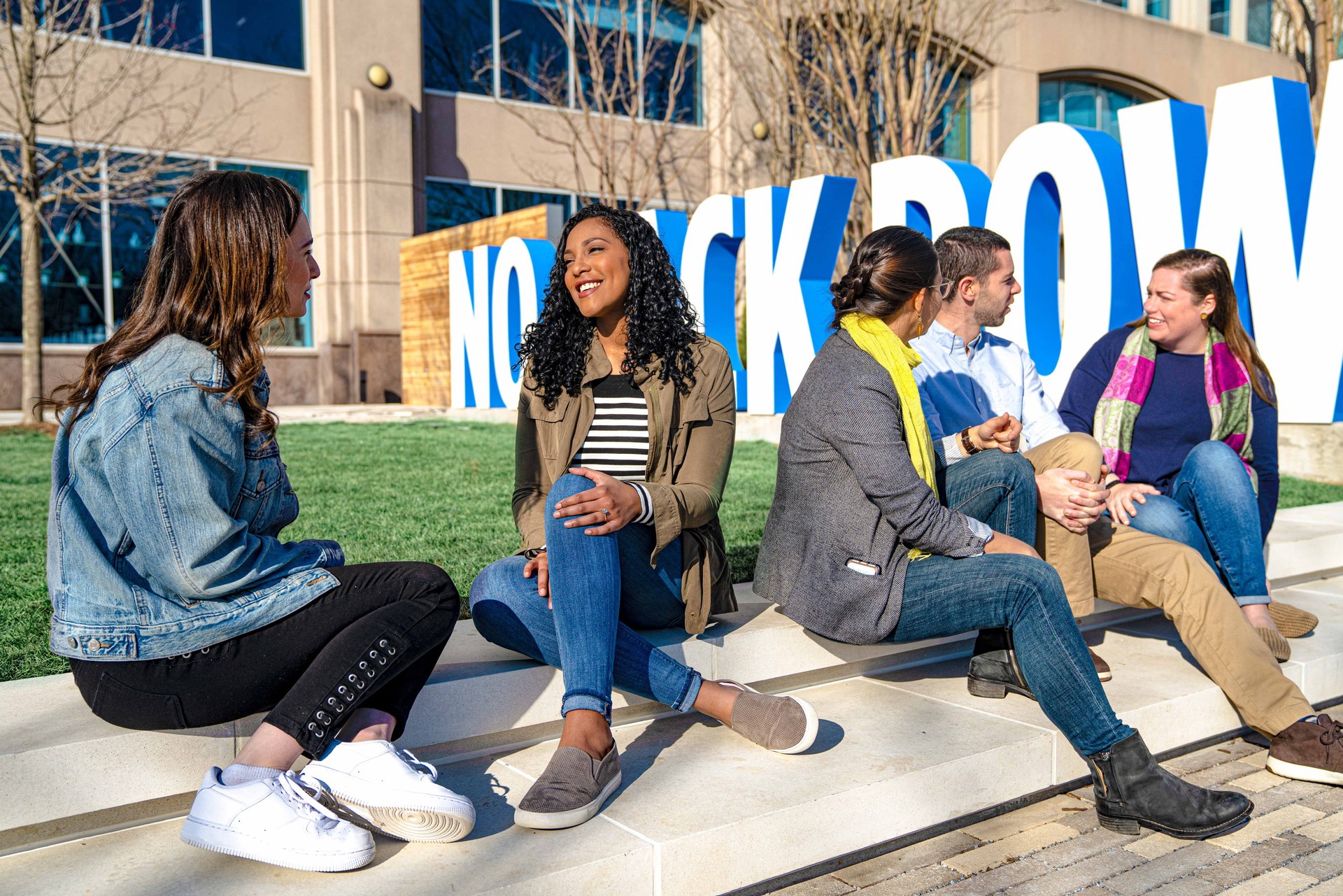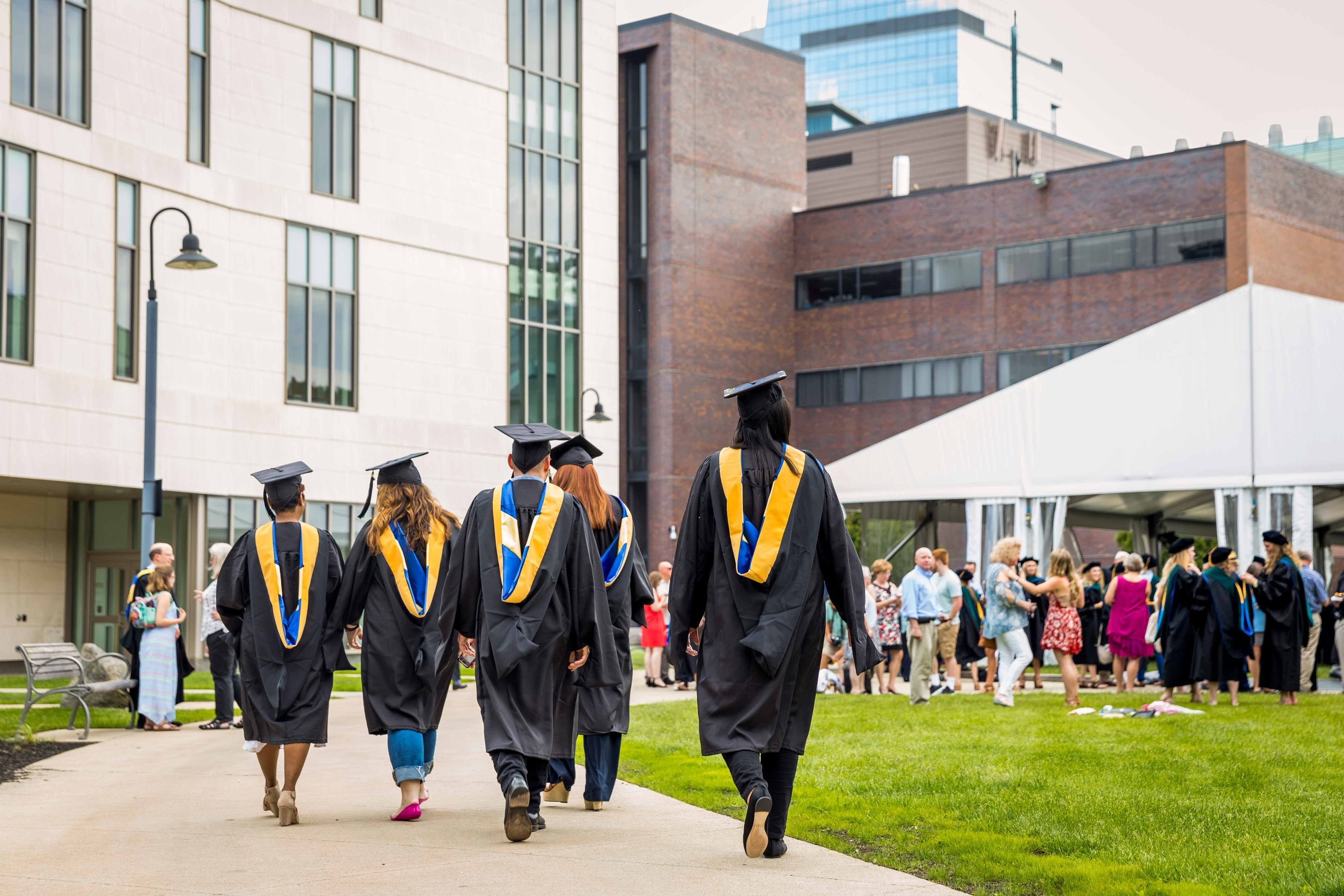 Our reason to be.
We are in the midst of a transformational era in education.
Technology is reshaping how we work and fundamentally redefining what it means to have a career, forcing us all to become lifelong learners. In the face of this new reality, leaders across academia are confronting a clear challenge: how to fully embrace the digital era while preserving the best of what has defined their institution, often for centuries. This need to adapt represents a stark change from adhering to a proven model that, for generations, has enabled universities to become a singularly powerful force in creating upward mobility in our society. We recognize that this can create fear—not necessarily of change, but of loss. One thing is undeniable, however: to preserve and build on their legacies in the digital era, institutional inertia is not an option.
2U, Inc., is a diverse collection of more than 4,000 individuals who share a common belief in the power of education to transform lives for the better.
Mission-driven people.
Every 2Ute—regardless of office, department, or tenure— is passionate about helping our university partners deliver life-changing outcomes for their students. That purpose-driven mission and student-focused culture, combined with our scale and depth of investment in each partner, are what set our shared success model apart. They are what make us more than just a vendor or another online program manager.
Making the best universities even better.
For over a decade, 2U has been a trusted brand steward and the digital transformation partner of choice to the world's top non-profit universities in navigating the complexities of bringing the best of themselves into the digital age. At the foundation of our model is a genuine respect for what makes a university great: a commitment to academic rigor and the critical interplay among students and faculty.
We believe in the power of great non-profit universities—now and into the future. These institutions are the clearest paths to economic and social mobility. But as the needs of our society rapidly change, universities must evolve as well.
To remain powerful engines of opportunity, higher education must be high quality, relevant, digitally blended and connected, accessible and affordable, and sustainable. Every 2U-powered offering–graduate and undergraduate degree programs, boot camps, short courses, and certificates–is grounded in these pillars to create positive outcomes for students.
Changing lives.
We believe that great universities must redefine higher education to address the critical needs of society. Universities can change more lives for the better if they embrace digital education that is:
High Quality

: Science-supported online learning experiences that are designed to drive great student outcomes

Relevant

: Educational offerings that correspond to the needs of the market and prepare learners for the jobs of the future

Blended and connected:

Online programs that create long-lasting connections with peers, faculty, and the wider community, through both virtual and in-person experiences

Accessible and affordable:

Flexible online programs that meet the needs of diverse learners, regardless of background, age, income, and experience level

Sustainable:

Programs that create stronger, more financially stable institutions over the long term while meeting the needs of 21st century learners. Sustainability is not optional.
2U is purpose built and singularly positioned to turn this ambitious vision for education into a reality.
Technology with a human touch.
Taken together, these are the foundational elements upon which truly great online higher education is built. And 2U has an unmatched record of laying and reinforcing that foundation by putting these principles into practice using 2UOS.
More than a decade of transformation.
Along the way to achieving great scale, we learned plenty of lessons—some the hard way—but three have stood out the most: trusted relationships matter; data matters; but institutional will matters above all. We build and value trusted personal relationships with our partners because that human connection is essential to confronting and resolving difficult issues together. We rely heavily on data, and the ability to analyze it, because the insights that come from it are a powerful tool in making informed choices and preventing avoidable mistakes.
But, most of all, we cherish and foster institutional will because without it real transformation is not possible.
One shared goal.
Although the journey can be challenging at times, the positive outcomes that result from relevant, high-quality educational opportunities are clear and undeniable for institutions, faculty, and students: enhanced teaching and learning experiences, increased access for students, and greater domestic and global reach for a university's mission and brand.
Simply put, when students win, universities win, and 2U wins. That clear alignment of interests among students, university partners, and 2U is ultimately what makes our purpose-driven business model so compelling and powerful. By coming together around one shared goal—delivering great student outcomes—not only are we improving lives, we are transforming the future of education for the better.