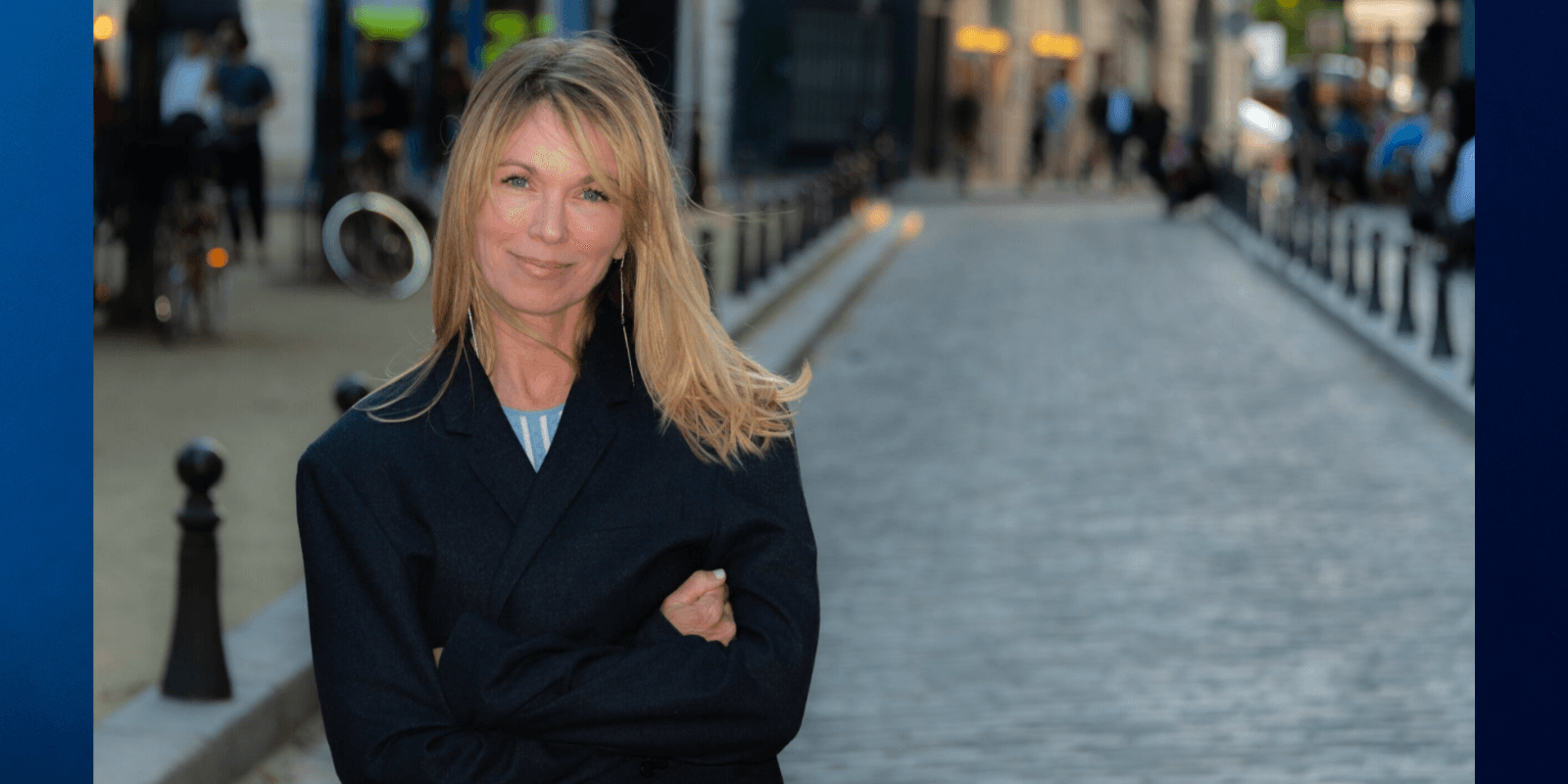 Rice University Vice President for Global and Digital Strategy Caroline Levander
A pioneer in digital education, Rice University has been an
edX Charter member
since 2013. The institution has accumulated more than 850,800 total enrollments and issued more than 2,770 certificates through edX–outstanding feats for a university that serves 4,000 undergraduates and 4,000 graduates on campus. Its 36 edX courses reach a range of learners, covering a wide array of topics from "Medicine in the Digital Age" to "Religion and Hip Hop Culture."
Intent on driving innovation at scale, Rice launched its online MBA with 2U in 2018, and soon after expanded the partnership to include short courses and boot camps for a total of
15 online programs
. Through these partnerships, Rice is opening new doors to opportunity for people across the world and cultivating a diverse community of learners online where all are welcome.
Now that
2U and edX have
combined, I asked Caroline Levander, vice president for global and digital strategy at Rice University, to share her thoughts on the value of partnership, why expanding access to diverse learners matters, and what the future holds for the always forward-thinking institution.
Caroline, thanks for joining me. We go back a long time and I love being able to call you a friend–I am thrilled to see where we go together with 2U and edX. Rice was an early adopter in the digital education space and has embraced partnerships to achieve its goals. Let's talk about that. How is partnership ingrained in your strategy? Why partner with organizations like 2U and edX?
Thanks, Andrew. We've been through it all, and I look forward to what's to come.
2U and edX are very different organizations with a shared ambition, for sure, but they vary in structure and product. Our interest in partnering with both 2U and edX reflects the university's commitment to a very wide and open approach to partnership. We think we can learn a lot from–as well as contribute meaningfully to–a number of different enterprises across the for-profit and not-for-profit, built within a university and not built within a university environment. That's been enlivening and important for Rice and how we think about innovation.
As a small and highly selective institution, we're focused on creating a greater impact through partnership. That's measured in different ways.
With edX, we consider the educational experiences that were not credit conferring initially, but that are important for people across the globe interested in learning. We have a public-good mission of creating more open, high-quality educational content, regardless of where people are and what kind of access they might otherwise have.
What is shared between learners in 2U-powered programs and on edX is that they are not the types of students we normally engage with. They tend to be working full-time or part-time with a range of other life demands and commitments that would keep them from coming to campus. So we're left with this challenge of creating high-quality offerings for students we do not have previous experience with, reaching those learners, and supporting them to achieve their desired goals. 2U and edX each help us meet that challenge head-on. They are aligned in their commitment to high-quality educational experiences for students we likely would not have otherwise been able to touch.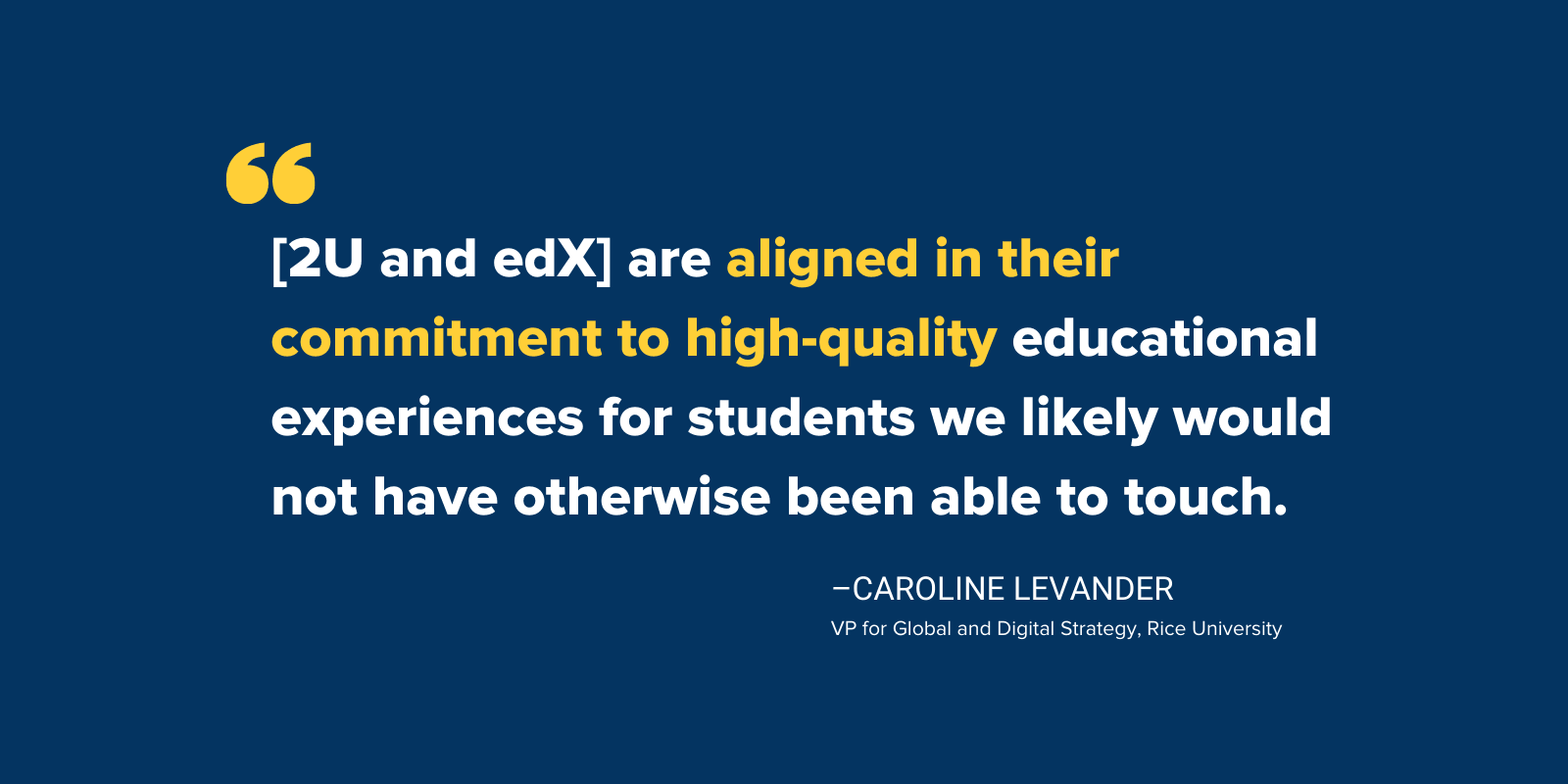 How do you measure the success of your partnerships with 2U and with edX?
At Rice, we're interested in the number of students we're serving with our different offerings, but also who those students are. Where are they living? What are their demographics? How diverse are they? What drew them to the university? We're dedicated to developing a diverse student community.
I see the 2U-edX combined opportunity as one of greater diversification in every way–age, socioeconomic, racial, gender, and more. That is an enduring priority for the university. While we're not unique in that ambition, it speaks deep to the heart of Rice and our commitment to being accessible to everyone.
More than 859,100 learners have enrolled in educational offerings from Rice through 2U and edX. That is incredible. When you think about the lives you are changing, are there any particular faculty or student stories that come to mind?
I have a great story about a wonderful instructor of ours,
Jason Hafner
. He's an award-winning academic who leads all the big introductory courses, but his legacy lies in an
AP Physics course
he developed alongside a local high school AP Physics teacher in Texas. (It's one of the top-performing courses on edX with more than 58,000 enrollments.) The course is high-quality, creative, and inventive. For example, when Jason was filming a series of physics experiments and demos for the course, he decided the best way to show momentum would be to throw a watermelon off the top of one of Rice's oldest, most iconic buildings. You wouldn't think an AP Physics course would be a crowd-pleaser, but Jason became an overnight sensation thanks to his innovative approach to teaching. He has described going to Starbucks and having teenage kids come up to him asking for his autograph. I think it's been really revitalizing for his teaching career to have this opportunity.
As far as students go, I received an incredible email from the father of a ninth-grade student located in a small town on the Texas-Mexico border. He shared that he and his son started Jason's AP Physics course together. The father hadn't taken physics for decades, but he really loved the learning experience with his son. His son got a lot of it, too: even though he was only in ninth grade, his son took the AP Physics exam and scored a three. That's phenomenal, especially given that his son lives in a town where high schools don't offer AP courses. We were able to provide that family with a set of experiences that they otherwise wouldn't have had. Before taking the course, the father said he didn't know about Rice, but he was so grateful and impressed by it that he wants his son to consider Rice for college.
What I like about that student story is that it shows how our partnerships help grow greater awareness of the quality of a Rice education, which can lead to an ever-more diverse applicant pool. Rice is a university that always struggles with its brand recognition outside of the immediate region, so for us, strengthening that is hugely valuable.
Have you noticed a ripple effect from your partnerships with 2U and edX? Has your experience with either partner impacted how other Rice programs are delivered?
2U has really helped us improve our marketing sophistication. The organization has been very generous in sharing best practices and teaching us how to think about marketing–not just for
MBA@Rice
, but all Rice programs. I've learned fast that when MBA@Rice thrives, all of Rice thrives, and when Rice has a smart online presence, MBA@Rice thrives. Marketing is one of those areas in which I think universities may not be as mature. It's been a great learning experience with 2U.
On a macro level, I look back on the experiences we've had with 2U and edX and think that all of the work we've done together made the last 18 months of COVID a better overall experience on our campus.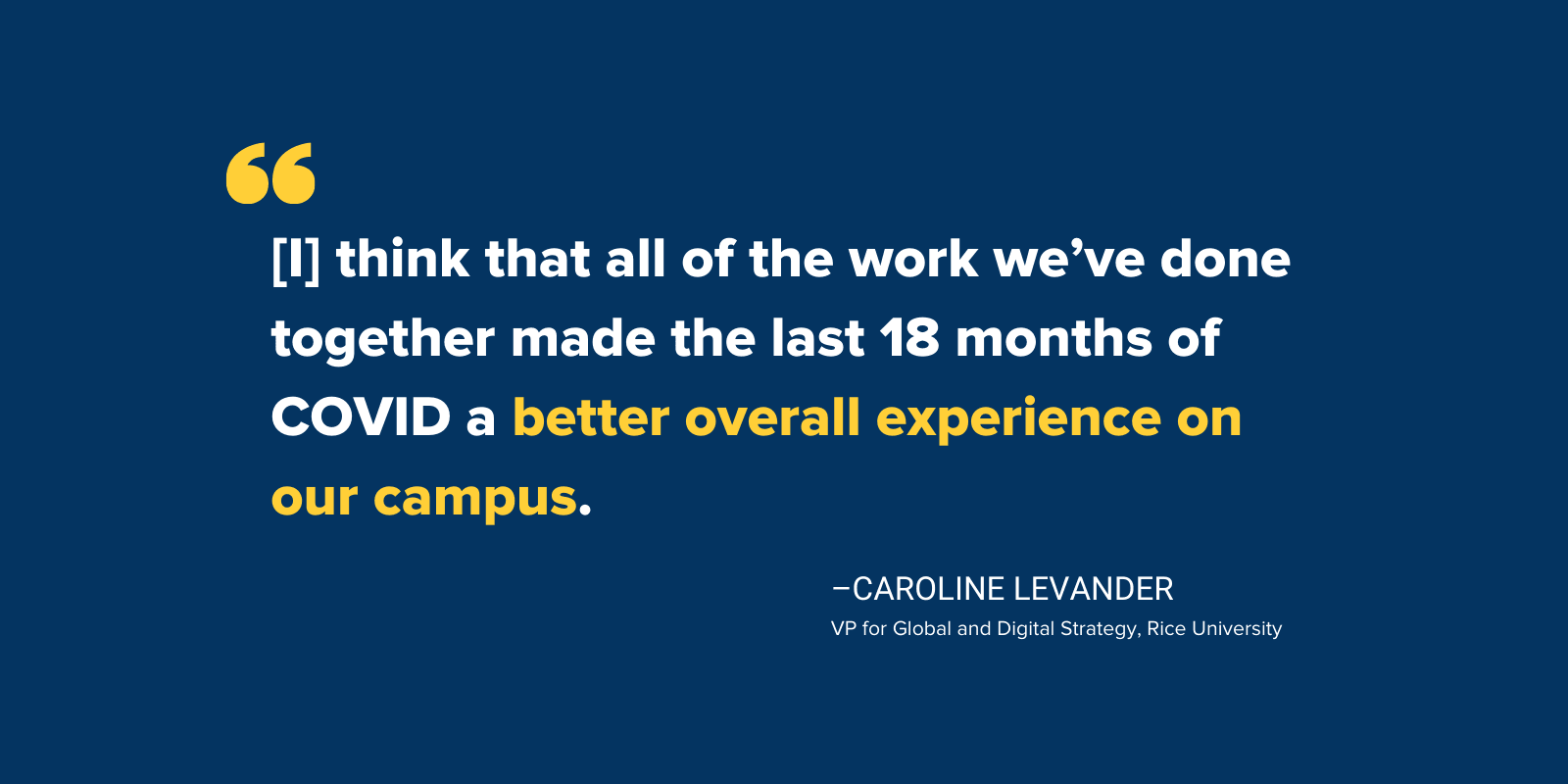 Rice is a prime example of a university that is forward-thinking and willing to invest in innovative ways to meet the evolving needs of students. What would you say those needs are now?
There is a greater need for accommodation. Student mental health is not what it should be. We've had a serious uptick in requests for psych services, and we're not alone–this is a national trend. The last year and a half has been really hard on the 18 to 21 age group.
Interestingly, many of the unique things we learned how to do with our MBA@Rice degree are coming in handy now as we concentrate on helping our learners. Student success and greater comfort at the instructor level with being flexible on deadlines are just two examples. We are now rethinking what we do in the name of rigor at the undergraduate level. We see value in being more adaptable and providing more support. We know it won't water down the experience we offer.
Now that the edX acquisition has closed, how do you see this combination being powerful for Rice and the education community at large? What kinds of opportunities does this collaboration unlock?
It's early days, but I'm curious how these two entities are more than the sum of their parts and how all the products will enable each other. That's the great opportunity–to create an ecosystem where people are continuously learning.
It's good to see this marriage of two wonderful organizations. I know I, and many others, are watching with great interest and great enthusiasm for what the future holds.
With 2022 right around the corner, where do you see education going next?
This pandemic suggests we need greater resilience built into our curriculum; we need to keep on learning when we can't be in the same room. That's a big takeaway for universities like mine.
Learn more about us.
At 2U, we're on a mission—to eliminate the back row in higher education and help partners thrive in the digital age. To learn more about who we are and what we do, follow the links below.