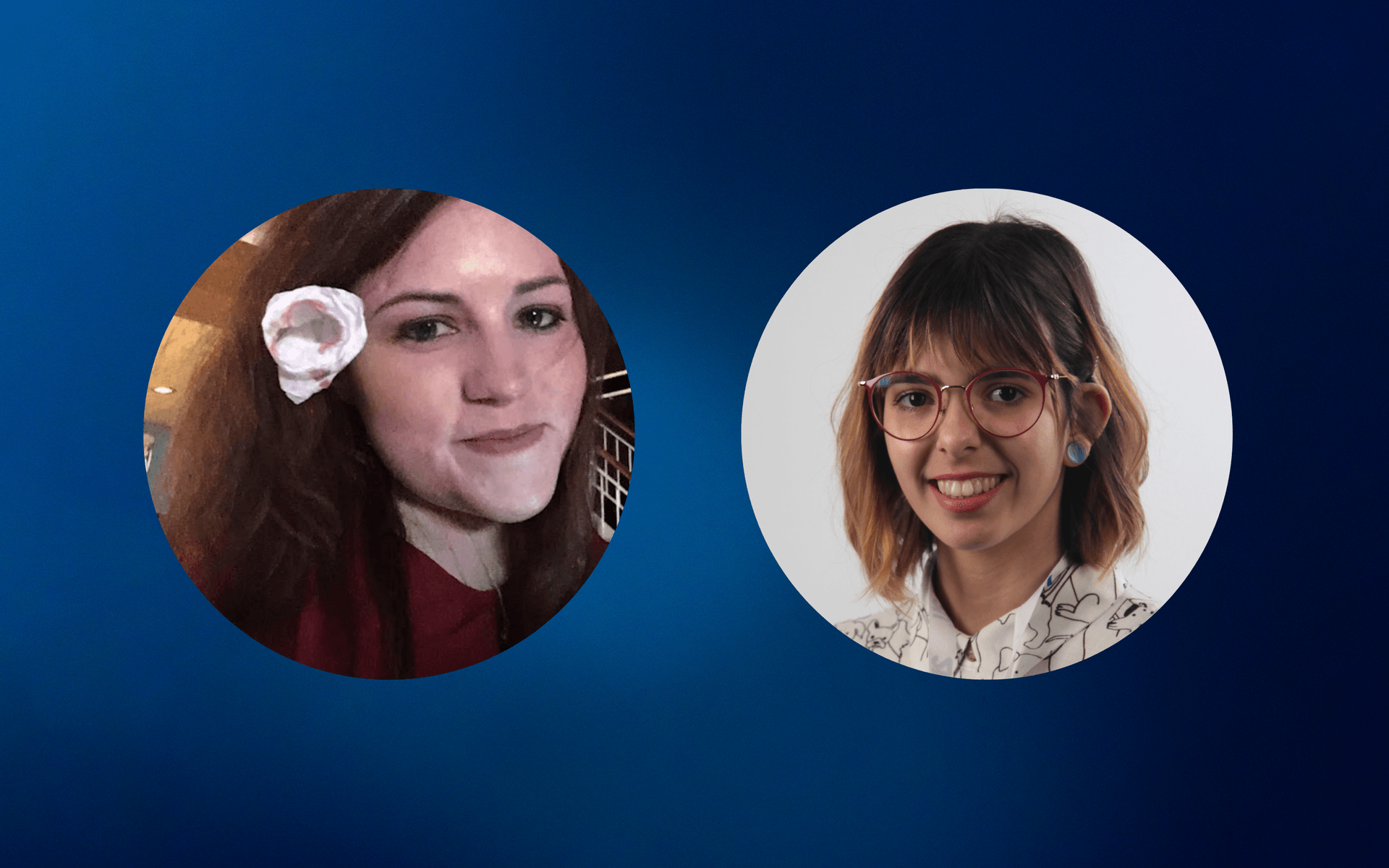 Ability Resource Network Co-Chairs Ashley Redman (L) and Bianca Lee (R)
The United Nations estimates that
roughly 1 billion people are living with a disability
. Yet even with such a statistic, progress in this area of diversity, equity, and inclusion (DEI) is painfully slow on a global scale. We aim to change this. We want to revolutionize the workspace in a way never before imagined and create a community of people who feel supported and heard. Today we start this journey with 2U's newest Business Resource Network (BRN), the Ability Resource Network (ARN).
When ARN first began, our leadership team spent countless hours ideating how to define the organization's mission, vision, and goals. The first question we needed to answer was, "What do we want?" That was easy. We want to feel seen and heard. We want to see people with varying abilities in leadership positions. We want people to bring their whole selves to work–without fear or shame. We want people to learn more. We want to learn more. Our mission is to create inclusive spaces, dismantle medical discrimination, and foster a community fortified by empathy and radical change. How? Through education, training, improved policies, and the support of the individual through the collective effort of the community.
Answering "How do we define ourselves?" and "What do we call ourselves?" was not as simple. We did not want to adopt a name that might inadvertently cause others to not be represented. And we wanted to be inclusive of neurodiversity and mental health conditions, which are often invisible in the workplace. So we opted for a broad term that would incorporate these two integral populations: "ability." People arrive at work with different abilities, but some are not given the support that they need to utilize the full extent of their abilities. They need an environment that is free from excess stress, stigma, and discrimination. Disabilities, neurodiversities, and our mental health can not be left at home when we enter work mode.
Martin Luther King Jr. once said that "if you can't fly then run, if you can't run then walk, if you can't walk then crawl, but whatever you do you have to keep moving forward." This is what we have been doing for so long. The world doesn't make room for abilities–we have to find a way to live in it and then we get praised for the exhaustive work we do to survive in a world that was not designed with us in mind. However, we believe there's hope for a world that doesn't just meet you halfway but meets you all the way. Everyone deserves space to breathe, to rest, to feel powerful, to get that promotion, and to be themselves without being shamed or overlooked. This is what the ARN plans to create within 2U.
No one is impervious to disabilities, neurodiversities, and mental health, which is why acknowledging the need for greater accessibility and devising spaces that are inclusive rather than reacting to when they are needed is a proactive step toward building a new world. The ARN aims to design these spaces, foster dialogues, open minds, redesign the system, educate, and most importantly, strengthen a compassionate community.
Today, 2U. Tomorrow, the world.