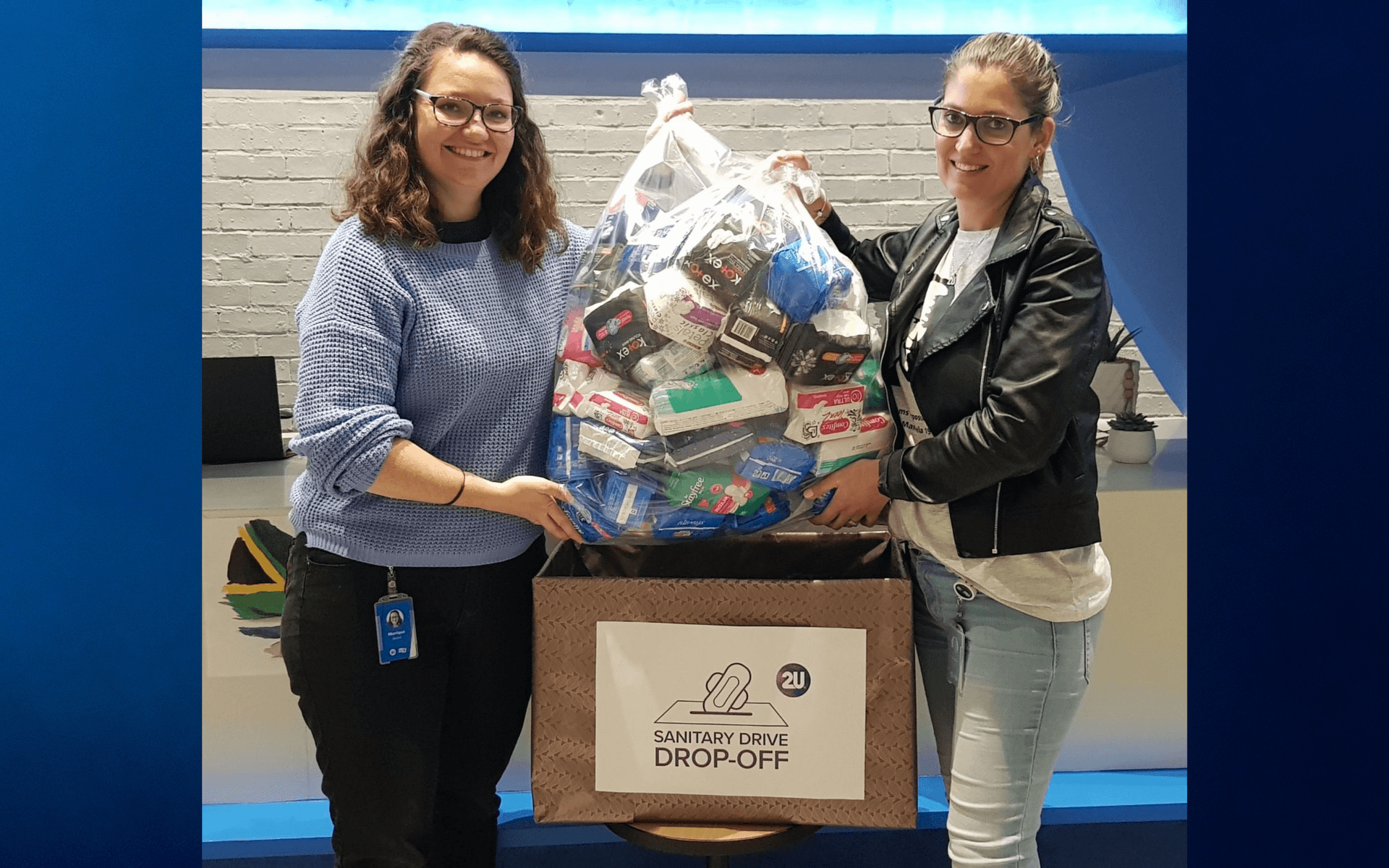 2U Cape Town employees donating sanitary pads for Salt River High School on Mandela Day
Each year, on July 18, South Africans celebrate Mandela Day in honour of Nelson Mandela's birthday. Affectionately known as Tata Madiba—Tata meaning "father" and Madiba being his isiXhosa clan name—South Africans consider Mandela to be the father of their democracy and nation. Mandela Day calls on South Africans to make an impact through public service on July 18 and throughout the year by giving 67 minutes of their time, one minute for every year that Mandela fought for human rights and social justice.
The
Nelson Mandela Foundation
works to mobilise the legacy of Mandela to find sustainable solutions to critical social problems confronting humanity in South Africa and beyond. This year, the Foundation is highlighting the plight of food security and climate change, focussing on the four pillars—Fund, Plant, Feed, Sustain—with the tagline, "Do what you can, with what you have, where you are."
Doing What We Can With What We Have
At 2U, the Cape Town Community Steering Committee (CSC) strives to create opportunities for employees to spend 67 minutes supporting sustainable initiatives in the local community of Salt River and its surrounding areas. This year, the CSC joined forces with 2U's LGBTQIA+ Business Resource Network (2Q) and 2U's Womxn's Alliance Network (W.A.N.) to assist Salt River High School,
Pride Shelter Trust
, and the Salt River
Neighbourhood Gardens
initiative.
Taking Action to Impact Change
This year, W.A.N. launched a sustainable drive to eliminate the negative impact of period poverty for young women at Salt River High School, to help ensure they never miss a day of school or an exam due to a lack of sanitary products. On Mandela Day, W.A.N. kicked off their initiative to collect sanitary products and underwear for girls at Salt River High School, a drive they are committed to sustaining now and into the future.
Also on Mandela Day, the CSC called on employees to come together and donate their time to assemble care packs for vulnerable learners at Salt River High School, addressing some of their most basic needs. This is a drive that will continue annually each Mandela Day.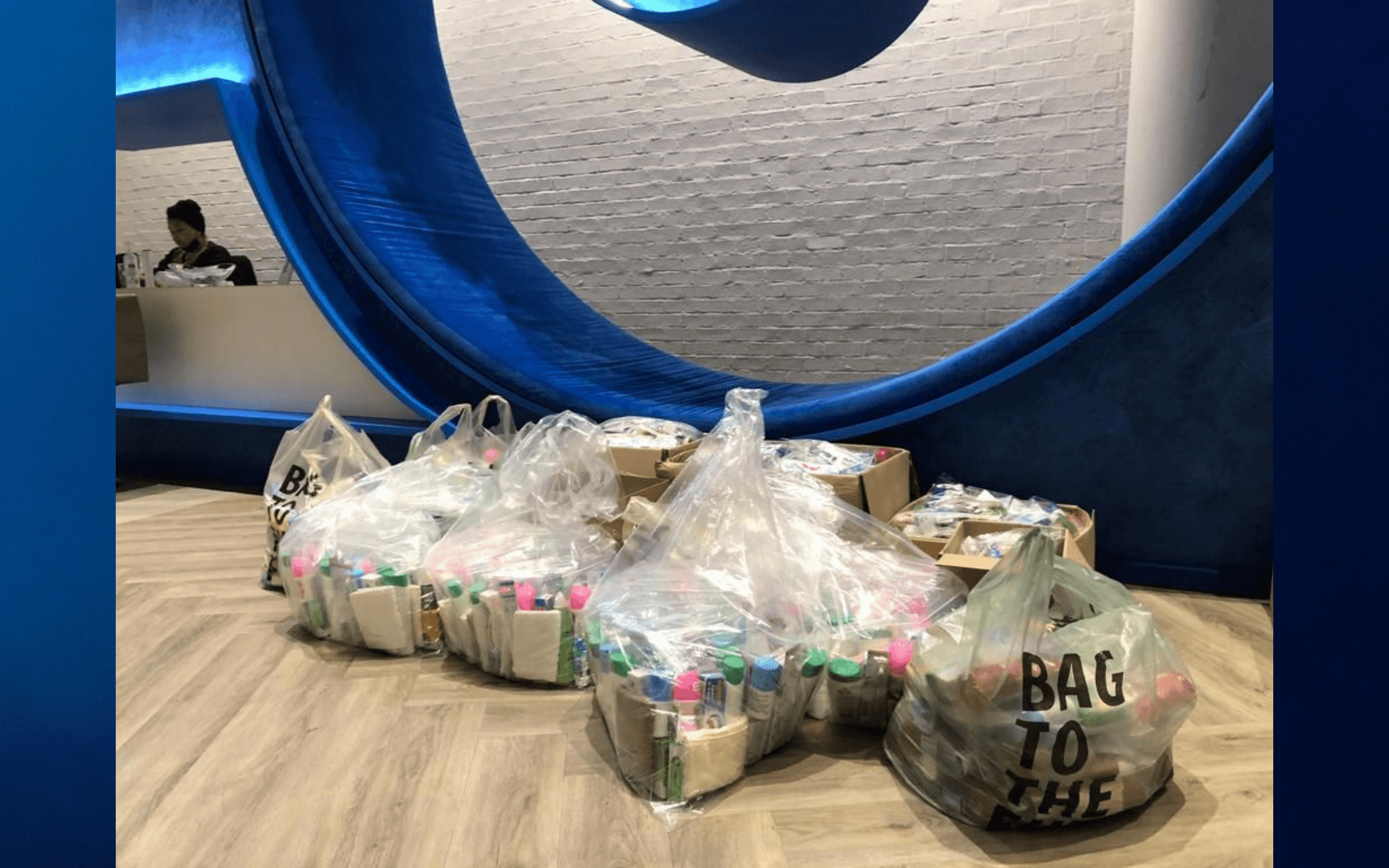 Care packs for Salt River High School and Pride Shelter Trust
In addition to supporting Salt River High School, the CSC hosted Neighbourhood Gardens, offering employees the opportunity to use their Volunteer Time Off (VTO) to donate their accounting, web design, and social media expertise or make donations to purchase seeds,
Fynbos
(indigenous plants), or fruit trees. Neighbourhood Gardens aims to create a network of gardens for food and biodiversity in the Salt River community, one of which includes the sustainable vegetable garden at Salt River High School.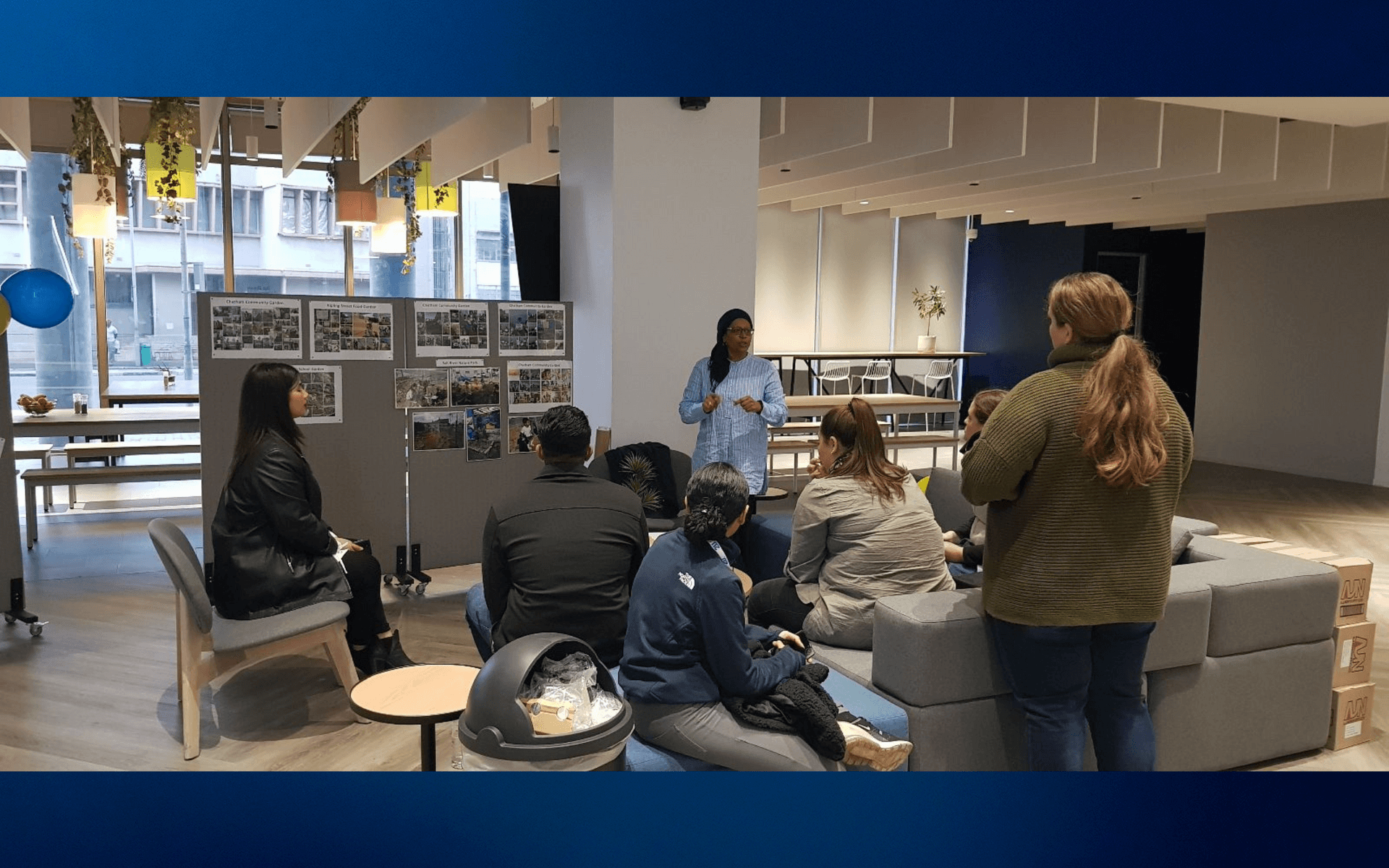 2U Cape Town employees learning about the Neighbourhood Gardens initiative in Salt River
Despite progress made to protect the rights of minorities across South Africa, LGBT South Africans continue to be
discriminated against based on race, sexual orientation, and gender identity and expression
. In an effort to promote dignity, respect, and a sense of personal empowerment among members of the LGBTQIA+ community, 2Q launched a sustainable initiative supporting Pride Shelter Trust. Care packs assembled by 2U employees were donated to residents of Pride Shelter Trust, and employees have the opportunity to use their VTO to donate time and skills to assist residents with resume development.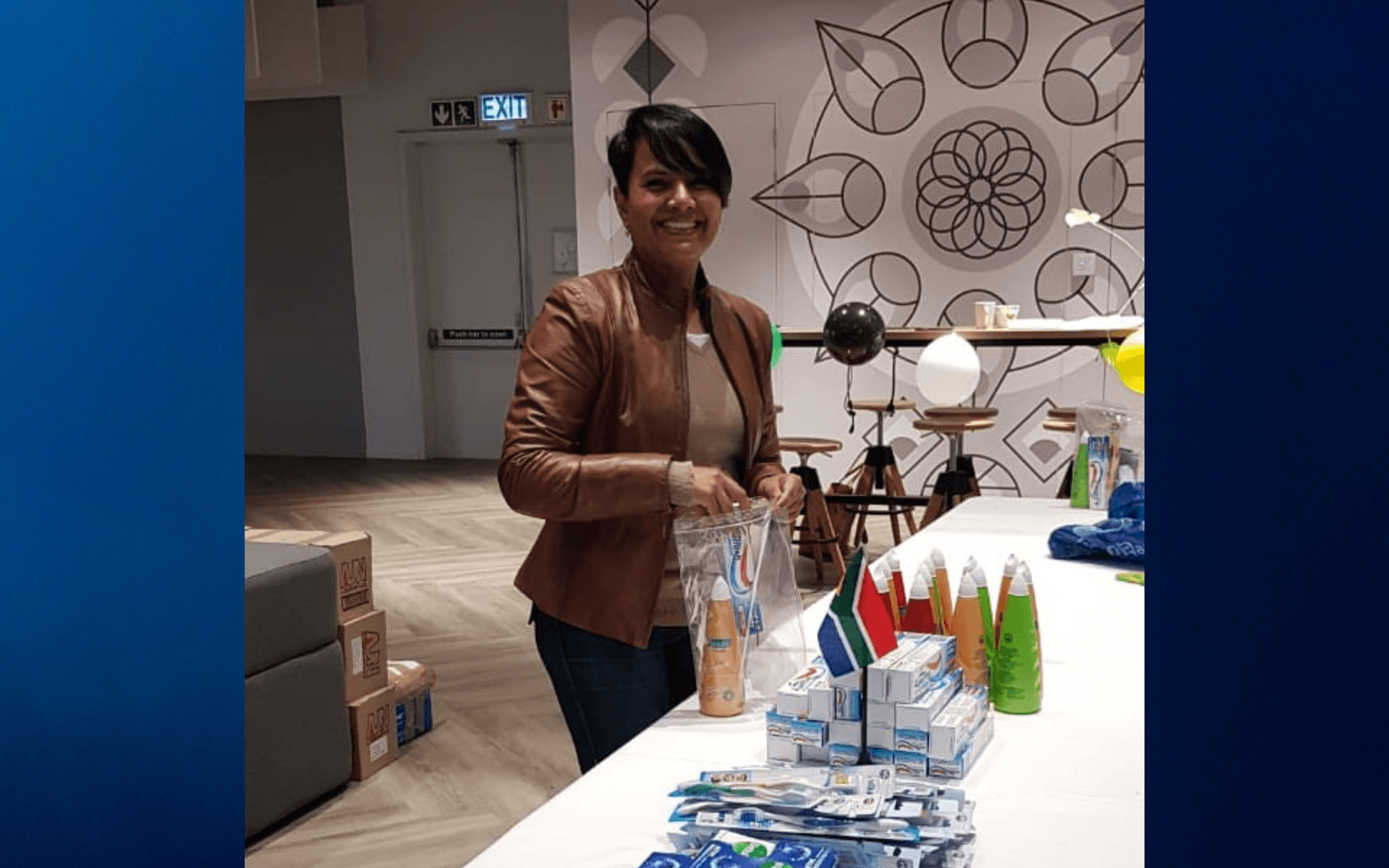 Suraya Hamdulay assembling care packs for Salt River High School and Pride Shelter Trust
Make Service Your Mission
At 2U, we are committed to identifying opportunities to create sustainable community initiatives that give expression to one of our Guiding Principles, "Make Service Your Mission." Through these opportunities, our people experience the meaningful impact of employee and community engagement while using their skills and time to "make every day a Mandela Day."