Partner Spotlight
DataScience@SMU Empowered Scott Cooley to Change Course After Two Decades in the Same Field
Written by Stephen Eichinger on Jul 2, 2020
Related content: Graduate Programs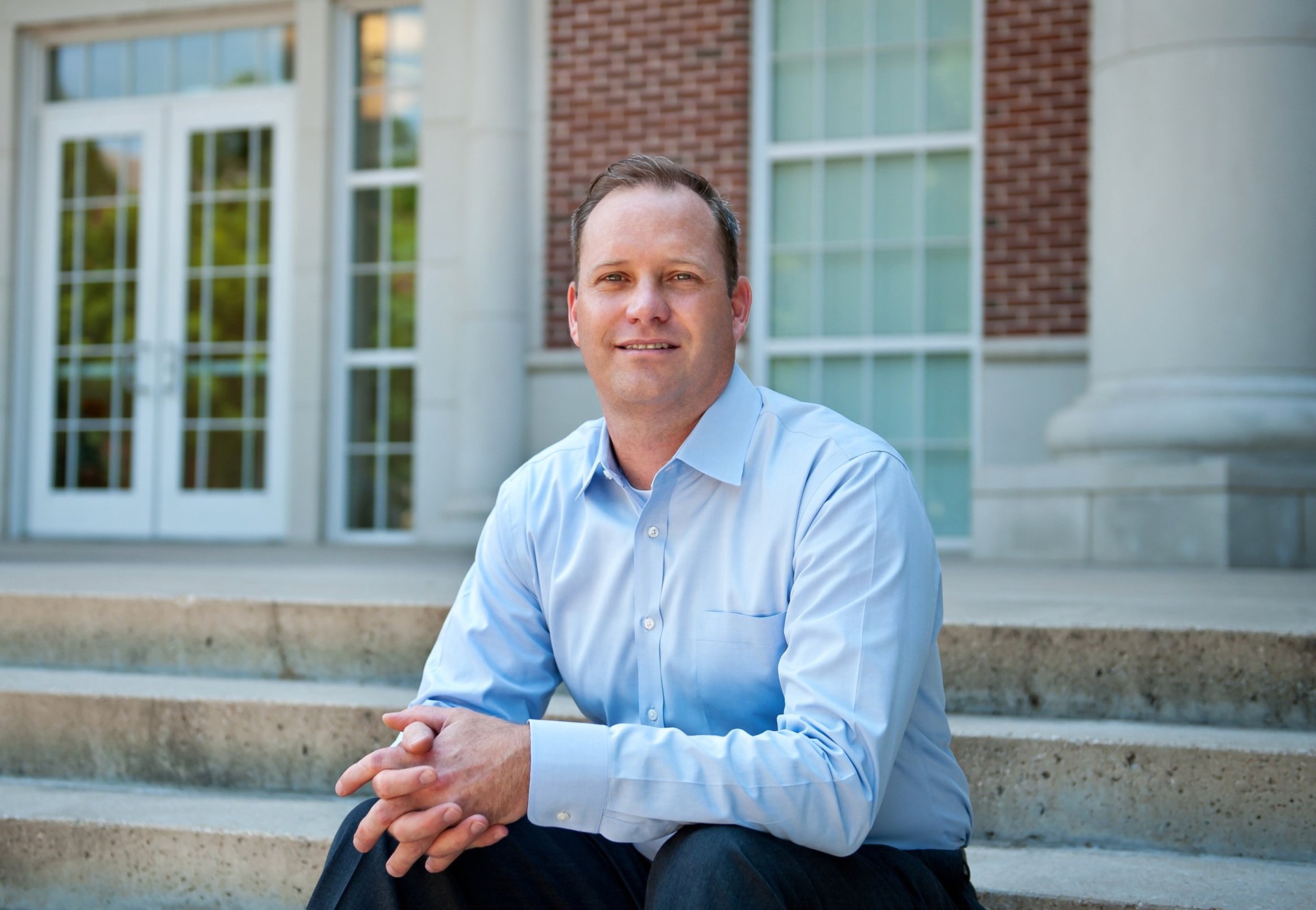 In changing careers,
Scott Cooley
knew he wanted a rigorous and comprehensive data science master's degree program. But he wasn't willing to take time away from his family.
"My undergrad was in math, and I have a master's in economics, both from in-person degree programs," said Scott. "I was nervous and hesitant, but when I looked at how the program was delivered, it felt pretty close to a classroom experience."
Ultimately, the DataScience@SMU program provided what Scott was seeking. Learn how it helped him make a big career pivot.
Craving a change—but unsure how to get there
"I was in the same industry for 20 years of my career and looking to do something different," said Scott, adding that he always sought new challenges—and was eager to expand his horizons.
If this scenario sounds familiar, that's because it's similar to what many long-time professionals face. In tech-driven fields in particular, business needs are constantly evolving—and workers who do not adapt and build new competencies to meet those changing needs are being left behind.
Post-graduate education is one way to maintain your relevance and continue to increase your knowledge: you learn new technologies, refine problem-solving skills, and expand your network. For Scott, it was the key to a career change from traditional telecomms to engineering roles where he would get to devise data-driven solutions to problems.
At first, Scott wasn't sure which program would help him achieve his goals. Then he knew.
"Nothing ever really stood out, until I found out I could get a master's in data science," he said.
Scott's first class made him laugh. A visual panel of students—akin to the
Brady Bunch
opening sequence—popped up on screen, with the professor in the center. But quickly, Scott realized the meaningful experience the DataScience@SMU program would offer. His professors were adamant about wanting him to succeed, and he was blown away.
"My professors were very invested in my success," he said. "If the class was too quiet, one instructor would grill us on the material and start a dialogue. I knew this program was the real deal."
Scott also emphasized that the program was "more intimate" than standard college classes. It didn't take long before he learned the names of his fellow students. By the end of the first semester, students would be chatting among themselves, like old friends, said Scott.
The curriculum was tough, but Scott never thought of it as insurmountable. Students were assigned hands-on projects—and given ample resources to succeed.
His professors were always available via video and text, too. "The program is structured so you go through a couple of semesters, and then you have the first in-person immersion," Scott said. "It made me realize the network is much bigger than just the students you're with, which I found so great."
Stepping into another chapter
Scott considers his online degree a significant milestone in his education. "This was a very good way to expand my skill sets," he said. "I had access to a great university, and teachers with such deep expertise in the domain." This program gave him the skills to demonstrate that he was well-equipped to take on a role in the data field.
Today, Scott works for
Symend
, a company that optimizes digital engagement with customers, as a solutions engineer in the financial vertical—a role that he couldn't have secured without getting a data-based education. "I'm a lifelong learner, and this program was a stepping stone that just keeps on giving," he said. "Without exploring M.S. programs in data science, there's no way I would have the career I do now."
Learn more about us.
At 2U, we're on a mission—to eliminate the back row in higher education and help universities thrive in the digital age. To learn more about who we are and what we do, follow the links below.