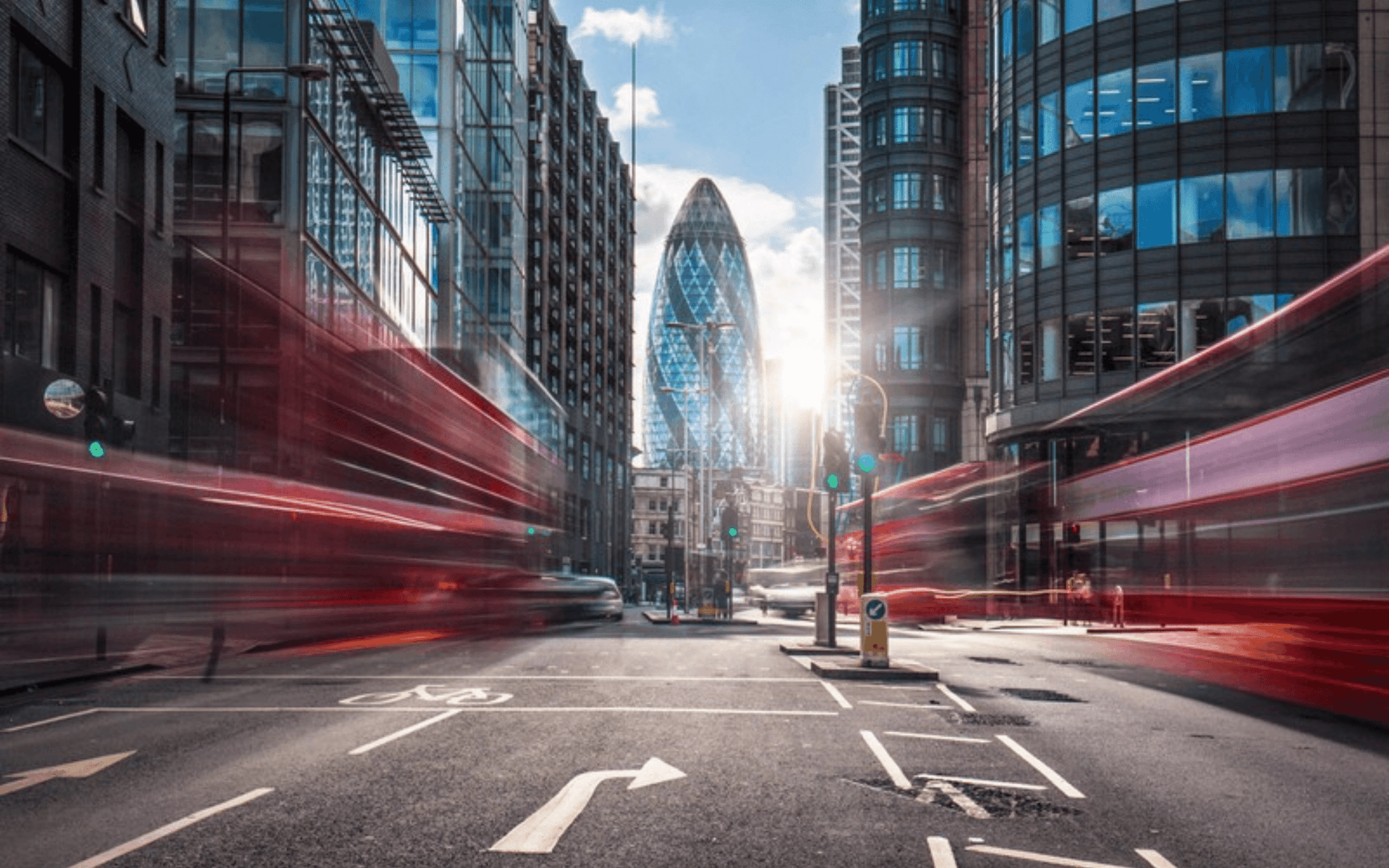 30 St Mary Axe (aka "The Gherkin"), a symbol of London's financial district
For 125 years, the
London School of Economics and Political Science
(LSE) has been one of the world's most renowned social sciences institutions. With 18 Nobel Prize winners and 37 world leaders among its current and former faculty, staff, and students, LSE has provided a world-class education to over 150,000 accomplished alumni across nearly 200 countries.
In 2017, eager to extend its mission into the modern age, LSE partnered with GetSmarter, now a brand of 2U, Inc., to develop a number of innovative online short courses targeted primarily at business leaders and executives. "We selected GetSmarter as the partner who we thought could help us deliver the quality and engagement we're renowned for, and at the scale we wanted to achieve," says Russell Brooks, LSE's deputy director of extended education.
Building on the success of these initial short courses, LSE and the
University of London
—of which LSE is a member institution—decided to expand its partnership with 2U in late 2019 and collaboratively develop an online undergraduate degree in
Data Science and Business Analytics
. Over the last year and a half, these offerings have grown to
a total of nine undergraduate degrees
, ranging from
Economics and Management
to
Accounting and Finance
to
International Relations
. Together, they encompass the full breadth of LSE's social sciences expertise.
"The way we have worked together has put everyone at ease," says Pauline Barrieu, LSE's academic director for online programmes. "People now see that it's actually possible to deliver world-leading education online, just as we do in the classroom. It's different, but at the same time we're reaching that top quality and showing it's absolutely possible. Something that's really important here is that the partnership hasn't changed our identity. That makes the faculty at LSE very happy—we aren't doing something that is not
us.
"
"Yes," agrees Brooks. "It's authentically LSE."
2U is a true partner, working with us in a highly collaborative way. It's given LSE's academic faculty the freedom to think creatively and explore new possibilities.

— Pauline Barrieu, academic director for online programmes, London School of Economics and Political Science
Extending the LSE Mission
"In an ever-shifting global landscape, learners now need to upskill and reskill throughout their careers and lives," says Brooks. "As the world changes, skills need to change too. Through LSE's online programmes, we're enabling individuals and employers to become lifelong learners. We're also reaching broader and
different
audiences—people who otherwise wouldn't have come to study on campus—and that's really important to us."
"We spend a tremendous amount of time thinking about lifelong learning," he adds. "
LSE 2030
—the School's strategy—describes how we want to expand our educational offer to allow professionals to refresh and adapt their knowledge and skills as needed throughout their evolving careers."
Partnering with 2U has proven central to achieving this goal. "We've reduced barriers, removed international borders, extended our reach, and made our teaching, learning, and research accessible to people who wouldn't have been able to access the institution in traditional formats," says Brooks. "On campus, we have the capacity for 1,000 people each year to do a one-week short course. With online education, that figure increases dramatically: Over 10,000 learners have participated in an
Online Certificate Course
in the last year alone."
Ensuring Academic Excellence and Innovation
Barrieu identifies flexibility as another major benefit of partnering with 2U.
"We needed a partner who provided lots of flexibility," she explains. "2U is a true partner, working with us in a highly collaborative way. It's given LSE's academic faculty the freedom to think creatively and explore new possibilities. Faculty are coming up with innovative ideas—not simply in terms of topics but also structure. We then have helpful discussions with 2U to see how to make our vision a reality."
"We're not simply telling faculty that one size has to fit all," Barrieu continues. "It really is about designing tailor-made courses depending on the discipline, the subject, and how colleagues want to interact with students. 2U and LSE are experts in different areas, and we're combining our knowledge to create excellent opportunities for extended education. This makes the partnership really work."
"At the same time," says Brooks, "having core faculty lead the development of each online course allows us to ensure a consistent quality of education. And working with 2U gives us access to a volume and quality of professional staff that we wouldn't otherwise have. There are probably over 100 people involved in the production and marketing of one of our short courses. It's great being able to tap their brains and always knowing they're happy to help. They've really become LSE ambassadors."
The global influence of LSE truly comes to life in our online programmes, so participants get the opportunity to learn amongst this inspiring world community that 2U has helped us develop.

— Russell Brooks, deputy director of extended education, London School of Economics and Political Science
Earning Faculty Enthusiasm
Change can be intimidating—but with time, LSE faculty have transitioned from feeling initial hesitation to overarching enthusiasm for online education.
For example, in the early days of the LSE-2U partnership, a significant part of Brooks' role was reaching out to faculty to garner interest in teaching online courses. Today, the process has flipped completely from "outbound" to "inbound," with LSE faculty proactively requesting to be involved.
"That's been a massive change," says Brooks. "The skepticism is gone. Faculty trust our Extended Education unit and are willing to give online programmes a go."
For Barrieu, a senior academic in the LSE statistics department, being appointed as the academic director of online programmes has also played a large part in shifting faculty perception.
"My new role is a recognition from LSE's senior leadership of the importance of this partnership," explains Barrieu. "It says, 'We believe in this. We put an academic on this project.' So that is quite an important statement. We now have a queue of colleagues from all over the school who want to get involved, which is great."
Possibility, Promise, and Potential
Looking to the future, neither Barrieu nor Brooks knows exactly what lies ahead—and they wouldn't have it any other way.
"I love not knowing what the future is," says Barrieu. Instead of fearing the unknown, she and her colleagues are actively embracing it, facing the future with creativity and confidence. "I feel we're at the start of something big in the coming years: even more interconnectivity inside the school."
As Brooks puts it, "I think the challenge for us in terms of digital transformation is now to think about how we continue to expand the opportunities for learners to engage with LSE in different ways at different times in their lives and careers. We've done very well with online short courses and our University of London undergraduate programmes. So now we're launching three-week master classes on critical issues, like discrimination and the ethics of big data and AI."
"We'll keep focusing on building this continuum of online programmes that meet students wherever they are," Brooks says. "The global influence of LSE truly comes to life in our online programmes, so participants get the opportunity to learn amongst this inspiring world community that 2U has helped us develop."
Learn more about us.
At 2U, we're on a mission—to eliminate the back row in higher education and help universities thrive in the digital age. To learn more about who we are and what we do, follow the links below.