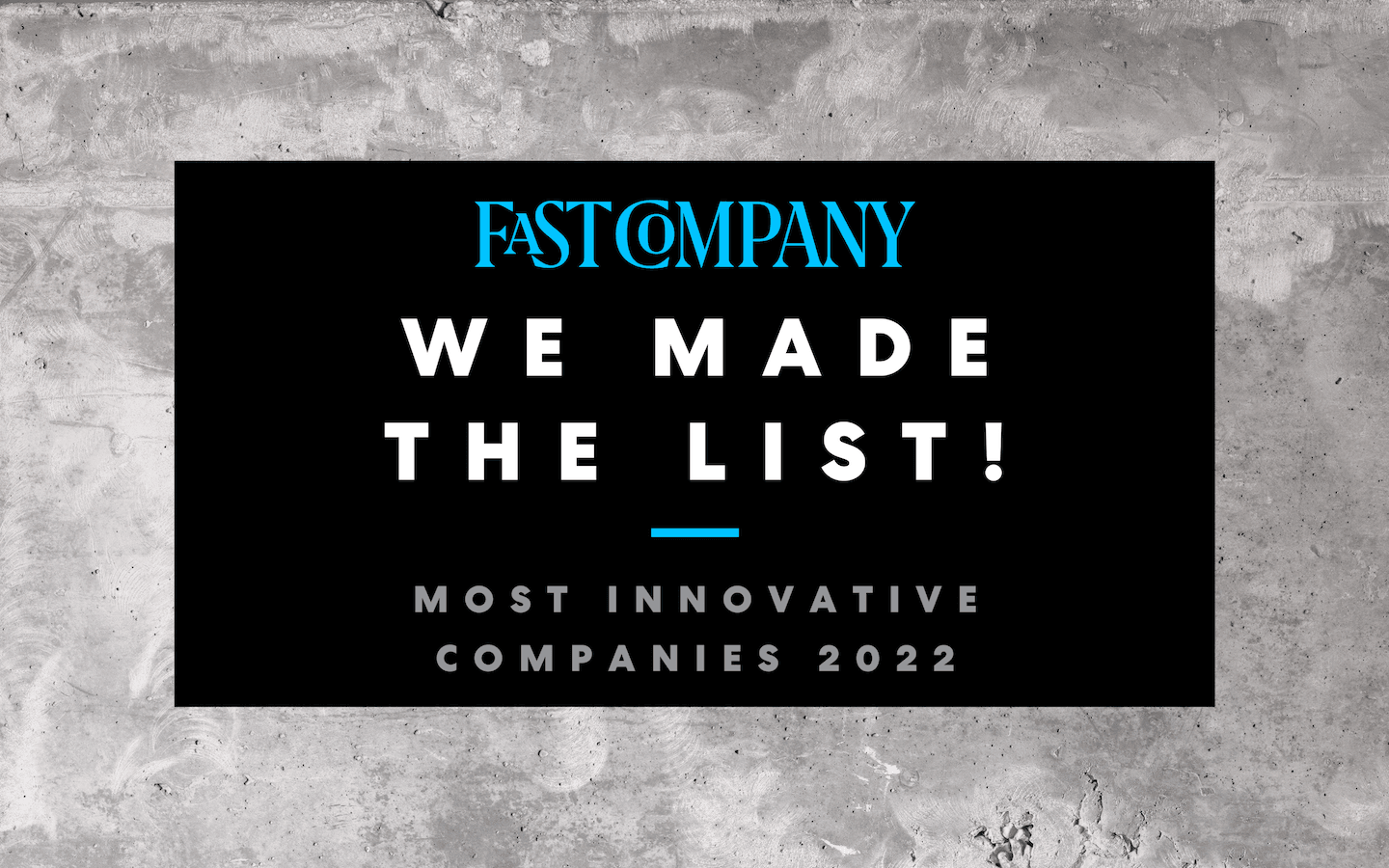 Today, 2U was named to
Fast Company
's "
Most Innovative Companies
" list for 2022. While we're honored to hold that title, what makes this a particularly proud moment for us is the category we were named within: "Most Innovative Joint Ventures."
Together with Guild Education
, we were recognized for our novel
partnership
that creates greater access to educational opportunities for working professionals by offering companies the ability to provide transformative online learning experiences for their people—a benefit more important now than ever before. As
Fast Company
noted, our partnerships with universities such as Morehouse College, Michigan State University, and the University of Minnesota—all of which have 2U-powered online programs available on the Guild marketplace—are providing critical learning opportunities "just the moment when workers are looking to learn and grow their careers."
Nearly 69 million people across the U.S. resigned from their jobs last year. With no signs of slowing down, the 'Great Resignation' is causing businesses worldwide to reevaluate how they attract and retain employees to grow and preserve their talent, while also keeping pace with the rapidly changing economy. We believe there's growing recognition from businesses that upskilling and reskilling employees is critical to building a sustainable talent pipeline, and there's data to prove it. According to the
2020 Future of Jobs Report
from the World Economic Forum, 94% of business leaders said that they expect employees to pick up new skills on the job, and 40% of workers will require reskilling of six months or less. Guild is one example of the partnerships we've developed to help businesses make smart, strategic, and cost-effective investments in their talent while building the skills needed to drive growth today and for the future.
With
edX
, we have the runway to grow partnerships like the one we have with Guild and accelerate our impact. Companies are increasingly trending toward evolving their traditional hiring requirements to recognize the value of degrees, but also certificates and
other credentials
that show specific skill mastery. A 2021 employer readiness survey found that
34% of HR leaders
are operating with a skills-based hiring strategy that focuses more on competency in hiring rather than over-relying on college degrees—an increase from 23% three years ago.
edX corporate partners like the IBM Skills Network know this trend to be true. As Leon Katsnelson, CTO and director, shared in a
recent interview
: "Today, employers are not satisfied with foundational knowledge alone; they demand job-ready skills. Satisfying this demand is not something universities can attempt on their own. What holds promise is a trend of university-industry partnerships, especially partnerships focused on continuing education and skills development, backed up by certificates and micro-credentials."
Education-as-a-benefit will become table stakes as companies compete for talent. And we're proud to play a role in providing companies with access to high-quality, career-relevant online education from world-leading institutions that can then be offered to employees affordably. The future sustainability of the workforce is dependent on investing in skills-based learning for recruitment and retainment alike. We're here to help.
Learn more about us.
At 2U, we're on a mission—to eliminate the back row in higher education and help partners thrive in the digital age. To learn more about who we are and what we do, follow the links below.