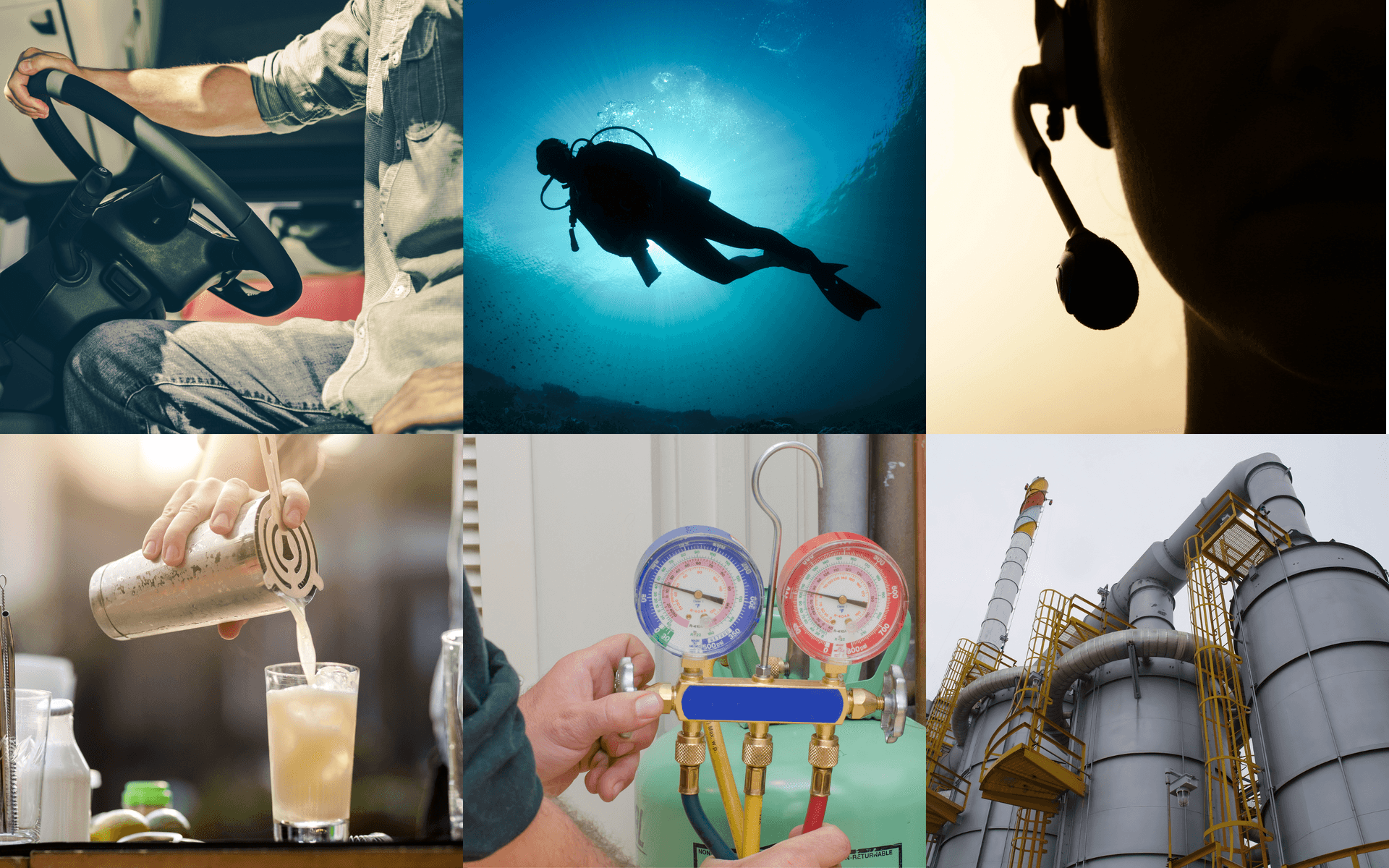 For many graduates of 2U-powered university boot camps, breaking into the world of tech and establishing a fulfilling career was originally something they never thought possible.
Through surveys and interviews like our recent
Gallup-2U study
, we've learned that some boot camp graduates completed high school and went right into customer service, manual labor, or similar working-class jobs, unaware of other opportunities. Other boot camp graduates say they never felt "smart enough" to learn coding, web design, or other technical skills in order to confidently enter the digital workforce. But after seeing how a boot camp could help them elevate their potential and change the course of their careers for the better, many graduates are happy they invested in their future and committed themselves to learning sought-after tech skills with 2U.
Specifically in our Gallup-2U study, boot camp graduates surveyed reported that they were nearly four times happier with their jobs after completing a boot camp. Here are six additional boot camp graduates—from the worlds of coding, cybersecurity, and technology product management—who made the worthwhile leap from working-class jobs in everything from truck driving to bartending to HVAC maintenance, and found success in tech.
From Truck Driver to Cybersecurity Specialist
After dropping out of high school at age 15, Nickolas Strong drove UPS trucks across the country for several years. He felt like a prisoner in his truck and yearned to use his knowledge to contribute more to society. With no prior technical skills, he enrolled in the
Vanderbilt University Cybersecurity Boot Camp
with a friend and earned a perfect 4.0 GPA. That decision led him to a new job as a cloud security automation administrator for a risk management and compliance software company, as well as a senior tutor and teaching assistant for 2U-powered cybersecurity boot camps.
From Bar Manager to Application Development Analyst
Maxson Green spent 10 years working in the food service industry—advancing from serving and bartending to managing a successful local restaurant—before widespread dining shutdowns during COVID forced him into unemployment. He enrolled in
The Ohio State University Coding Boot Camp
to see whether his interest in tech could translate into a new career. That decision led him to a job as an application development analyst at Accenture, where he works with clients to define their approach to human capital management technology.
From Call Center to SEO Marketing Specialist
Katie Higgins never thought of herself as a "math person"—she studied art in college and then went from a restaurant job to working at a call center. Restless to make a bigger impact, she became interested in the world of coding and enrolled in the
Southern Methodist University Coding Boot Camp
. Her decision took her from problem-solving in the service industry to problem-solving for websites as a search engine optimization (SEO) specialist at Mansfield Marketing.
From Underwater Diving to Tech Project Manager
For 10 years, Andrew Crabtree worked in Charleston, SC, as a commercial diver, specializing in underwater construction, inspections, and maintenance. When the pandemic hit, he and his family had to move to inland North Carolina, where immense travel would have been required to maintain his job. He enrolled in the
Technology Project Management Boot Camp at UNC-Chapel Hill
, which led him to work as a project manager for Apex Systems, where he oversees small technology projects focused on repeatable tasks and activities.
From HVAC Technician to Digital Forensic Analyst
After working as an HVAC technician for 11 years, TJ Livermore realized he had hit a ceiling in his job and decided it was time for a change. By enrolling in the
University of Toronto School of Continuing Studies Cybersecurity Boot Camp
, he gained valuable skills ranging from digital forensics to penetration testing to "sandboxing" for malware. Upon graduating, he landed a job as a vulnerability management coordinator for the Canadian Imperial Bank of Commerce. A year and a half later, he's an incident response digital forensic analyst at CAE.
From Manufacturing Plant to Data Modeling Analyst
Clayton Seastrand graduated from college and tried numerous careers on for size—remodeling, insurance sales, and production analysis—but nothing totally clicked. While working at a manufacturing plant, he began collaborating with IT engineers and discovered an interest in data. He enrolled in the
Vanderbilt University Coding Boot Camp
and, months later, this father of three snagged a rewarding role as a fully remote data modeling analyst with Cigna Healthspring.
Learn more about us.
At 2U, we're on a mission—to eliminate the back row in higher education and help partners thrive in the digital age. To learn more about who we are and what we do, follow the links below.