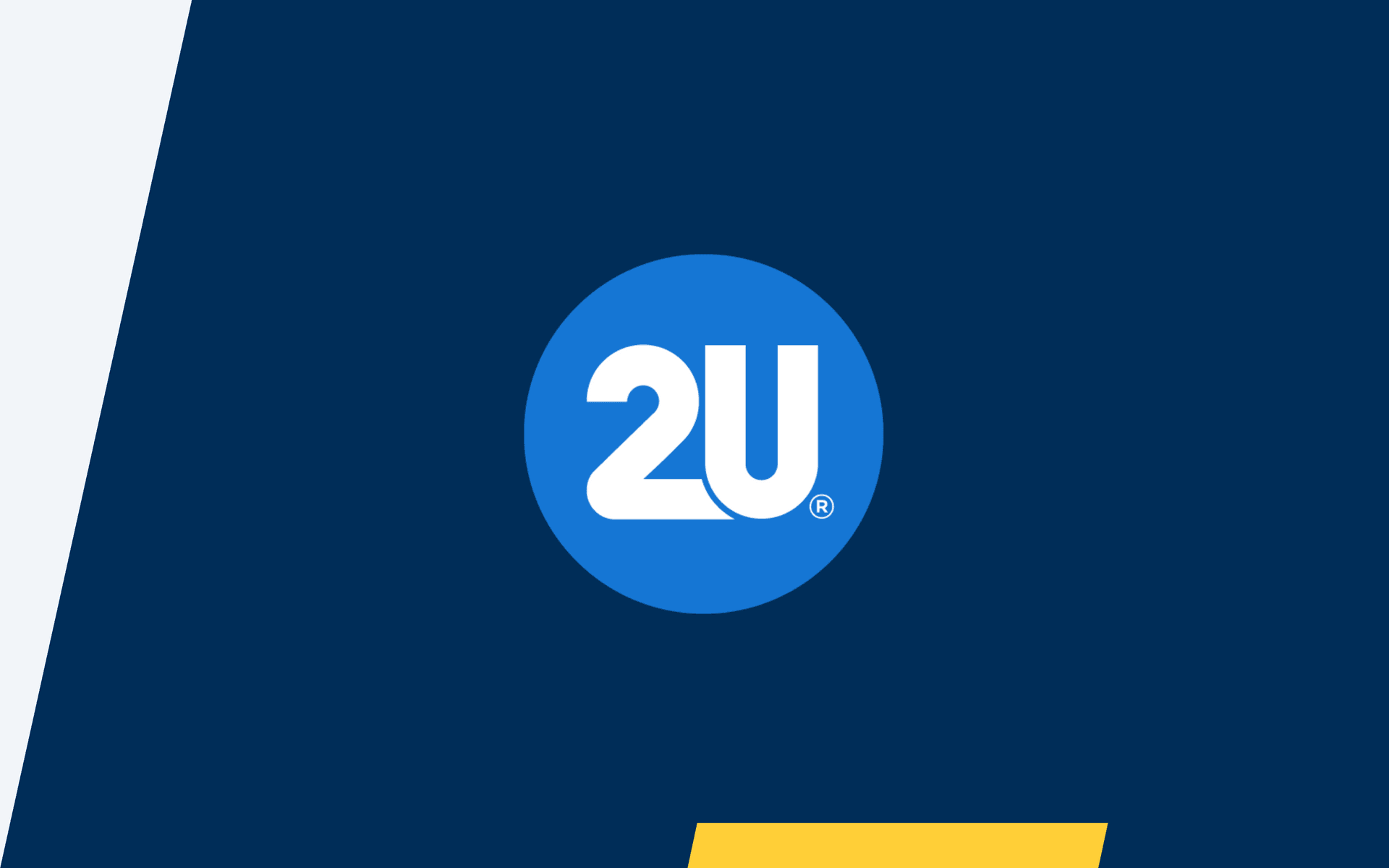 Last week, in a note to our team and in our quarterly earnings call, I shared that we are strategically transforming our business. We are moving forward as one unified brand on one platform—edX. This pivotal shift includes embracing one unified product and marketing strategy, a new model for our partners that builds on our shared mission, and a simplified organizational structure.
Unfortunately, these changes also mean we have to let a number of team members go—people who have helped build our company. It doesn't make it easy, but at the end of the day, it is what we need to do in order to focus on our future and build success for the long term.
Today, we are saying goodbye to talented, creative, and passionate people. People who truly give a damn about our mission and strive for excellence every day. For a company like 2U whose culture has always been intertwined with its mission, people are everything. I am beyond grateful for their contributions.
We will take care of those who are leaving us and treat them with the respect and compassion they've earned and deserved, including comprehensive severance packages, healthcare coverage, tuition forgiveness, and dedicated support to help them find the next step in their career journey.
We have also set up 2U Talent Hub as a directory of our incredible outgoing employees whom any organization would be lucky to have. If you are hiring or know someone who is, contact
talenthub@2u.com
and we will send you a list of employees who have opted in to participate.
This is the most significant strategic shift we've made since 2U was founded 15 years ago. But one thing that won't change is our commitment to our mission.
Higher education is still the single best path to social mobility and economic prosperity in the world, and online education is here to stay. Together with our partners, we have the opportunity
and
responsibility to help solve society's critical needs and eliminate the back row in higher education. The transformation we are making now will help us fulfill our promise to deliver greater access and affordability for edX's community of 45 million learners worldwide in the decades to come.
The journey is never easy, and today is hard, but we keep pushing forward.