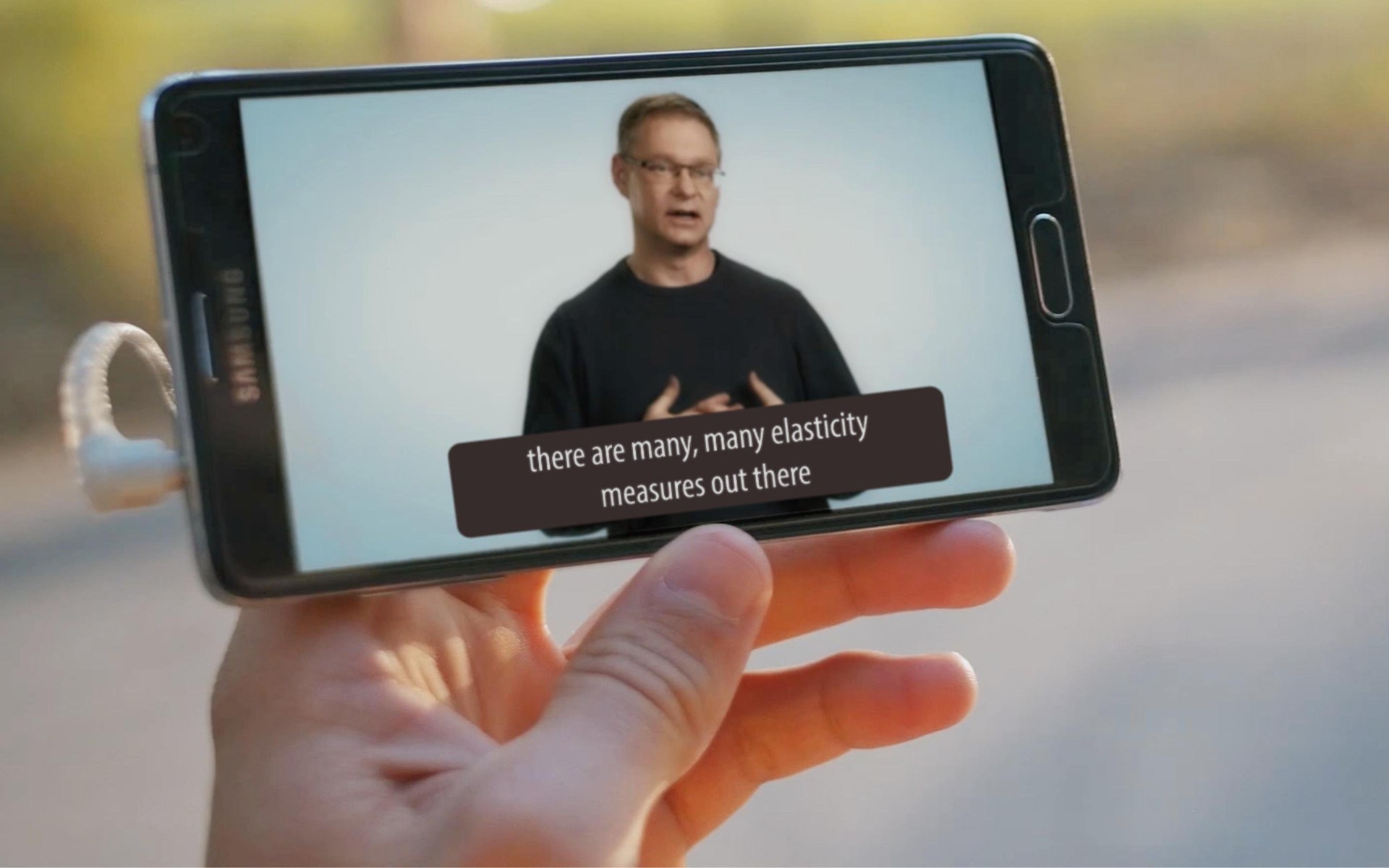 I've built my career in education, increasingly focused on the intentional use of smart tools and technology to amplify great teaching. Looking back, one experience stands out because it gave me a new perspective on the notion of abilities, difference, and the assumptions we make about others.
In 1995, I was teaching a class to help students prepare to take the GRE (Graduate Record Examination) that met twice a week in the evenings. The classroom was in a building that was one of four arranged around a central courtyard with a fountain. The first Wednesday class went off without a hitch. But one student was absent the following Sunday—let's call him Simon. When I checked in with Simon the next day to schedule a make-up session, he apologized and explained that he had missed class because there was no water running in the courtyard fountain.
Simon was blind. On the first day of class, a bystander had pointed him to the correct building—and to orient himself for the future, he had made a mental note of the relationship between the sound of traffic nearby, the fountain, and the relative location of the building. But on Sunday, with no sound of cascading water, no Braille signage, no cell phone (remember: it's 1995), and no one around to ask directions from, Simon eventually turned around and headed home. He wasted time and missed class because of a mismatch between his senses and the built environment.
Thankfully, Simon returned the next Wednesday, and over the course of the semester, I was able to tap into the strong spatial memory and logic skills he had developed in order to find more relevant and helpful ways to teach him the math concepts he was never taught in secondary school. Long before I was exposed to accessibility and its importance, working with Simon showed me how we tend to build places and model instruction in ways that will work well for people just like us...without considering who we might exclude.
When I joined 2U nine years ago, I didn't realize that my past experience teaching and learning from a student like Simon would dovetail so well with 2U's mission and eventually lead me to the role of senior director of product accessibility. My cumulative experiences in education and technology sparked a passion for inclusive design. What excites me the most about my role right now is the chance to reduce barriers to access in online education at the scope and scale of 2U. We have an unprecedented opportunity—and responsibility—to include more people in the transformative power of higher education. That's what inspires me to challenge teams across the company to improve learning experiences and make intentional decisions to include more people.
I'm honored to give voice to perspectives and lived experiences that are often overlooked. The shared work of identifying specific needs, revealing the mental models people have for how they expect online tools to act, and exploring potential barriers leads to a deeper understanding of how products and services are used in the world. This, in turn, spurs creative problem-solving and new ideas that extend the benefits to everyone. At 2U, we do this by distributing responsibility and embedding consistency and rigor throughout all stages of the course development process. We address accessibility early and often, encourage flexible learning experiences, and prioritize designs that start with meeting students and faculty where they are.
Solve for One, Extend to Many
It's no secret that disciplined and thoughtful attention to the basics of user-friendly design, when applied to digital learning experiences, can have an outsized impact on the student and faculty experience. We've all felt the frustration of inconsistent and unpredictable digital tools and interfaces, and may have cursed at a few inanimate objects along the way (guilty as charged). But user-friendly experiences are deceptively simple, tucking away anything that's not relevant at the moment so you can find what you need and finish the task at hand.
Here are just a few examples: Clean and consistent navigation. Legible text that you can easily read at arm's length. Efficient workflows you can trust and remember. Tools that don't clutter the screen when you don't need them. Clearly labeled user-interface elements that do what you expect them to. Resources at your fingertips on any device.
The simplicity of these experiences is the result of many thoughtful decisions at 2U informed by thorough testing, feedback, and learning. The bottom line? User-friendly is better for all.
People exist on a dynamic spectrum of abilities. We experience disabilities that are permanent, temporary, and situational. For students who are deaf or hard of hearing, for instance, 2U's accommodations team works alongside our university partners to set up a professional captioner to join synchronous online class meetings and provide captions in real time. To improve access and usability, we also have to address the moment when the sun's glare on your phone makes it hard to read gray text against a white background. Or a time when a lack of sleep temporarily impairs your cognitive functioning, underscoring how critical clarity and plain language are to reading and comprehension. And if you're cradling an infant in one arm while trying to respond to a time-sensitive message with the other, you'll realize just how important voice assistants and dictation tools can be.
Accessibility can be used as a lens to help us build better products and experiences for more people in more situations.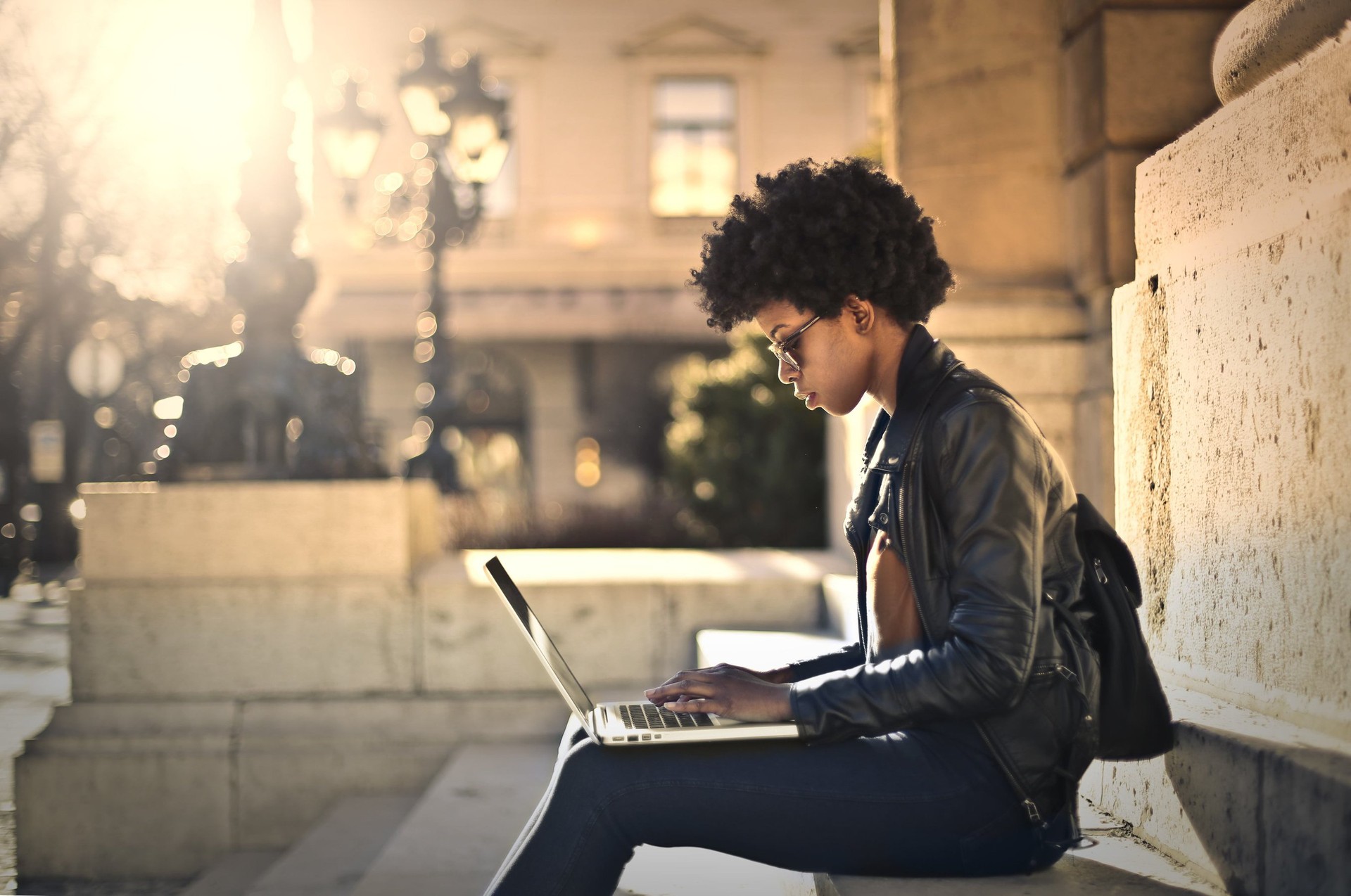 Continuous Improvements, Big and Small
At 2U, we're committed to the long game. We focus on delivering user-centered and accessible products and services through continuous improvement. We plan for the future so we're ready to adapt to emerging technologies and changing expectations. It's my team's responsibility to help other teams across the company recognize and resolve mismatches between the things we deliver and the people who use them.
For example, while most people use a mouse to control the on-screen pointer for devices without a touch screen, there are a variety of reasons some people might not do so. They might have arthritis or a chronic repetitive-stress injury. Or they might be taking a medication that causes hand tremors and interferes with fine motor control. Not using a mouse shouldn't prevent anyone from completing coursework and participating in class activities.
Keyboard-only access is foundational to web accessibility. A person should be able to access and manipulate all content and interactive controls (e.g., buttons, links, form fields, date pickers, drop-down menus, sliders, and tooltips) using only a keyboard. Properly coding a system to enable full keyboard access also lays the groundwork for the effective use of assistive technology like screen readers, voice input, and switch controls. It's incredibly rewarding knowing that our work has removed barriers that students using alternative inputs and assistive technology often encounter.
2U also offers dozens of resources directly to faculty to offer guidance on ways to include a wider range of students. We provide faculty with templates for their asynchronous lesson presentations that offer consistent structure and promote clarity and legibility. We empower them to recognize and reduce exclusion, working with them to make small adjustments to their coursework materials and learning activities to be as inclusive as possible. And we offer tips for how faculty can avoid using spatial and visual references like "as you can see here" or "above this line" when describing on-screen information during real-time exchanges and asynchronous coursework video content. This benefits students with low vision and anyone looking down while taking notes. Again, user-friendly works for all.
Why We Prioritize Accessible and User-friendly Experiences
Simply put, making accessible and user-friendly experiences a priority at 2U is the right thing to do. Accessibility empowers students and helps them to focus and retain what they learn.
Solving for individual needs that we might otherwise overlook inspires creative solutions, sets us up for even more innovations in the future, and improves the quality and usability of our educational offerings across the board. I'm grateful to work with committed and generous peers, aligned on the mission to transform digital education and unlock student potential. We've made tremendous progress together, and I look forward to the journey ahead.
Learn more about us.
At 2U, we're on a mission—to eliminate the back row in higher education and help universities thrive in the digital age. To learn more about who we are and what we do, follow the links below.