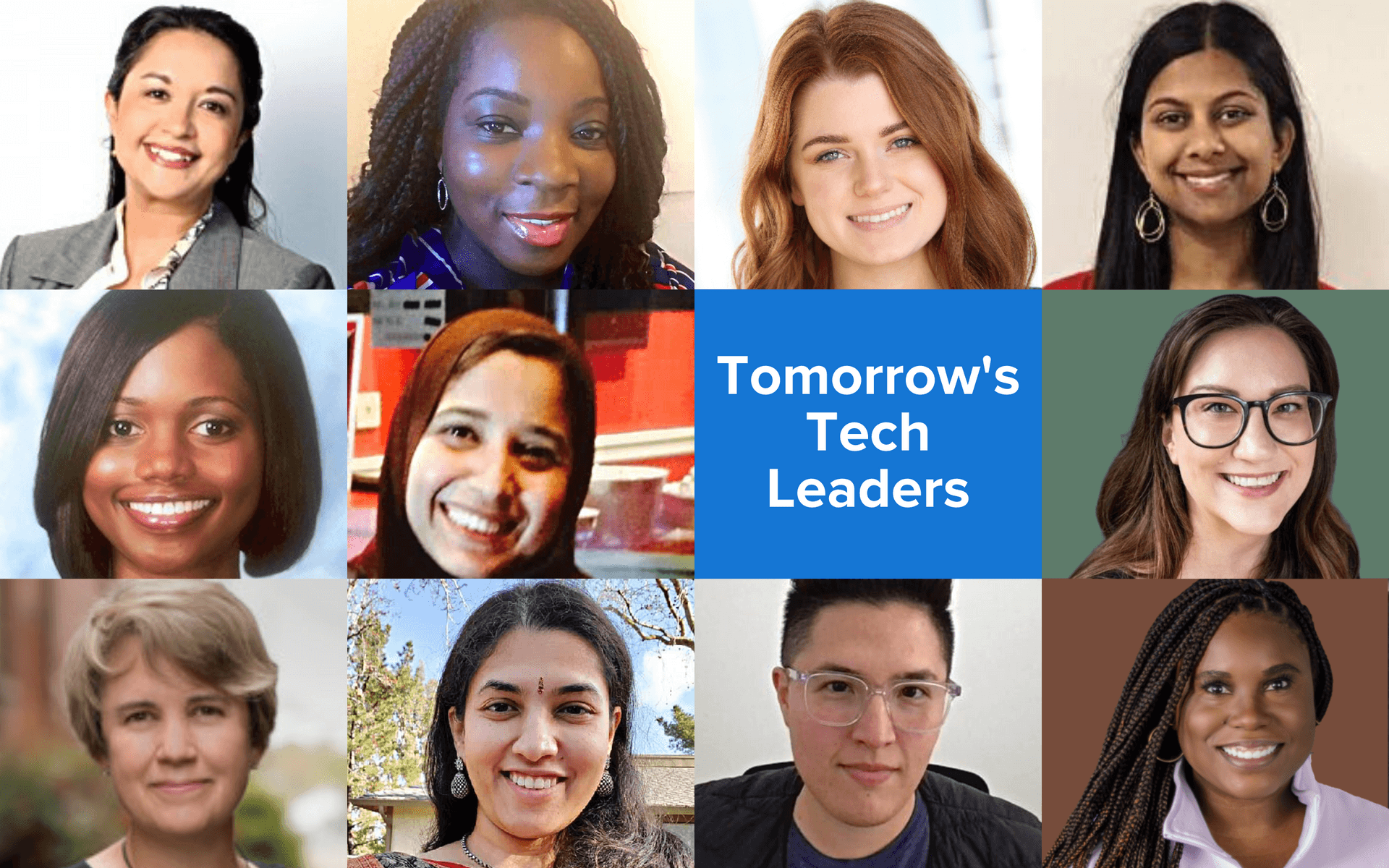 Top row L-R: Blasita Lopez, Chidinma Nze, Camryn Swedick, and Paromita De; middle row L-R: Stacey-Ann Duhaney, Mubashira Qari, and Joanna Tagert; bottom row L-R: Cathy Slider, Deepti Bondali, Deb Hinojosa, and Sheray Franklin
Now more than ever, folks across the world are exploring new career paths and upskilling to stay relevant in a rapidly evolving workforce. For women especially, the global pandemic has had a
significant career impact
. While technology has been a traditionally male-dominated field, more and more women are breaking into the industry and shattering the glass ceiling—and it's been absolutely amazing to watch.
As we look ahead to Women's History Month this March, I'm eager to share uplifting accounts of 11 women who've successfully transitioned into fulfilling tech careers with the skills they've developed in 2U-powered boot camps. From young professionals fresh out of college to full-time moms, empty nesters, pandemic layoffs, and mid-career pivoters, these graduates of boot camps in coding, data science, cybersecurity, fintech, and other tech disciplines are taking charge of their professional journeys by challenging themselves in innovative ways. Not only are they transforming the landscape of tech by landing the jobs of the future, they're more importantly transforming lives by being role models for their families and friends—and inspiration to women everywhere.
A Full-Time Mom Goes Meta
After having her second child, Deepti Bondali took a step back from her career in software development to focus on family. Paired with the pandemic, this extended break enabled her to enroll in the
Berkeley Technology Project Management Boot Camp
. While still prioritizing her full-time job as a mom, she's now applying her new skills as a technical program manager for Meta.
Chidinma Nze studied journalism and digital media in college, followed by a first career in PR and marketing. After a few years, she developed an appetite to grow beyond her position and enrolled in the
MSU Coding Boot Camp
. Chidinma landed a job as an associate at Infosys, a multinational IT consulting company, where she's now working toward additional software certifications.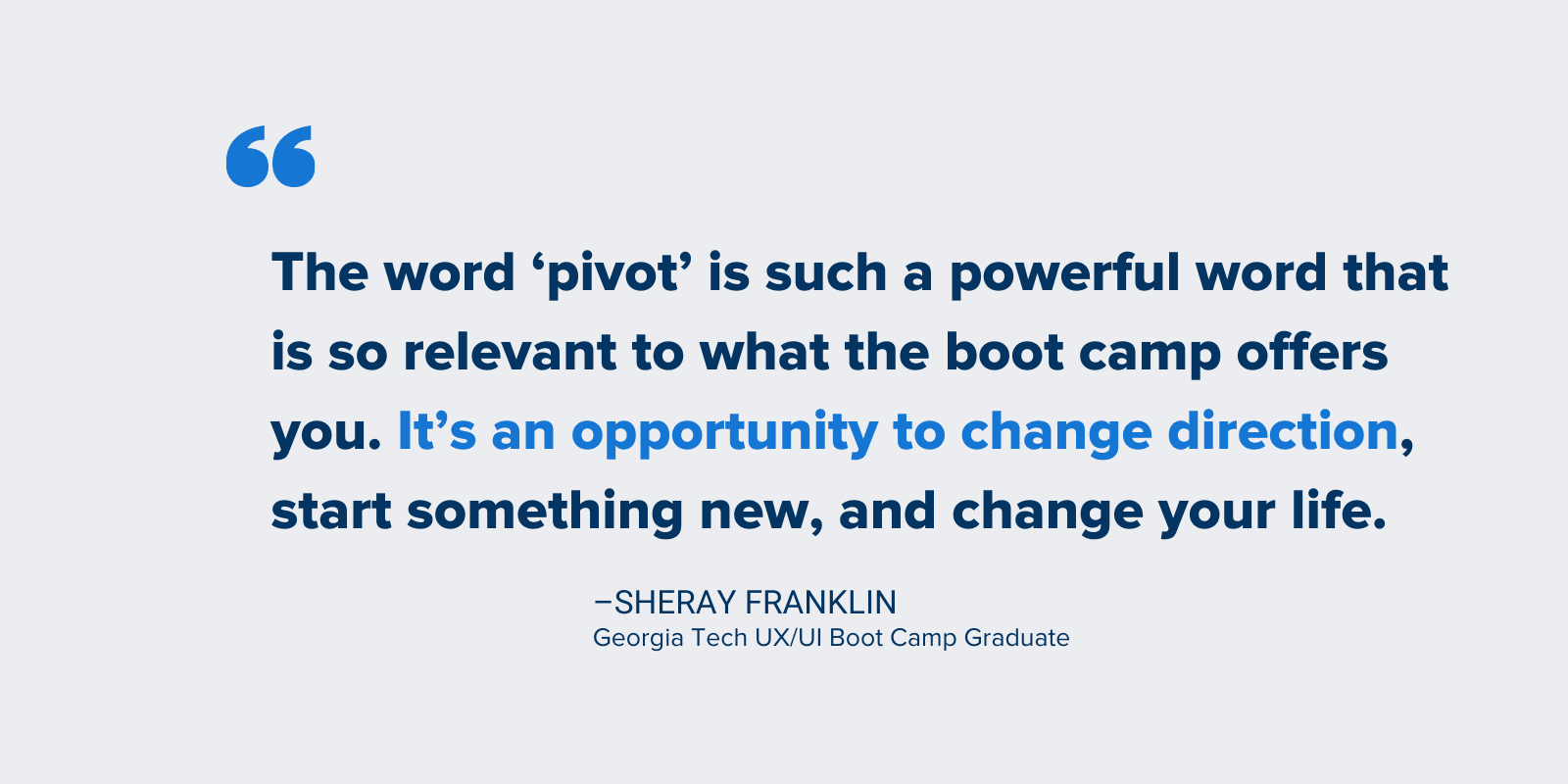 When the last of her three children left for college, Mubashira Qari decided to return to the workforce full-time after substitute teaching and working as an administrative assistant at her children's school. Thanks to the skills she learned in the
Rutgers Data Science Boot Camp
, she's now a contract data analyst with Johnson & Johnson and pursuing her master's degree in data science.
Dedicated to Digital Marketing
Working for the city of Laredo, Texas, as an assistant director of its environmental services department, Blasita Lopez wanted to update her marketing skill set for the digital age. The
Digital Marketing Boot Camp at Texas McCombs
helped her realize her goals. Soon after graduating, she had an exciting offer on the table as a client success manager for LOCALiQ, a marketing affiliate of the USA TODAY Network.
Leapfrogging into a Lasting UX/UI Career
When the pandemic hit, Joanna Tagert was laid off from the real estate referral company she had been with for over a decade as a senior operations manager. Instead of applying to jobs in the same field, she pursued a new career with the
Berkeley UX/UI Boot Camp
. Soon after, she found herself the visual designer for frog, a global creative consultancy.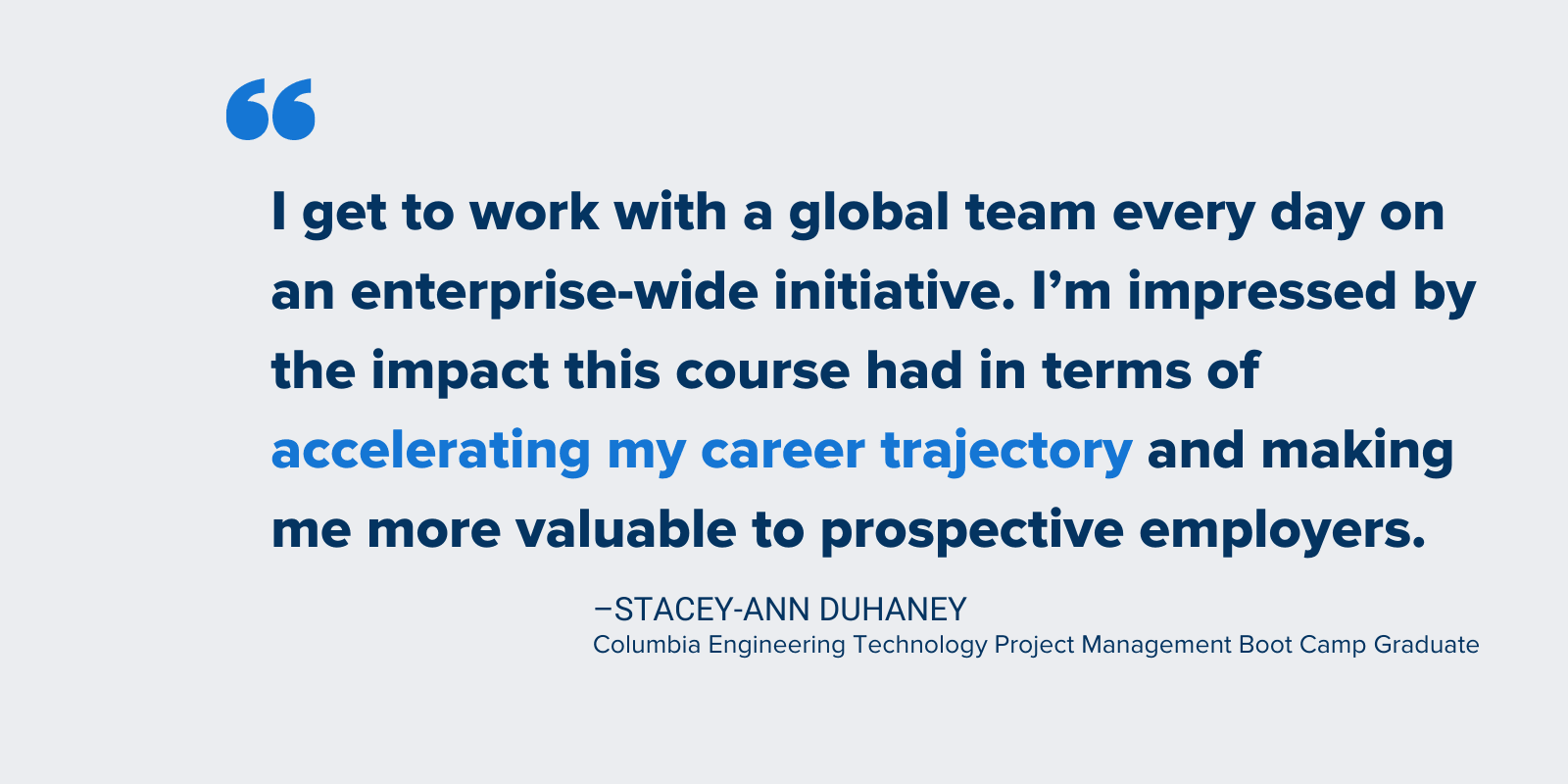 From Communications to Cybersecurity
Camryn Swedick earned her undergraduate degree in communications at the start of the pandemic, which prompted her to revisit the idea of pursuing a career in technology. After completing the
Cybersecurity Boot Camp at UNC Charlotte
, she was offered a role as an information security associate at national home improvement retailer Lowe's corporate headquarters.
Moved by the Webmaster Spirit
In managing her church's website, Sheray Franklin felt her existing skill set prevented her from making the site what she wanted it to be. While maintaining her full-time ministry role, she worked through the
Georgia Tech UX/UI Boot Camp
and landed a position as the UX/UI designer for Reibus, an industrial materials marketplace startup.
Fueling Her Fire for Fintech
In 2008, Cathy Slider left a career in banking to enter the nonprofit sector, but ultimately realized her passion remained in tech. Cathy stumbled upon the
Penn LPS FinTech Boot Camp
, which teaches business, blockchain, and data technology skills. She now works as a technical writer, researching and producing blockchain content material for an executive training course.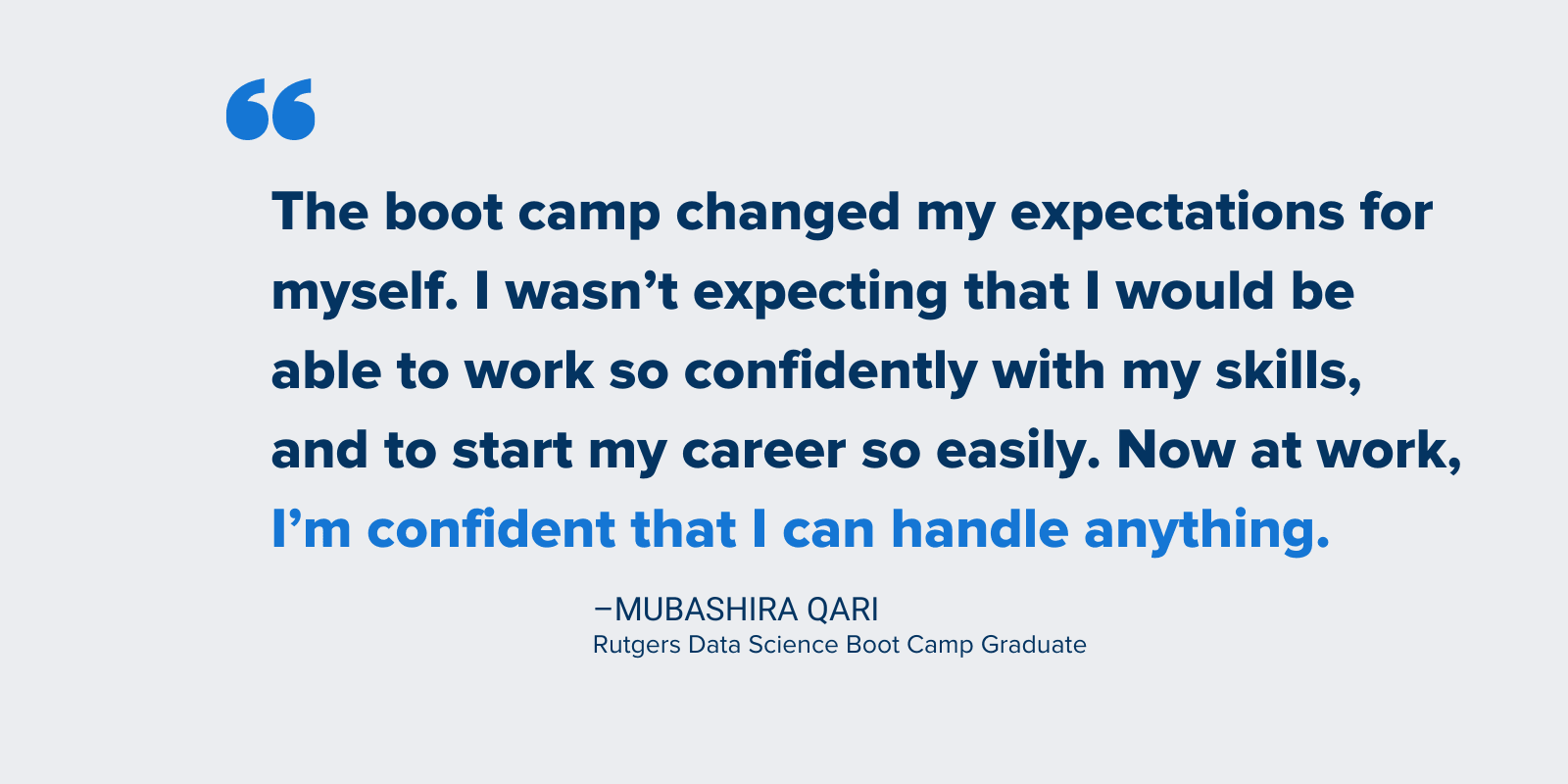 Expanding Her Talents for Tech Project Management
Designing for Next-Level Dialogue
While working for University of Texas San Antonio as a program coordinator, Deb Hinojosa gathered student feedback and presented them in visual ways to help inform proposals and improve program offerings. She found those same skills aligning with the
UTSA UX/UI Boot Camp
. She's now a UX designer for Enspire, which helps companies build apps to better communicate with their employees.
Her Data Analytics Dream Job
After a decade in the education and nonprofit sectors, Ivy League graduate Paromita De found herself wanting to expand her scope of work in those fields. Her search led her to the
Columbia Engineering Data Analytics Boot Camp
. Powering through her full-time day job and classes at night, she eventually joined the Bank Street College of Education as a special projects and data manager.
Learn more about us.
At 2U, we're on a mission—to eliminate the back row in higher education and help partners thrive in the digital age. To learn more about who we are and what we do, follow the links below.