Partner Spotlight
From Boots to Dress Shoes: How I Made the Transition from the Military to Corporate America
Written by Ayman Mageed on Dec 9, 2020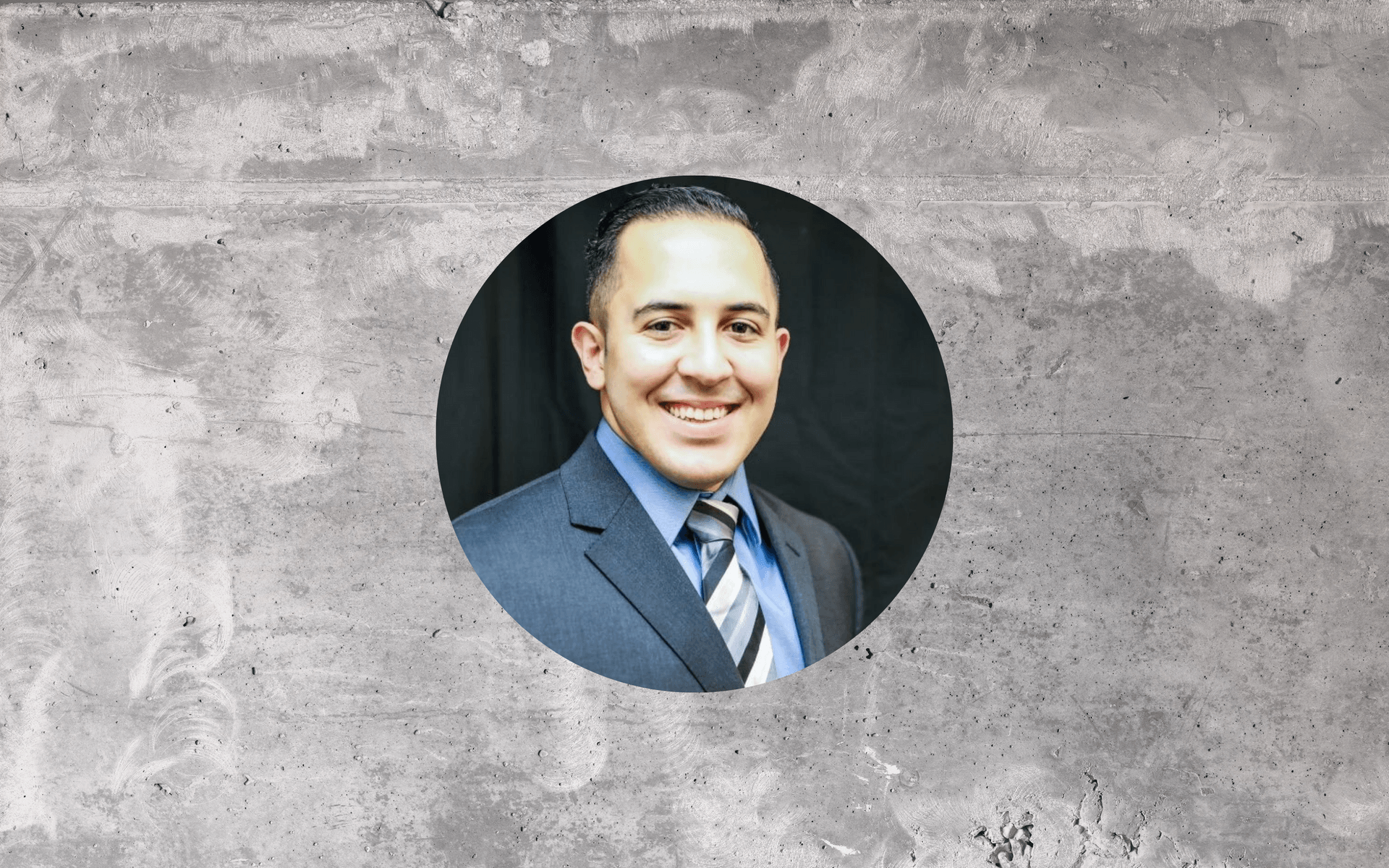 Editor's Note: This article was written by Ayman Mageed, a veteran and current student in UNC Kenan-Flagler Business School's MBA@UNC program, and originally published on LinkedIn.
Exiting the military after years of service can be stressful. How do you leave a unique background of training and step into the unknown? I found that my military upbringing, project management background, and UNC Kenan-Flagler Business School's
MBA@UNC
program, with its best-in-class online platform, curriculum, and alumni network, helped me succeed. While there is no cookie-cutter answer, I will share my experience and suggestions from my military transition into Corporate America, with hopes you, too, will find your value.
It is easy to spend years in the military and create an expectation of what leadership looks like. You might assume that managers and executives in the private sector also command the same caliber of leadership as your most influential commanders.
I am here to tell you that you are taking your skills and training for granted. The military is a leadership institute first and foremost. From the moment you got off that bus at Basic Training, you were being groomed to act and think like a leader.
As we progress within the ranks, we are taught to be prepared for the roles and responsibilities of two positions above us. The concepts of selfless service and mission focus are ingrained in us as we assess risks and the level of expertise our teams possess. We review multiple courses of action, collect information, and run simulations before making mission-critical decisions. You might not realize it, but your leadership and analytical skills translate very well in the private sector.
The military structure is based on processes that might seem mundane initially, but they provide efficiency and standardization across the force. A soldier can go from one base in the U.S. to another in Germany and expect to find the same processes and structure with minimal knowledge transfer required.
As a veteran, you have served in a process-oriented organization strongly influenced by the Lean Six Sigma method of process improvement. Whether it was labeled as such or not, you are more than equipped to be a Lean practitioner and provide those skills to whatever organization you go to. Surprisingly, you will find many people in the private sector have trouble seeing the larger picture and how their efforts could play a significant role within the designed process.
Due to the sheer size of our military units and the fast-paced environment, veterans naturally find themselves taking macro- and micro-level views throughout their operations.
When you arrive at your organization, you will hone in on the process and either seek to refine or design it to seek efficiency. This will happen through muscle memory because you are a natural Lean practitioner.
Ultimately, one of your best traits is the ability to be an expert at the basics and foundational skills. There's a quote attributed to an anonymous Navy SEAL, a special forces unit:
"Under pressure, you don't rise to the occasion, you sink to the level of your training. That's why we train so hard."
The fancy special effects and insanely synchronized battles are great for Hollywood revenue, but we know the truth. Our focus remains on doing the basics extremely well so that in the worst circumstances, we can revert to our trained habits. Many will seek excellence without that stable foundation and wonder why their results are not consistent. If you bring your expertise in foundational training and stick with doing the basics very well, you will find that 80% of your problem is already solved. Remember that as you leave the military, you were a leader from day one, and you have been refining that skill ever since.
Failing to Plan is Planning to Fail
So what happens next after you realize your skills and training from the military don't just get washed away when you retire that service cap? This is where I see many veterans fall short. We spent many years in a structured environment where we knew exactly what rank or position was next and what skills and training were valued. As we turn external facing, the flood of new information can be overwhelming. There are so many industries. One company's position title is not equivalent to the others. It is about that point in time where you settle for something that pays the bills. Now, I am not saying don't take a position if you need to support your family, but I am warning that you might settle for a position that you are extremely overqualified for and become your boss' favorite return on investment.
My preparation for corporate America manifested itself in two common areas: education and certification. As soon as I knew my military retirement was imminent, I realized that while I had great foundational leadership skills, I needed to translate those skills to fit the common language of the business world. I knew that my skills as a project and program manager had been key to my success, but I wanted to make sure I had the certifications to back it. I pursued my Project Management Professional (PMP) and Agile Certified Practitioner (PMI-ACP) certifications to ensure I was up to date with the best practices and prove my knowledge base. I urge you to look at common certifications in your target industry and acquire the knowledge to compete with your soon-to-be peers.
The second and arguably most valuable part of my career transition was my entrance into UNC-Chapel Hill and
MBA@UNC
, the
online MBA program at UNC Kenan-Flagler Business School
. When searching for my MBA program, I focused on the format of the courses and the ranking of the program. I chose MBA@UNC because of its phenomenal online framework and the fact it wasn't just a forum-based education with minimal live interaction. Despite being an online program, the weekly interactions helped me network with other students and find alumni in my area.
Knowing that the
MBA@UNC
program fit my work schedule, I then honed in on its ranking. I was pleased to find that not only was the online MBA program ranked first in the nation, but UNC Kenan-Flagler itself is also rated among the top 20 business schools in the country by U.S. News & World Report. Knowing I was getting a top education in the best format possible for my circumstances definitely helped ease my transition anxiety. The MBA@UNC program played a pivotal role in helping me bridge the gap between my military experience and the business world. I learned corporate structure and financial strategy and drew many similarities between my experiences and those of my classmates. I was able to weigh in on matters of diversity and inclusion while leading from the middle of the ranks. Apart from the education, UNC Kenan-Flagler's career services team provided me counseling to help shape my goals and develop my personal brand, propelling me to enter my new career as a Technical Leader within the Cloud & Network Services space. Drawing from my process-driven background while understanding the business environment thanks to MBA@UNC, my main focus is to drive process improvement, value delivery, and develop our service catalog for our business partners.
As you find yourself leaving the service, please take a moment to look back at all the accomplishments and sacrifices that got you where you are today. Be proud of who you are and the skills you bring to the table.
The mission does not end there. Explore industries you might be interested in. Do not settle for a job; pursue a career. The GI Bill is a great tool to be used for your advancement. MBA@UNC offers outstanding
veteran resources
, and the GI Bill can cover all tuition and fees minus any program costs. You should create a roadmap for your education and certification path and tie in your critical dates to include military discharge and possible relocation. Network with everyone and reach out to other veterans on LinkedIn; we are always willing to help and share advice. One of my last commanders always reiterated the importance of being "value-added." As you enter your new career, observe the organization, learn your environment, and always seek to be value-added.
From one veteran to another, thank you for your service and for answering the call to protect this nation. My gratitude and prayers go out to you every day.
Learn more about us.
At 2U, we're on a mission—to eliminate the back row in higher education and help universities thrive in the digital age. To learn more about who we are and what we do, follow the links below.