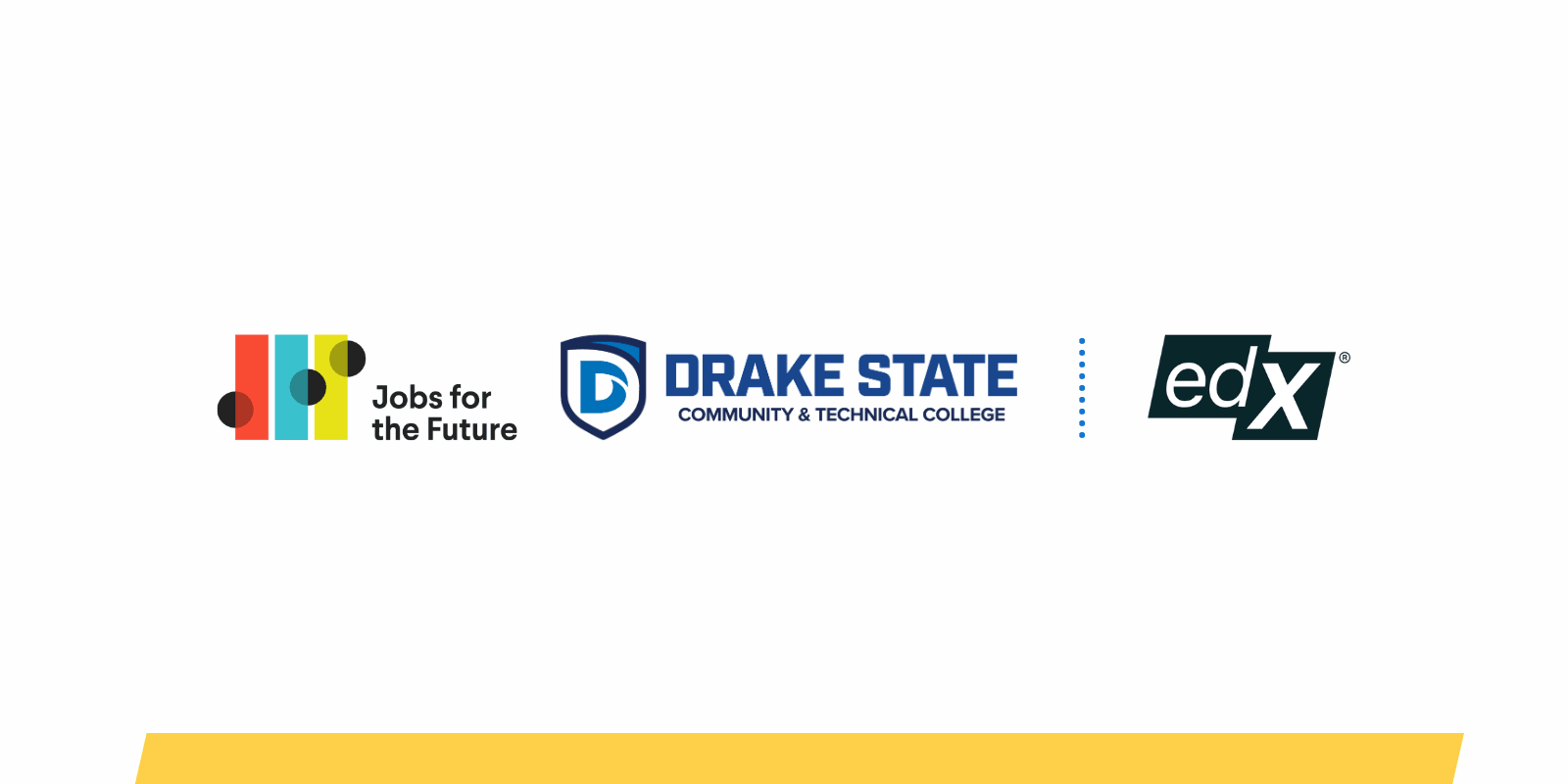 Full scholarships to cybersecurity and data analytics boot camps will provide high-quality tech training for adult learners
HUNTSVILLE, Ala. and LANHAM, Md. – August 15, 2023 – edX, a leading global online learning platform from 2U, Inc. (Nasdaq: TWOU), together with
Drake State Technical and Community College
, a historically black community college, and
Jobs for the Future
(JFF), today announced the launch of a new Access Partnership to provide adult learners in the Huntsville, Alabama area with access to no cost, fully online boot camp programs in cybersecurity and data analytics. Funded by
Truist Foundation
, the scholarships are designed to increase technical talent in the Huntsville region, specifically focusing on helping women, BIPOC, and lower-income professionals build stronger economic futures.
edX Access Partnerships
is an
award-winning
social impact program that connects colleges and universities with local workforce agencies and funding partners to create affordable pathways for underserved adult learners to gain career-relevant technology skills. The program is underpinned by edX's industry-leading boot camp curricula in key technology fields. With a focus on innovation and grassroots relationship building, these public-private partnerships have upskilled more than 3,000 learners in communities in the U.S. and U.K. at little to no cost to learners.
The program
will initially be offered to 60 learners in the Huntsville area beginning in November, with 30 seats open in the cybersecurity boot camp and 30 in the data analytics boot camp. Learners who successfully complete the boot camp program will receive college credit that can be applied toward an associate's degree at Drake State. Over the next three years, the program is estimated to support more than 150 Huntsville area residents.
"Drake State has long been committed to offering flexible, affordable technical degrees and customized skills training to support and enhance the lives of our workforce and the health of our industries across North Alabama," said Dr. Patricia Sims, President of Drake State. "Our new Access Partnership with edX will help us continue to meet workforce demands by preparing highly-skilled workers to take on roles in Huntsville's unique blend of space and defense industries, biotechnology, healthcare, and high-tech manufacturing."
edX has convened over a dozen community partners, including
United Way of Madison County
and
Huntsville Madison County Chamber of Commerce
, to offer a range of services, including child care services, technology support, transportation assistance, and facilitating connections with potential employer partners, all aimed at providing comprehensive support to learners.
"Supporting workforce development and career readiness are key components of United Way's goals for making education more accessible to all members of our community," said Daniel Kasambira, President and CEO of United Way of Madison County. "By partnering with Drake State, edX, and our fellow community organizations, we're activating collective strengths across sectors to meet learners wherever they are and ensure they are supported in every aspect of their educational journey."
Huntsville is
one of the fastest-growing
technology sectors in the U.S. – it's home to
NASA's Marshall Space Center
,
Boeing
,
Science Applications International Corporation
, and many small federal tech companies. According to Lightcast Labor Insights, there have been more than 2,000 job postings for cybersecurity skills and more than 2,500 job postings for data analysis skills in the Huntsville area over the last six months. "edX is creating a sustainable workforce development model through our Access Partnerships. By bringing localized leaders in education and economic development together with key funding partners, we are delivering free or significantly reduced-cost, career-relevant education to underserved communities worldwide," said Anant Agarwal, Founder of edX and Chief Platform Officer at 2U. "Working together with Drake State and other partners in the Huntsville community, we aim to improve access to quality education and help diversify the tech talent pipeline as demand for cybersecurity and data analyst roles continue to grow."
Access Partnerships are part of edX for Impact – a collective effort to help marginalized learners get the education they need in order to develop the skills to pursue rewarding careers. edX has active Access Partnerships with 19 academic institutions serving learners in Alabama, Arizona, California, Colorado, Florida, Kansas, Maryland, Nevada, North Carolina, Oklahoma, Texas, Utah, Washington, and Wisconsin in the U.S.; Birmingham in the U.K.; and New Brunswick in Canada. The partnerships are supported by more than 90 agencies and community partners, each carefully chosen to support their region's unique learner populations.
As one of the world's largest developers of technology talent, edX has supported more than 75,000 boot camp graduates globally with the skills, knowledge, and career resources to achieve their goals. According to a
2U-Gallup survey
, boot camp graduates surveyed reported being nearly four times happier with their jobs after graduation from the boot camp, and over 86% reported achieving a positive outcome. For more information and to apply for the program, visit
hwww.drakestate.edu/data-analytics-cybersecurity-boot-camps.
Organizations interested in supporting the Access Partnership initiative in Huntsville can contact
accesspartnership@2u.com
.