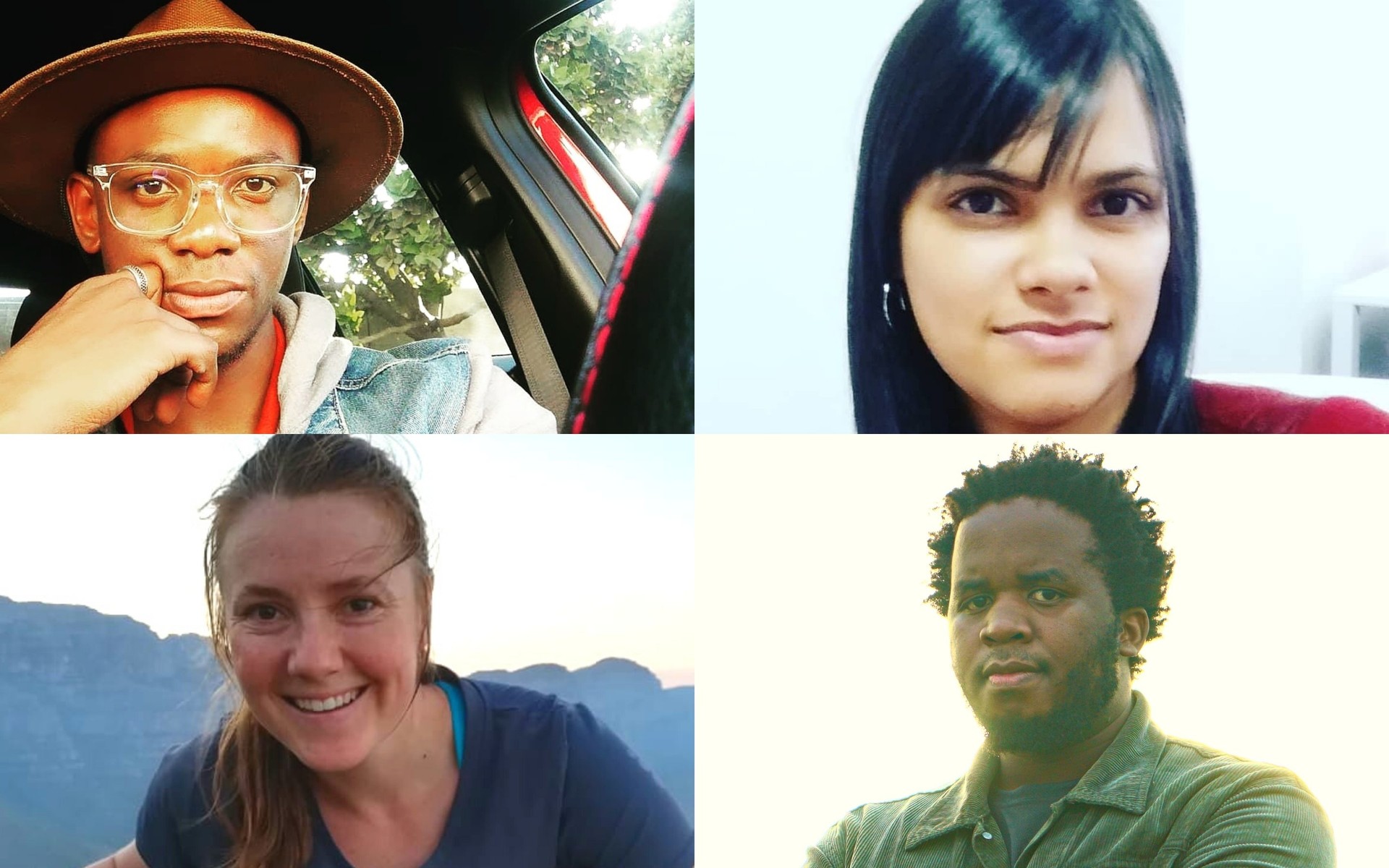 Clockwise from top left: Phathutshedzo Mukhanu, Maghmooda "Mags" Rojan, Sphelele Ngcobo, and Deleen-Marie Steyn
Dozens of distinctive and unique cultures make up the population of South Africa, a country once identified by the strict division of Black and white under Apartheid. But ever since 1996, my fellow South Africans and I have been encouraged to celebrate the wide diversity of our beliefs and traditions on September 24, otherwise known as the public holiday of Heritage Day.
Throughout September this year, 2U's Cape Town office has brought to life several "Heritage Month" initiatives, from walking tours of Cape Town's culturally fascinating
Salt River
neighborhood to fireside chats and a performance featuring a leading South African artist, activist, and storyteller. As part of the festivities, we also asked four local 2Utes who hail from various backgrounds to share aspects of their South African heritage through the lens of their home languages.
As a Black woman born in Cape Town and raised in Johannesburg, when I think of Heritage Day, I paint a picture for myself of South Africa's vast cultural wealth. For me, it's a moment for us to pause, reflect, and appreciate our diversity and really consider, or even reconsider, what inclusion looks like in action, which is core to 2U's own culture and mission.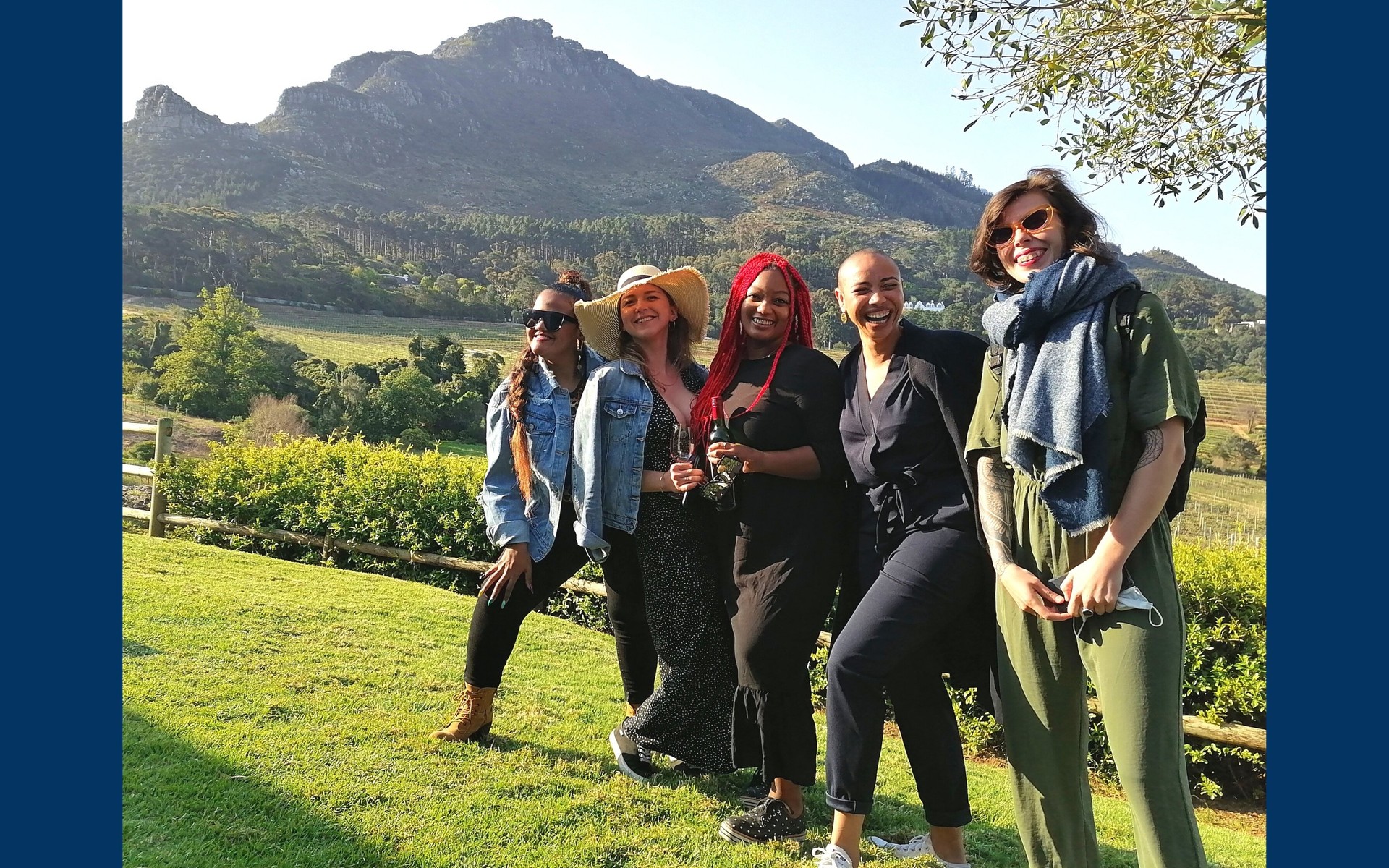 Here I (Natalie, center) am with my friends celebrating a previous Heritage Day at a wine farm
When it comes to South Africa's beautiful spectrum of languages—at least 35 are indigenous to our country, ranging from English to Zulu to Afrikaans—I believe that when you speak a different language, you become a different version of yourself: more expressive, with access to different vocabulary; more accessible, understood by a different subset of people; and perhaps even more dynamic. That opens up even more ways for us to bring our fully realized selves to the table in our personal lives, at work, in our studies, in whatever context we show up. At 2U, as we seek new ways to meet the needs of more diverse populations of learners, one of the best things we can do is keep learning about and celebrating the people we work with every day, because one way or another, we all collectively hail from the communities we're trying to reach.
Of course, I am only one of many voices from the Cape Town office. Read on to learn what Heritage Day means to Finance Advisor
Maghmooda "Mags" Rojan
, Video Producer
Sphelele Ngcobo
, Motion Designer
Phathutshedzo Mukhanu
, and Intercompany Accountant
Deleen-Marie Steyn
, who speak, among other languages, Afrikaaps, Zulu, Venda, and Afrikaans, respectively. Their languages are not only an expression of culture and community for each of these fascinating 2Utes, but also a source of pride and life.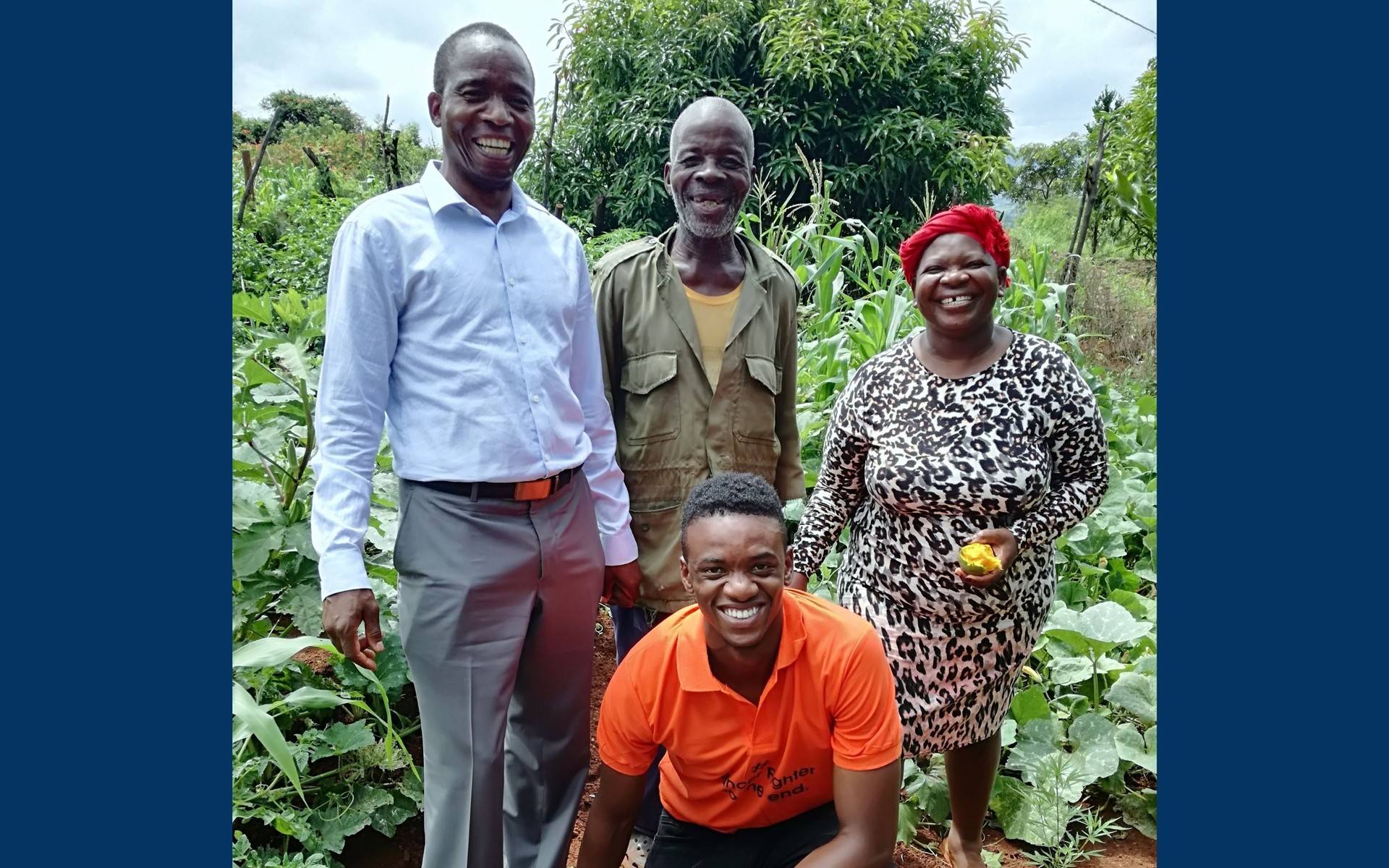 Phathutshedzo (orange shirt) and his family visiting his grandfather (back middle) in Venda, which he describes as "very humid and hot, similar to a jungle climate, and filled with lush vegetation"
What does Heritage Month mean to you?
Maghmooda "Mags" Rojan (MR):
I think about our history, culture, and difference, yet also unity. I also think about my beliefs and traditions that were passed on to me from my forefathers. As a Malay Muslim woman of color, many traditions have been passed down to me, and I continue to practice them to this day. This month also brings back fond memories of my friends and I wearing our traditional attire to school to celebrate our cultural heritage—I would wear my Salaah top and scarf.
Sphelele Ngcobo (SN):
It's a celebration of culture, history, and a belief in a better and more tolerant world. It's an exciting time and an opportunity to take pride in my culture and its rich history. As a principle, I try to keep myself curious about other cultures in order to educate myself and be a more socially aware person.
Phathutshedzo Mukhanu (PM):
Heritage Month is a celebration of our roots. It's the recognition of what makes us unique and the impact our heritage has in shaping us. It's about pride, birthright, and the wielding of our mother tongue to express the colourful, spiritual wisdom bestowed upon our sacred vocabulary. Lastly, it's African and a reminder that I occupy a special place on this continent.
Deleen-Marie Steyn (DS):
It is a time for me to celebrate diversity and reflect on the things that define my identity. I love that South Africa has a rich and varied cultural heritage, which allows us to gain so many varied perspectives on life. And I love the great food we have! I don't think you've lived until you've had a
lekker
(awesome) Cape Malay curry, a
braaibroodjie
(a toasted bread sandwich made on the
braai,
a BBQ fire made with wood or coals), or
biltong
(dried cured meat, normally beef or venison).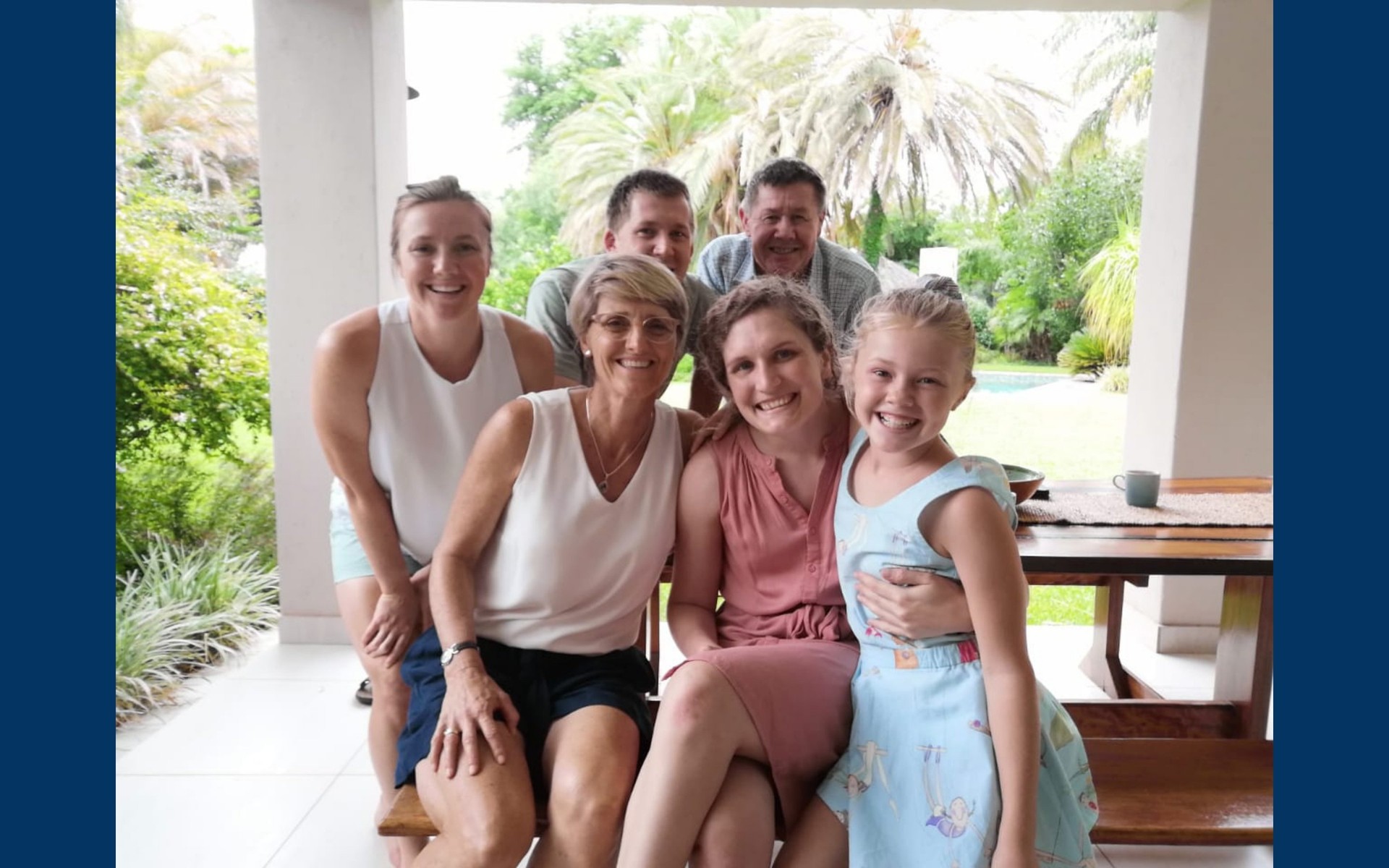 Deleen-Marie (left) and her family
How has your cultural heritage influenced your career?
MR:
My culture hasn't directly impacted my career, but it has influenced how I live my life. In my culture and religion, we are encouraged to make an honest living and to pray five times a day. Some companies don't easily accommodate this, but 2U really caters to its employees through the provision of special rooms dedicated for prayer.
SN:
In my culture, boys at a very young age are trained to be shepherds and responsible for herding cattle. There are many lessons I've learned from these activities. Taking responsibility, leadership, and spending a lot of time by myself in the fields teaches a lot of patience and builds a calm demeanor. All these things have proven very helpful throughout my career.
PM:
By nature, my people are strong-willed and level-headed to a state of stillness that brings forth a calming presence. As such, I am not the kind of person to panic under pressure. The focus attained by remaining calm under pressure brings stability and reliable outcomes in my work.
DS:
Education has always been a priority in our home, and pursuing higher education after school was never optional. What shaped my view of education were the daily values and habits that I observed in my parents. My dad is a farmer, and to this day, he gets up at 4:30 a.m. to read up on his favorite topic, organic farming. I have learned that education is not just a curriculum that we complete; it's an ongoing and continuous learning process.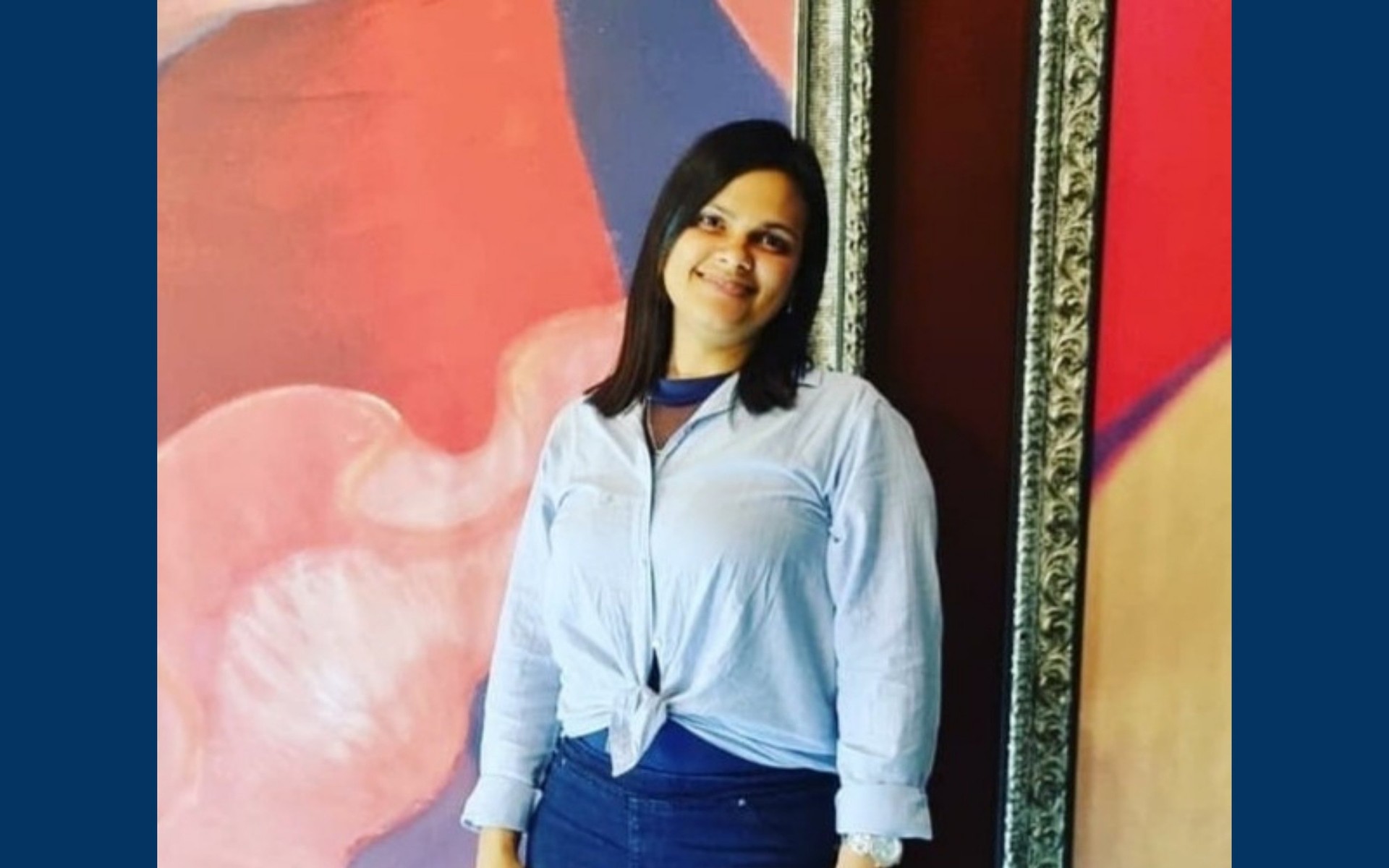 Mags against a backdrop of color
How have you/will you be celebrating Heritage Month this year?
MR:
We will visit our heritage sites, which are called
kramats
. A kramat is a shrine that honors a holy person in Islam. There are about 30 kramats around the Cape Peninsula and they form part of the city's heritage. On the more fun side, on September 24, everyone comes together and meets with family and friends to
braai
/BBQ for fun and laughter.
SN:
I haven't yet decided! But conventionally, I would be home with my extended family.
PM:
On September 24, I listen to songs from my homeland and chat with my family on the phone in my home language.
DS:
I love the outdoors, and in the spirit of celebrating our heritage, I will most definitely go for a long trail run between all the beautiful
fynbos
vegetation somewhere in the mountain ranges of the Western Cape. After the run, it's time for a proper
braai
—wood, chops, and
braaibroodjies
with chutney, like any real
Saffa
(slang for a South African person) would know!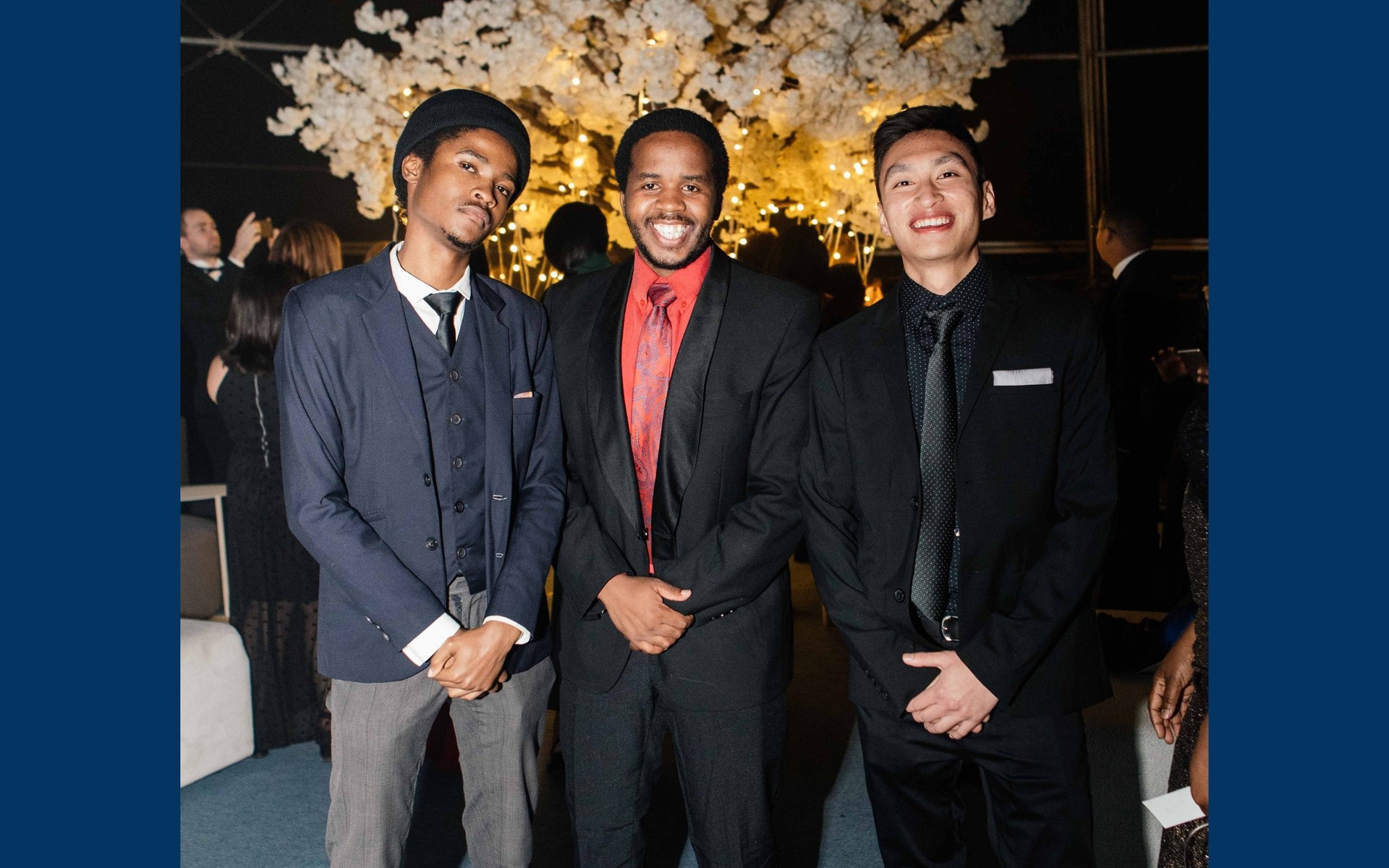 Sphelele (middle) and some of his 2U colleagues
What's your favorite South African saying/phrase/word?
MR:
"Just be
lekker!
" This means to just be okay, fun, and happy. Let all other things go.
SN:
Z'yasha
. It's a Zulu word that literally means "it's burning." But as slang, it's used to mean "it's happening" or "it's all good."
PM:
Tshipikos!
This is a meal made quickly and simply from a mixture of mainly fast foods.
DS:
My home language has beautiful descriptive words like
vuurhoutjie,
which means "matchstick" in English but literally translates to fire stick, or
verkleurmannetjie,
which means "color-changing little man." But in fact, it's the word we use for a chameleon! Cape Town also has its own culture of people expressing things in humorous ways. My current favorite expression is "I can't keep everybody happy, I'm not
biryani"
(a.k.a. a mixed rice and meat dish from India).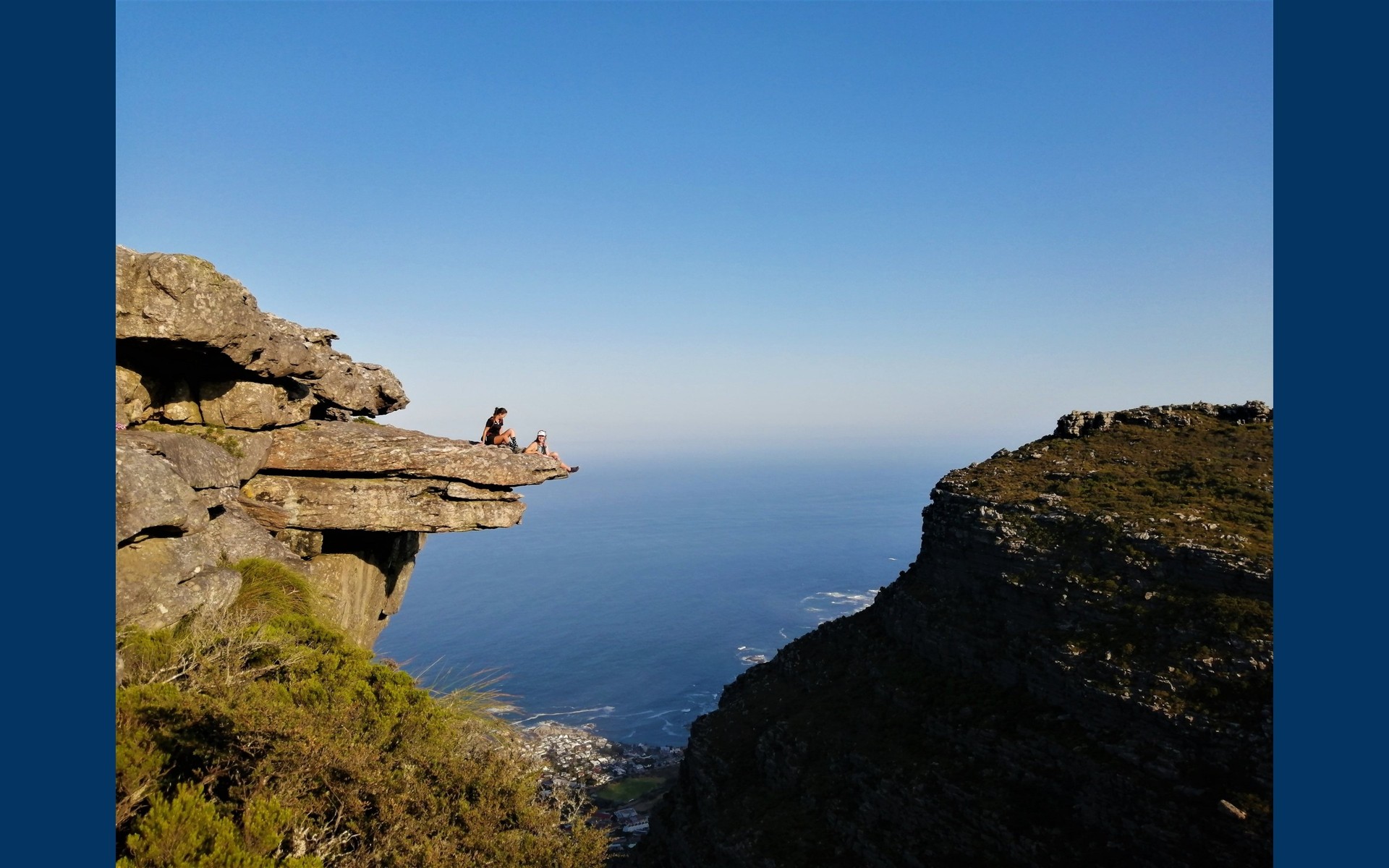 Deleen-Marie and a friend take a break from jogging to brave the Kasteelspoort "diving board" atop Cape Town's Table Mountain