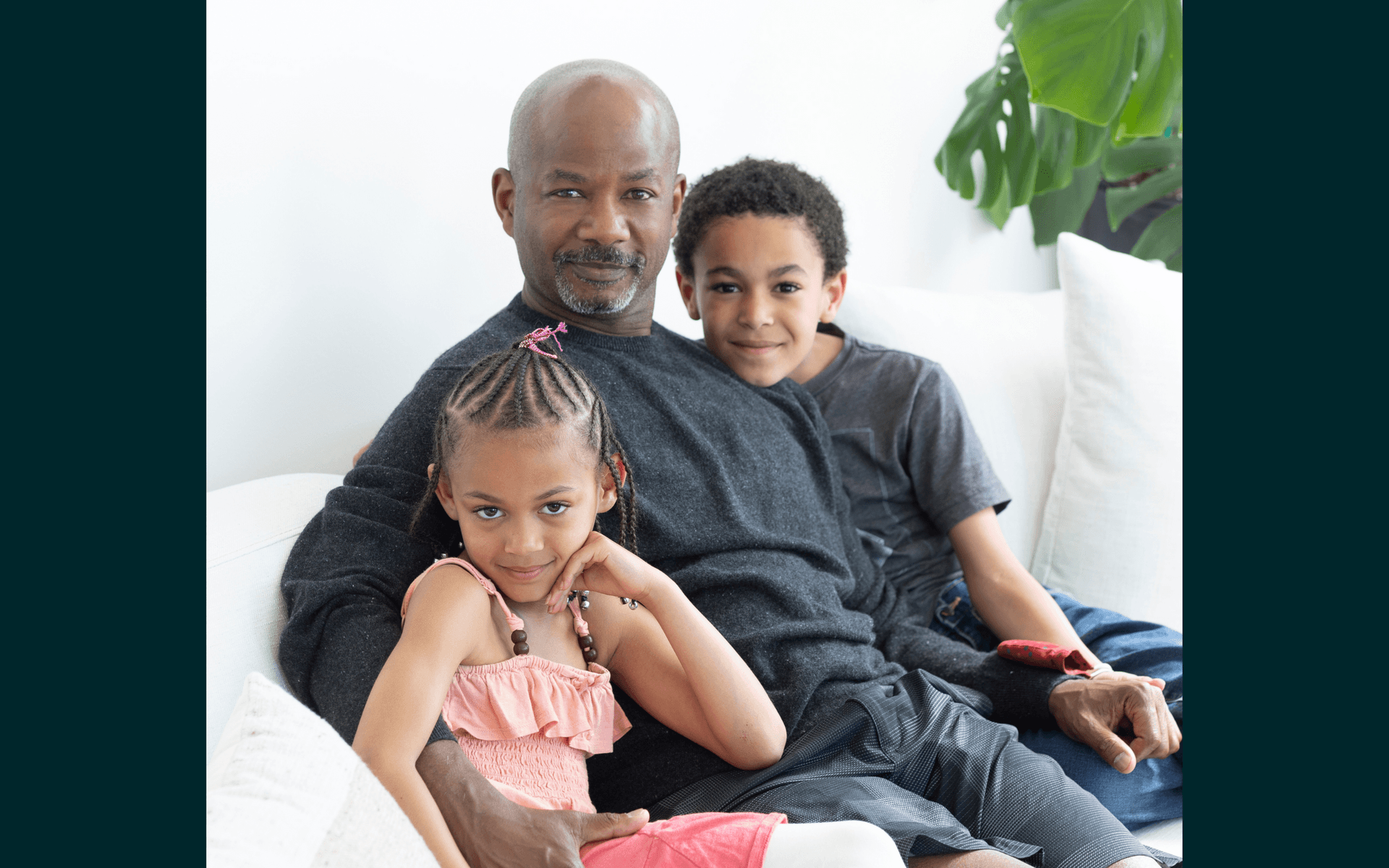 Michael Bell with his and Jitka's two young children
Michael Bell knows what it means to persevere through adversity. After hitting a series of brick walls in launching various international ventures with his business and life partner Jitka, the duo's bleak financial circumstances forced them to move with their two young children into temporary living arrangements through the Seattle housing authority. To make ends meet, Michael got a job as a warehouse worker. But then, Jitka was diagnosed with cancer, and soon after, the pandemic hit. The sequence of events was devastating to their family.
"I said, 'Babe, you just need to let things go for a while, so that we both have a reprieve and you have some space to recuperate,'" Michael recalls. "In the meantime, I was trying to support her by finding ways to keep her engaged and inspired outside of the mental landscape of a cancer diagnosis."
"We decided to try and help market Kave's products here in the U.S., because it would be a great bridge between Jitka's background and mine, in terms of our kids' heritage," Michael says. "Once she became the company's North American market representative, that's when I told her what I had been doing with edX—so that she knew I could help put my learning to work when the time was right."
After a courageous battle with cancer for nearly three years, Jitka passed away in early June. To honor her legacy and the work she was doing to help give their children a bright future, Michael has now devoted himself to advancing Jitka's dreams for Kave.
"From the beginning, my efforts in supporting Jitka's passion for Kave have been structured behind following her lead," Michael says. "I know for a fact that babe would be much happier if I just continued down the path she began forging, as a way to celebrate her and carry on her memory. So that's what I'm here to do."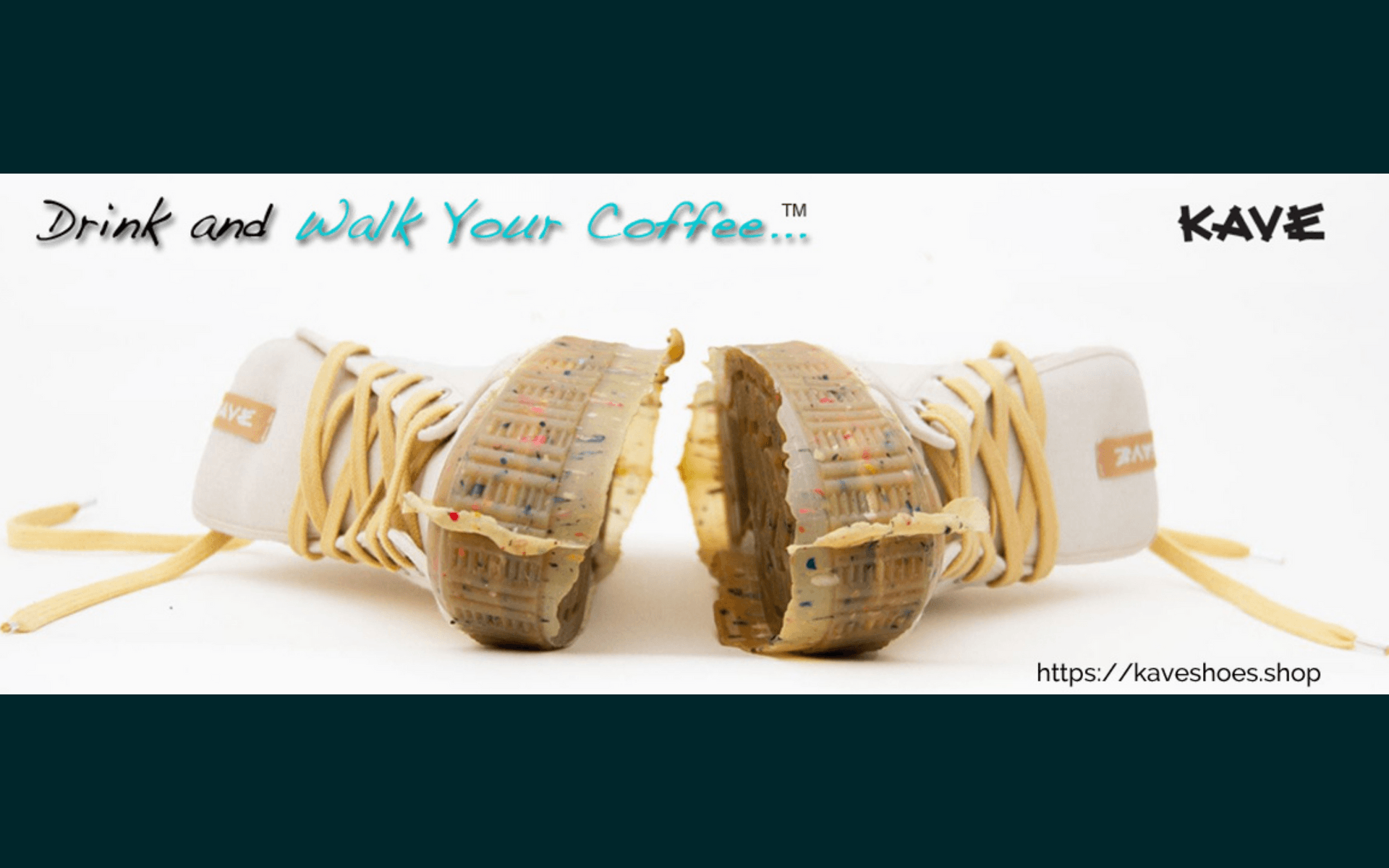 Based in the Czech Republic, Kave Footwear is a sustainability-focused shoe designer that creates sneakers made from waste and leftover materials, including used coffee beans that would otherwise be thrown away during the production process
Sharpening His Skills to "Advance the Frontier"
In facing this new chapter for himself and his family, Michael says he feels prepared for all of the unknowns ahead. Hard work, after all, has been central to his own professional story since earning a degree in Mechanical Engineering from Louisiana's Southern University over 30 years ago. Since establishing his home in Washington in the early 1990s, Michael has worked in everything from humanitarian aid to nuclear energy to customer engineering for Boeing Commercial Airplane Group.
"I've always seen myself as a person who's been on the edge of innovation and breaking into new spaces," Michael explains. "But I wasn't very savvy about the politics of business. That was Jitka's strength. I knew that taking Wharton's Strategic Management certificate would sharpen my skills when it comes to terminology being utilized and how I can help shape high-level decisions."
He points to understanding how to help a product "advance the frontier" as one example of the terminologies and processes he's now more familiar with after completing the edX course.
"With any product, you need to look beyond your customer's desire into their willingness to pay," Michael explains. "Determining how to do that is a full-on engineering equation, as far as how that's all executed from your product's design, and so that you're not blinded by your passion for what you've created. I think that was my downfall in the past—having conversations around product positioning and timelines from a systems standpoint, but letting that passion cloud my focus a little too much."
Michael commends his instructors for helping him shift his mindset.
"In addition to being very flexible with the needs of my family's schedule, what the instructors were essentially doing was giving me and other learners a recipe for achieving our goals," he says. "They showed us how to turn a service into a business by taking us through various pricing mechanisms and how to differentiate yourself from competitors. What the Wharton certificate really fleshed out for me was how important it is to intimately understand your customer's journey: What pain points are they trying to resolve, and how exactly are you going to make it easier for them? People also seek ways to express their communal interest in things they believe in, like fashion and sustainability."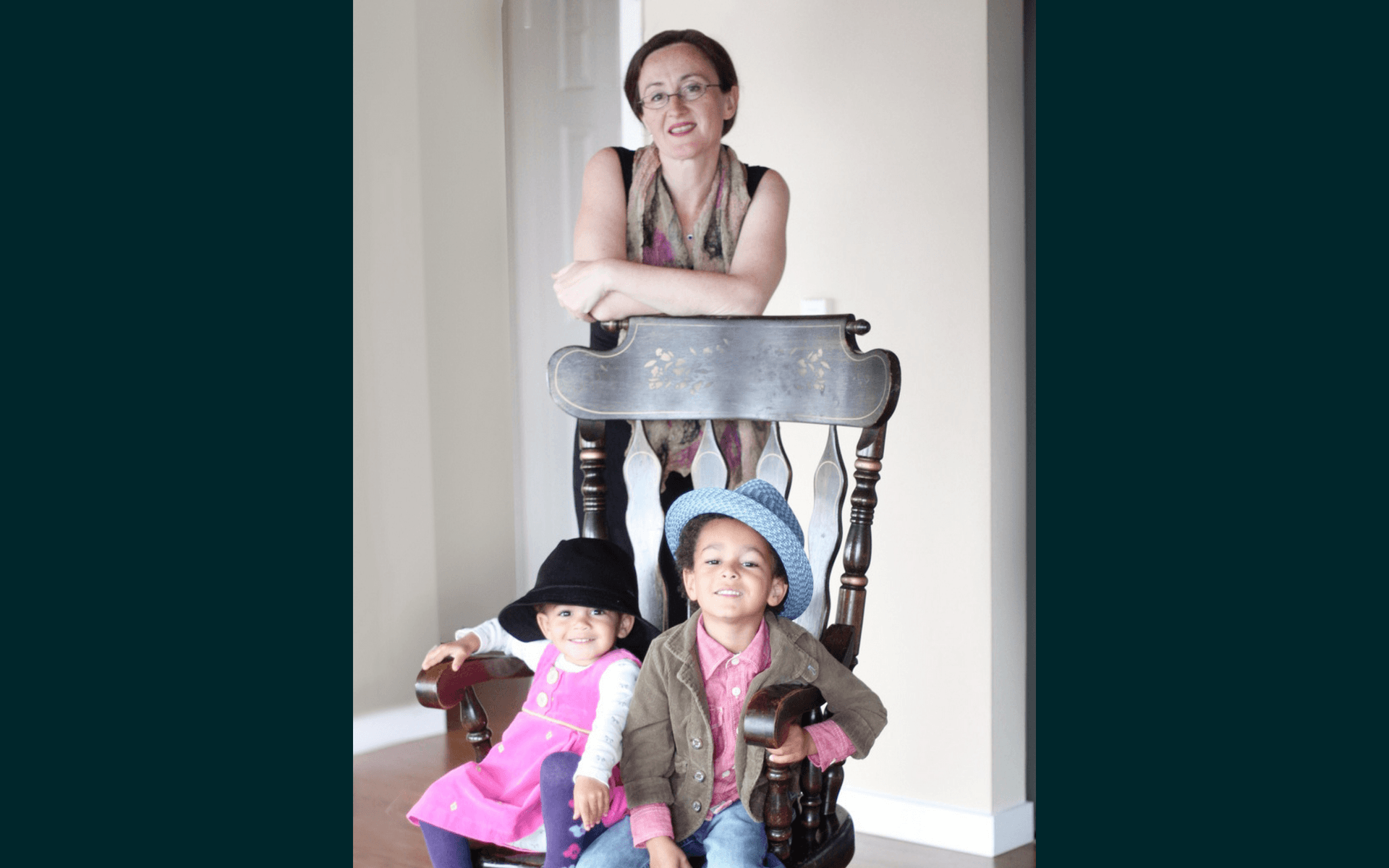 A photo of Jitka and their two children when they were younger
A Future—and a Heritage—His Children Can Be Proud Of
Today, as Michael continues to ramp up on his role with Kave, he spends a fair amount of time brokering conversations with stakeholders and prospective partners. One important opportunity on the horizon includes Kave's plans to produce a special collection in collaboration with Patti Warashina, the 2020 Smithsonian Visionary Artist Award recipient. Another is Kave's presence at this year's Seattle Design Festival, for which Michael has secured a group of panelists to discuss the company's unique business approach and design aesthetic on the festival's virtual main stage.
"It's a great chance to get in front of the festival's global network and validate what's called our 'minimum viable product,'' Michael says. "Seattle's a major hub for coffee drinking in the U.S., so I'm diligently trying to make sure our 'Drink and Walk Your Coffee' strategy resonates with the psychology of the environment here. Getting that community validation and recognition is really important. You want people to clearly see your functional service and value proposition, and if you do it right, that begins leading to an increase in sales."
With his sharpened business and marketing savvy, Michael is optimistic for Kave's successful presentation at the festival and with many of the other engagements he's lined up for the company. He's also excited to keep building that bridge to a heritage his children can enjoy and be proud of.
"When Jitka and I first met, I loved the command she exuded about her culture, her composed approach about engaging life and her business, and everything she represented," Michael says. "So when Kave came along, babe and I saw it as a way for our kids to return to that culture. It all felt like the right next step for our family. Even though she's gone, I feel more equipped to keep going. I'm still with her, continuing to realize that vision of ours, together."