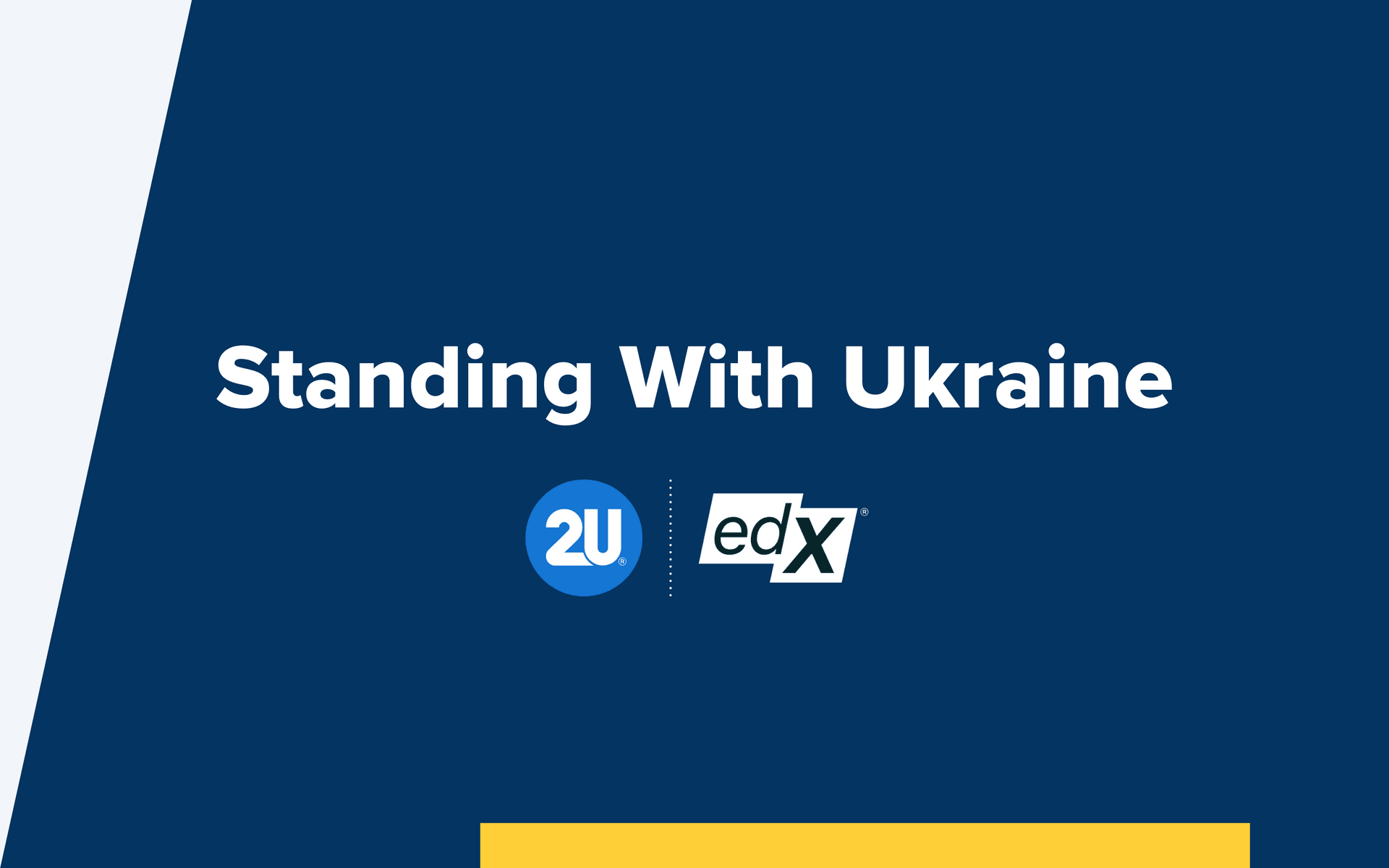 Editor's Note: This statement was originally published on
edX.org
.
We are deeply troubled by Russia's unprovoked invasion of Ukraine and heartbroken by the escalating humanitarian catastrophe. This blatant and egregious violation of Ukraine's national sovereignty goes against all we stand for as an organization dedicated to the power of learning to elevate society and bring opportunity to every corner of the globe. We stand with the people of Ukraine and all those who urgently seek peace.
In furtherance of that stand,
effective immediately we are removing all edX course content offered by Russian Universities—ITMO University, National Research Nuclear University
MEPhL, National University of Science and Technology MISiS, Peoples' Friendship University of Russia (RUDN) and Ural Federal University.
What this means in practice:
New learners will not be able to find or enroll in these courses at edX.org.

We will work to ensure learners currently enrolled will be able to complete their courses.
To support Ukraine's academic institutions and students, we are also working with the Ministry of Education and Science of Ukraine to offer all Ukrainian colleges and universities free access to
edX Online Campus
for the foreseeable future.
We want to ensure that education remains a lifeline in a time of crisis and a pathway to opportunity for students impacted by this devastating conflict once they are safe and settled. Through edX Online Campus, colleges and universities can provide their students free access to over 1,600 online courses and programs from the world's leading institutions and companies, helping students continue to learn online even as campuses close and people are displaced.
As we navigate this crisis, we will do everything possible to make informed and just decisions, consistent with our mission and values. We are exploring ways to partner with refugee organizations so that we can deploy or develop resources that most effectively address the needs of displaced Ukrainian students. We hope to have more to share on this work soon. We thank our people, partners and the millions of learners we serve for their trust in us and will continue to engage this community as the situation evolves.