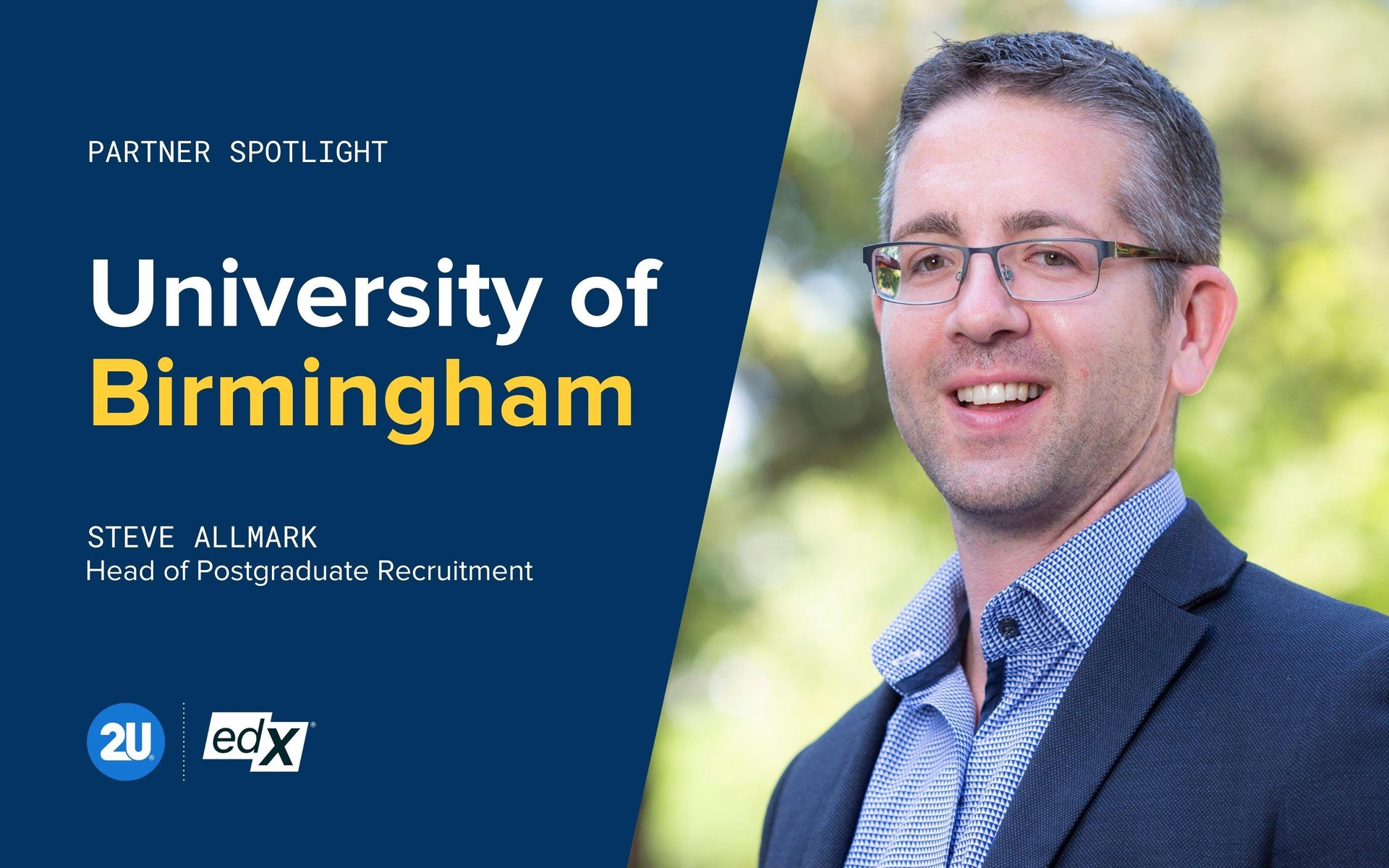 We've all heard the phrase, "better together." Today, this expression rings no truer than at the
University of Birmingham
, one of several academic institutions that have joined forces with 2U and other entities, like state and local governments and workforce development agencies, to form what we call
Access Partnerships
. These partnerships offer learners more affordable access to high-quality education programs—and they're also helping to accelerate and diversify regional workforces.
As the UK's second-largest city after London, Birmingham and the surrounding West Midlands region is now
the UK's fastest-growing tech sector
. Over the next four years, 52,000 new digital roles are expected to be created in the region. In the last year alone, tech vacancies in the area have nearly doubled—from over 5,000 in December 2020 to over 9,200 in October 2021—and in the city of Birmingham proper, tech positions in 2020 comprised 22% of all job openings. Recognising the rapid pace of these trends, the University of Birmingham began exploring how to address the region's growing digital skills gap and help workers upskill, reskill, and break into tech careers more quickly.
"The University of Birmingham is ranked among the world's top 100 academic institutions, so we were wanting an option that aligned with our strong global reputation," says
Steve Allmark
, the university's head of postgraduate recruitment. "While traditional campus-based offerings like master's degrees will continue to remain important for recruiters, more personalized and flexible learning like executive education and micro-credentials are taking a more prominent role to meet the changing needs of students. We were impressed with 2U's boot camp model, as it keeps on top of industry demands and teaches up-to-date tech skills. It's agile, market-responsive, and lets students learn anytime, anywhere."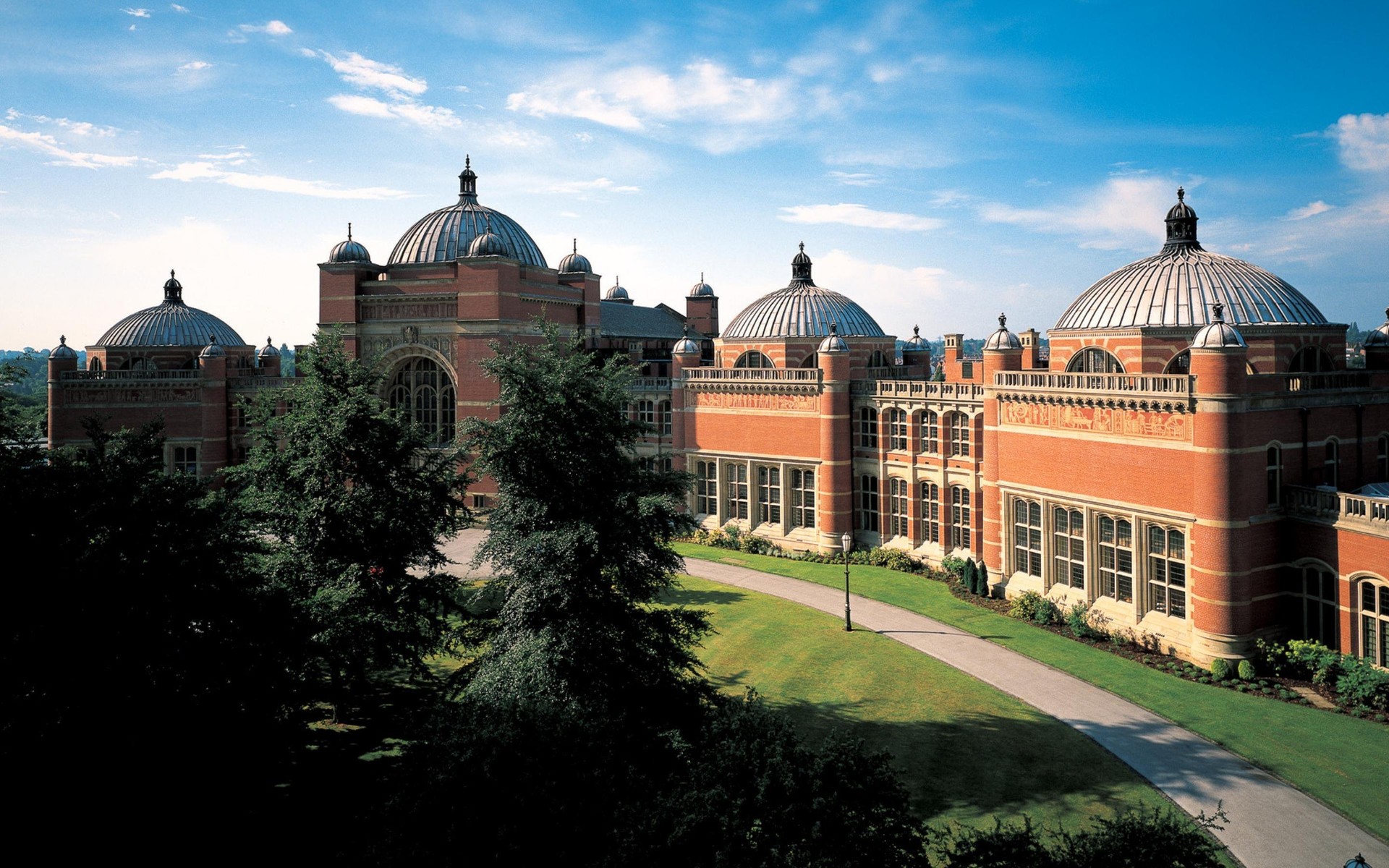 The University of Birmingham campus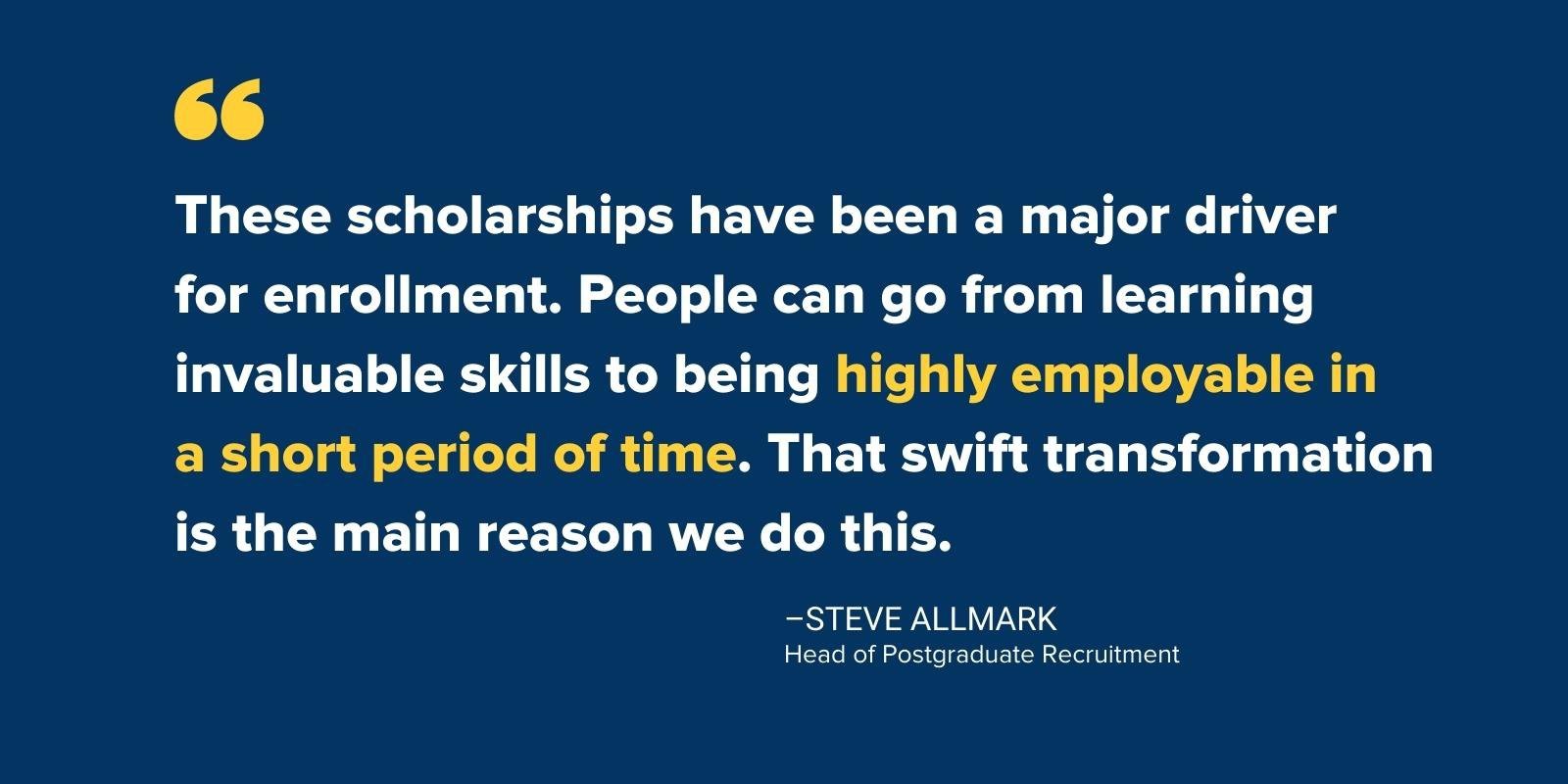 An Ever-Expanding Employer Network
Aiming to increase access and opportunity for as many different kinds of learners as possible, the university also recently opened up
The Exchange
, a classroom location in Birmingham City Centre, offering boot camp students the option to learn either remotely or in-person. "It's right down the street from the symphony and in the middle of everything," Allmark says, "so it gives students more flexibility and the boot camps more visibility to a lot of big employers."
Upon graduating, University of Birmingham boot camp students have gone on to land tech roles at several of those top companies—among them BT, BBC, Capgemini, Cisco, Cognizant, and Gymshark. "There's a lot more demand for boot camp graduates because of our outcomes," Allmark says. "Employers in the area are recognising the boot camp model as the fastest, and the best, way to upskill and reskill their workers. They're eager to engage with us to help get people into future-forward careers."
Reinforcing its connection to the West Midlands business community, the university has founded an employer advisory board to help develop mentorship, networking, and recruitment opportunities for students. "We work with an eclectic group of companies on the board, and there's considerable gender and diversity representation within it," Allmark says. "There's also a digital futures board that our provost drives with top employers that are keen to engage in this space. Some are even wanting to collaborate on a curriculum that aligns with regional industry needs even further. It's been a real success."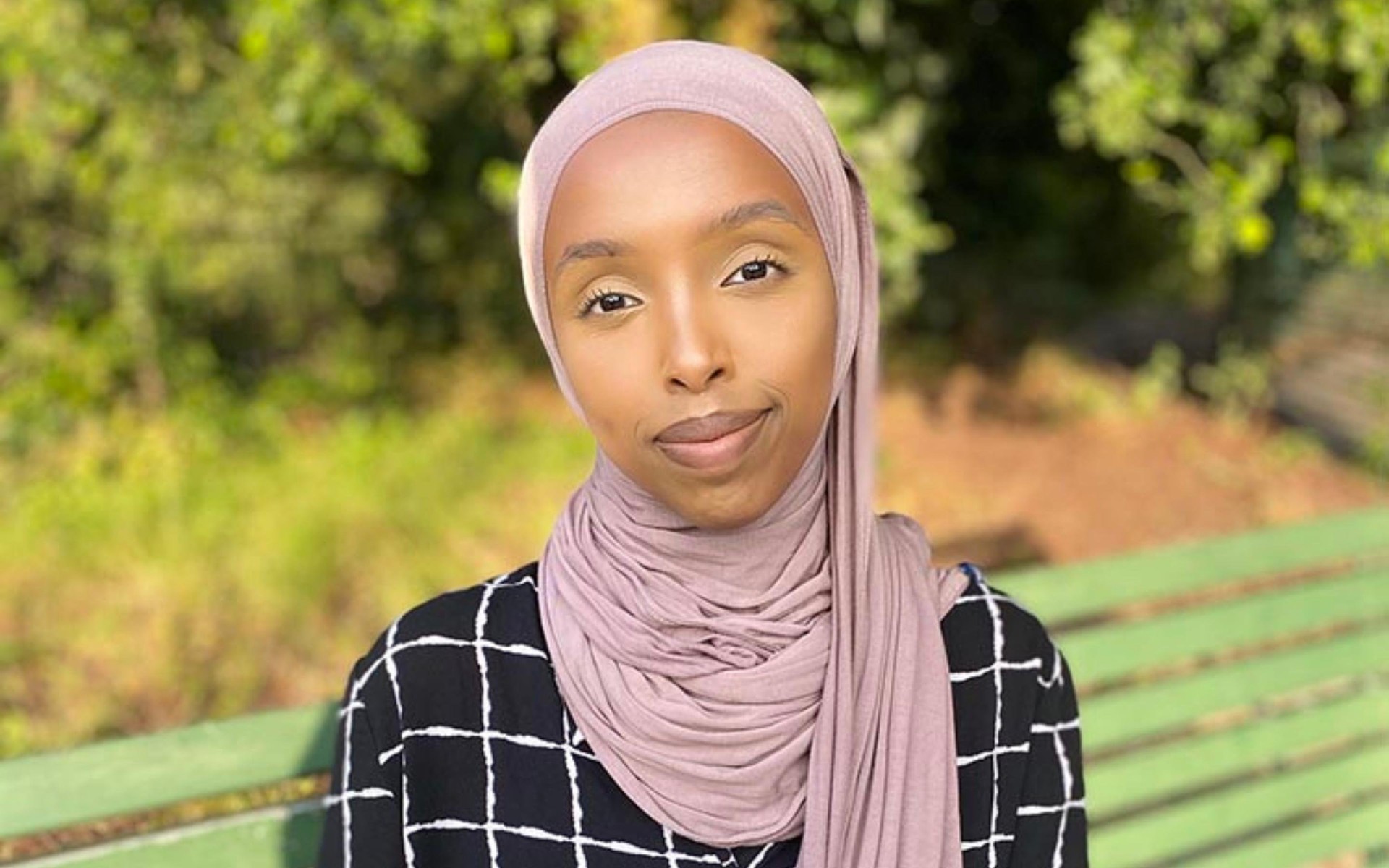 Sumaya Hassan, recent University of Birmingham Coding Boot Camp graduate
Putting Learning Into Practice—and a Fulfilling Career
With the University of Birmingham and all of 2U's Access Partnerships, the most important measure of success is learner outcomes, told through the lens of students themselves. Sumaya Hassan is just one example of a graduate who has leveraged their learning to establish a successful tech career. After completing the coding boot camp, this former healthcare assistant secured a job as a junior front-end developer with global activewear brand Gymshark.
"Coming from a life science and healthcare background, learning to code was a huge challenge for me, but it was totally worth it," Hassan says. "I couldn't be happier in my new role, and I have the advice and support of the course leaders during and after the course to thank for that. It's been brilliant putting what I learnt into practice at my new job. I can't recommend a career in technology highly enough for anyone looking for a change or to upgrade their skills."
Interested to learn more about developing an Access Partnership in your region? Email 2U at
AccessPartnerships@2U.com
to start the conversation.
Learn more about us.
At 2U, we're on a mission—to eliminate the back row in higher education and help partners thrive in the digital age. To learn more about who we are and what we do, follow the links below.