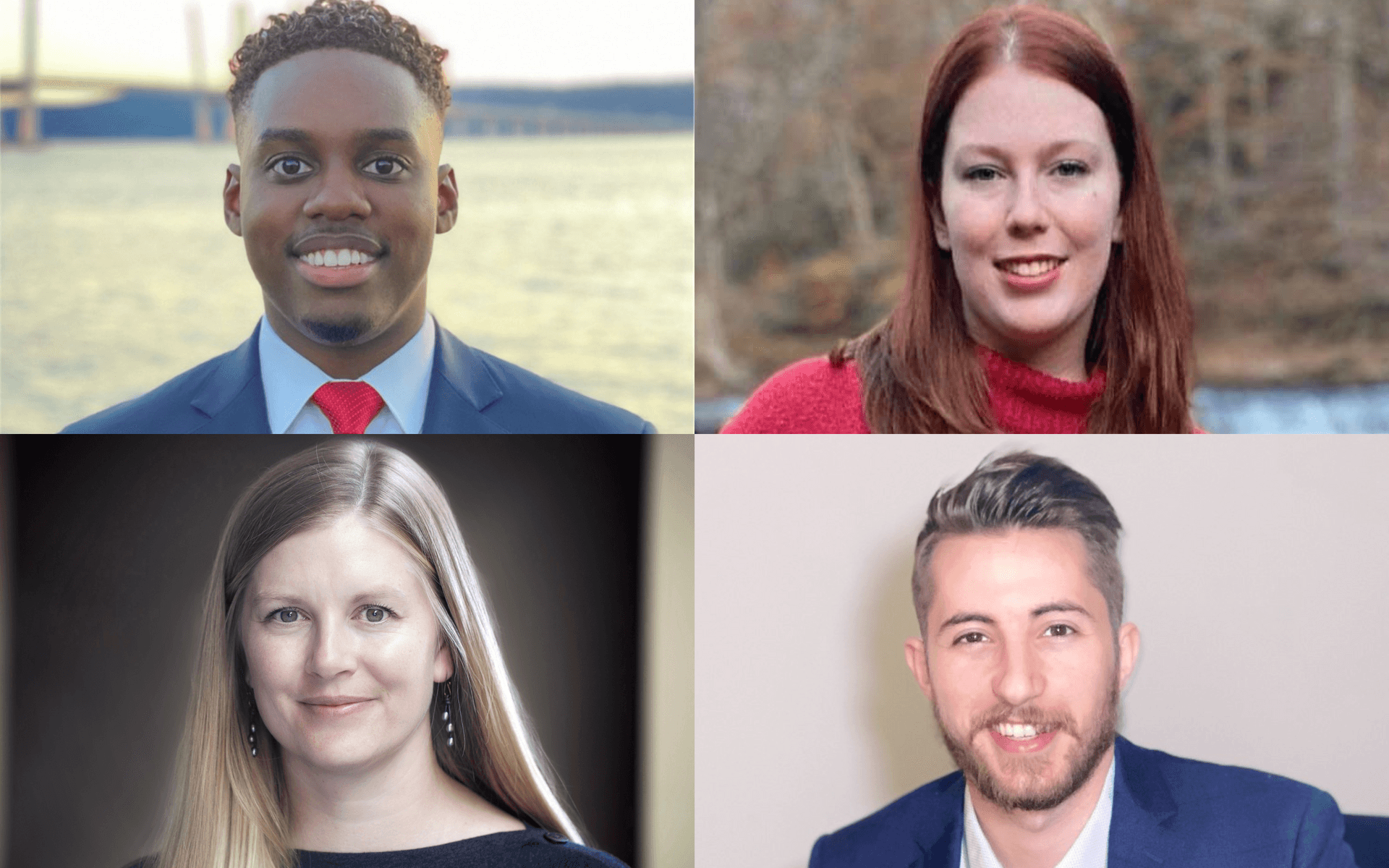 Clockwise from top left: Boot camp graduates Akibo Watson, Kennadee Ray, Matthew Caspento, Denise Stark
Today, we released the
2021 Gallup-2U Boot Camp Graduates Study
. The report,
Finding New Career Paths: Gaining In-Demand Skills and a High Return on Investment
, details findings from our third year of research with Gallup, centered on understanding the impact of high-quality, career-relevant boot camps offered by more than 50 leading nonprofit universities in partnership with 2U.
As the nation continues to confront a growing need to upskill and reskill working Americans for the jobs of tomorrow, university boot camps have emerged as an important part of the path forward. These technology certificate programs give working adults from a wide range of backgrounds and experience levels a pathway to gain critical skills in fields like: coding, data analytics, UX/UI, cybersecurity, fintech, and digital marketing. More than 55,000 learners have graduated from these programs since they first launched in 2016.
Despite the proliferation and popularity of boot camps, there is limited data available to understand the efficacy of these programs in helping learners achieve their professional and personal ambitions. The 2021 Gallup-2U study was conducted to uncover data on the impact university boot camp programs are having on graduates nationwide.
This year's study is based on interviews with 3,824 alumni of 2U-powered university boot camps who graduated between 2016 and 2021. Their responses enabled the creation of one of the largest and most comprehensive analyses of boot camp outcomes today.
The results paint a clear picture of the positive effect 2U-powered boot camps are having on graduates' careers—and their lives. Boot camp graduates surveyed reported increased salaries, higher employment in STEM careers, and enhanced career satisfaction.
These findings are promising: ​​
All graduates surveyed saw their

salaries increase by a median of $11,000

one year after graduation, with those who moved from

non-STEM to STEM jobs after graduation seeing the highest income growth (29%)

.

With these higher earnings,

boot camp graduates surveyed saw an ROI in their first year

, with the median graduate who worked full time during and following their boot camp offsetting more than half of the cost of their program (59%) with the additional income they earned.

The number of graduates surveyed who

reported working in STEM jobs after graduation nearly tripled

from 17% at time of enrollment to 48%.

Boot camp graduates surveyed reported being

nearly four times happier with jobs after graduation

.

Over 86% of boot camp graduates surveyed achieved a

positive outcome

.
While the data suggests that the boot camps we power are giving working adults from all over the nation the skills and tools they need to succeed in the digital economy, it's the personal stories from graduates that actually bring those numbers to life and validate our boot camps' impact and the potential they unlock for learners from all walks of life. Read on for four of those stories.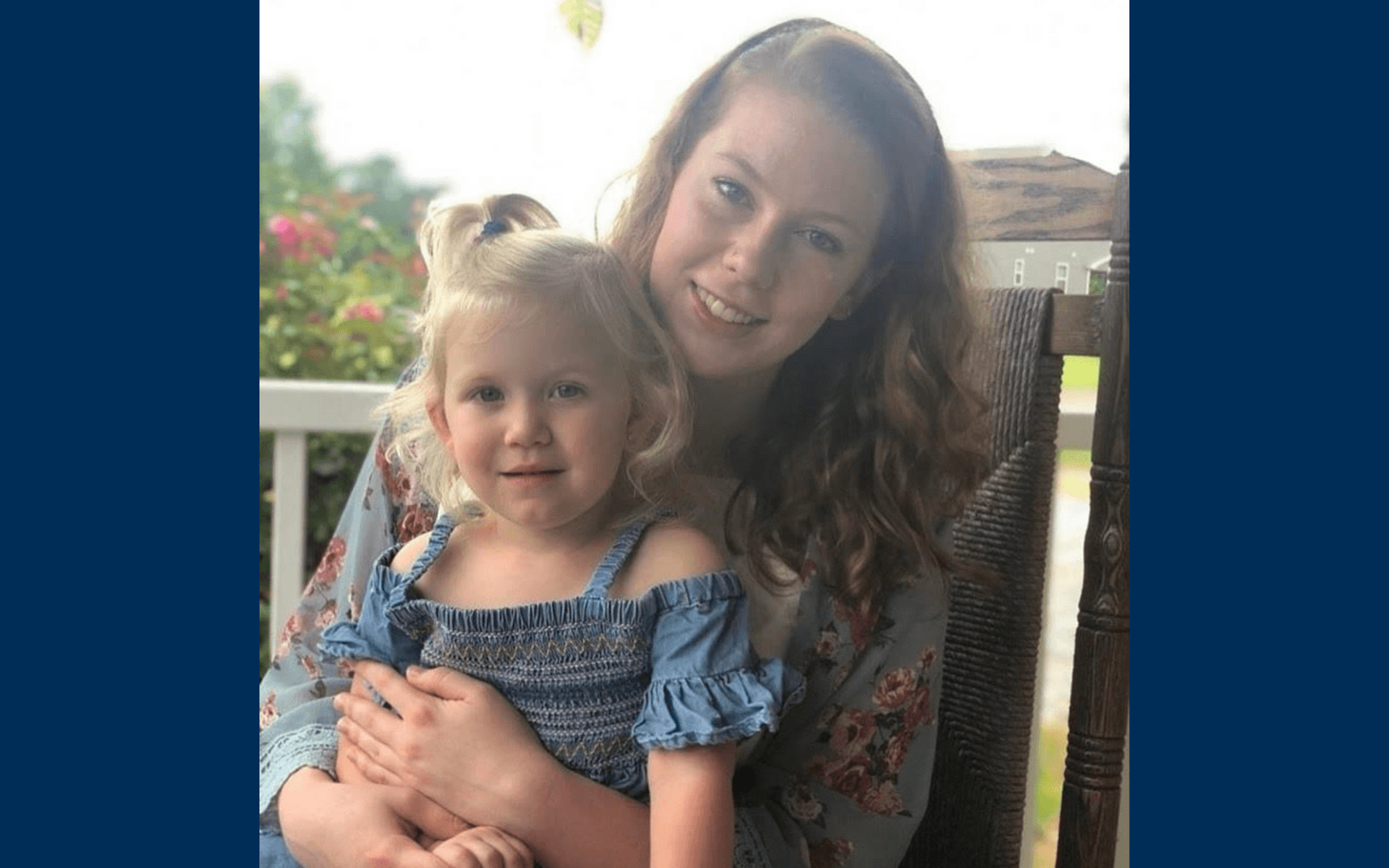 Meet Kennadee Ray: A 2020 graduate of the Vanderbilt University Coding Boot Camp
After graduating high school, Kennadee Ray moved to the small town of Lebanon, Tennessee, to continue her education through a local associate's degree program. All the while, Kennadee was balancing two time-consuming jobs: waitress at a local steakhouse and single mom to an always-busy toddler.
Rather than continue on to get a bachelor's degree, which Kennadee knew would take her longer to complete and would not provide her the flexibility she needed, she enrolled in the
Vanderbilt University Coding Boot Camp
.
Now, Kennadee is working fully remote in an industry that piqued her interest even before completing her associate's degree: robotic process automation. She believes the boot camp was instrumental in getting her to where she wanted to be—both personally and professionally.
"That balance of having my family's needs met, while also having a mentally stimulating career, is really important to me," she says. "When I was working through my associate's degree, I just felt stuck. And during my waitressing years, customers would sometimes talk down to me. But now I'm feeling on top of the world."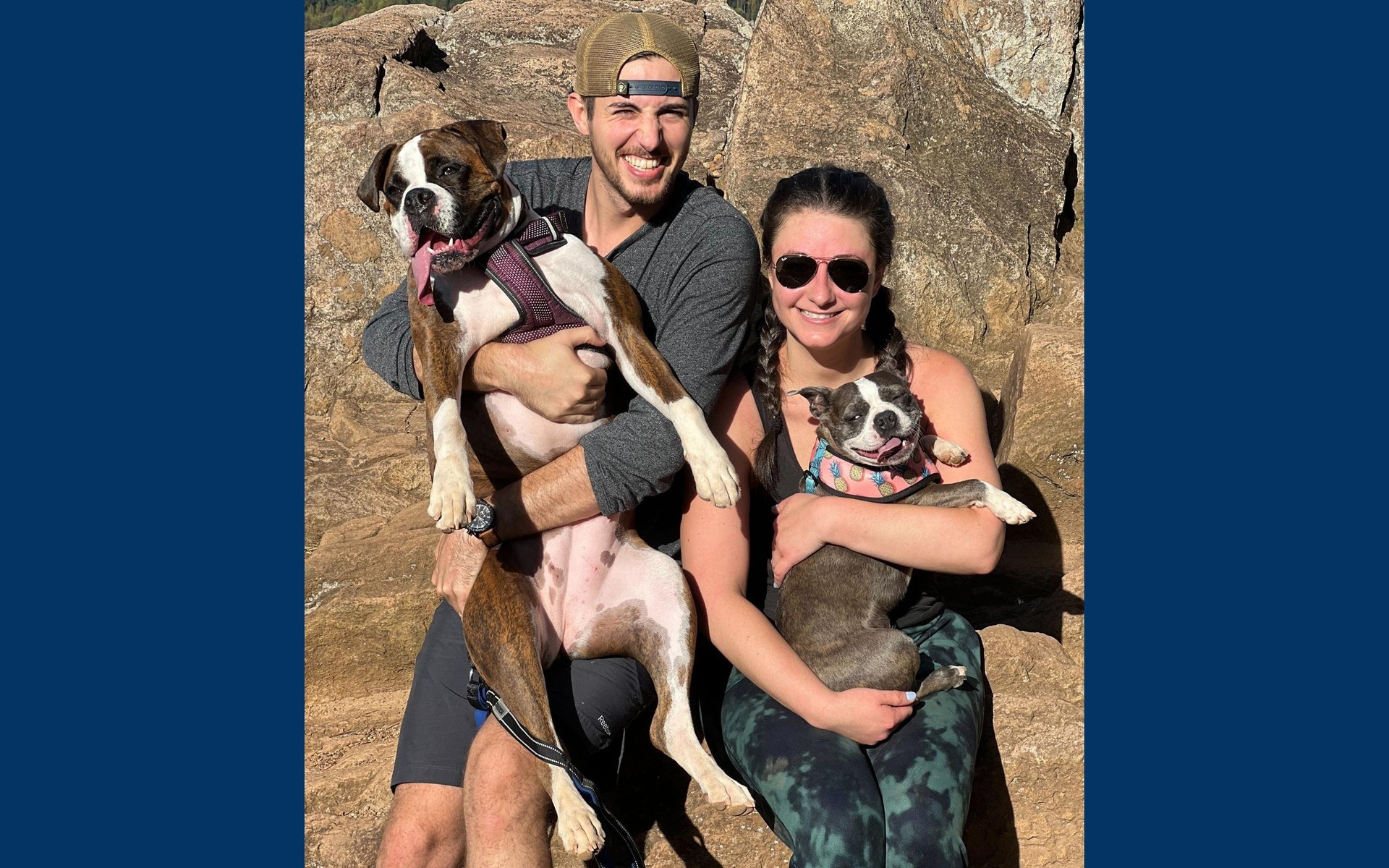 Matthew Caspento with his two dogs and girlfriend
Meet Matthew Caspento: A 2021 graduate of The Coding Boot Camp at UNC Charlotte
A Biology major turned artisanal cocktail slinger, Matthew Caspento's life suddenly came to a halt when the pandemic forced everything to shut down—including his job. Laid off and stressed about making ends meet, Matthew took the advice of a friend and enrolled in the
Coding Boot Camp at UNC Charlotte
.
"The time and money I spent with the boot camp were worth it, one-hundred percent," Matthew says. "I've already made double my bartending salary, plus I have benefits and healthcare, so I can't trade that for anything."
Matthew was hired through Demo Day, a 2U networking experience where boot camp students present their projects for feedback from industry professionals, where his skills captured the eye of the CTO at Zaloni. Now, he's a cloud operations manager, working with a variety of clients, developers, and other stakeholders to manage Zaloni's SaaS (Software as a Service) product.
"What I learned in the boot camp, and what I continue to learn on the job, has been useful not just because the cloud is a really huge field and emerging market, but also because you can utilize these same skills for so many other areas," he says.
Akibo Watson
Meet Akibo Watson: A 2020 graduate of the Columbia Engineering Data Analytics Boot Camp
As an executive recruiter, Akibo Watson never felt he had control over his performance—or the trajectory of his career. After years of working with technology and banking clients, he learned of the many opportunities that existed in technical specialist roles, including greater salary potential and more ownership of the outcomes he achieved. So, right before being laid off at the start of the pandemic, Akibo enrolled in the
Columbia Engineering Data Analytics Boot Camp
.
"The boot camp allowed me to get up to speed with an industry really fast," Akibo says, "getting me credentialed in a unique and competitive way."
With one month to go in his boot camp experience, Akibo secured a job offer and jumped into his new role at Veritas Technologies. Starting as an IT operations analyst contractor, he quickly rose the ranks and upgraded to a full-time role. But his career progression didn't stop there. One year later, Akibo was hired as a senior technology venturing and innovation analyst at PepsiCo.
"The Columbia boot camp brought me to the cutting-edge at PepsiCo," Akibo says. "Two years ago, I was sitting at home, unemployed, wondering what my next move would be. Now, I'm working on implementing some of the most innovative technology. The boot camp kicked all of this off."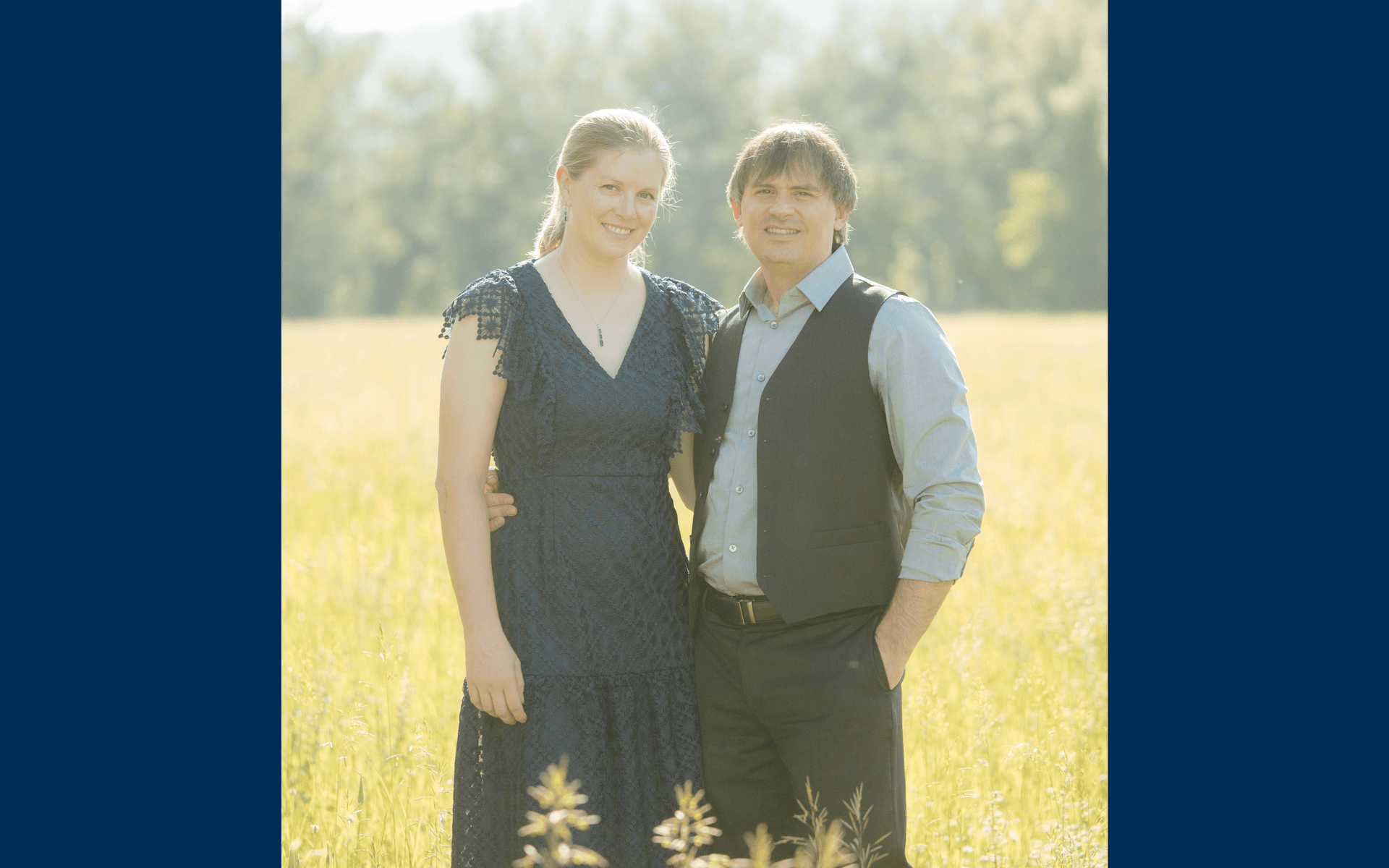 Denise Stark and her husband
Meet Denise Stark: A 2019 graduate of the University of Denver Coding Boot Camp
After earning her Earth Science undergraduate degree, Denise Stark planned on entering the water management industry. But when her husband's job required her family to move, Denise's career prospects changed with her relocation: water management opportunities in Alabama were few and far in between, so she worked nights and weekends in retail and then eventually stayed home as a full-time new mom.
Several years later, Denise felt lost. Her husband suggested she try programming since she enjoyed building and fixing things, and when the
University of Denver Coding Boot Camp
popped up in her research, it was "a no-brainer to apply."
A few months after graduating from the boot camp, Denise landed her first tech job, working primarily in web content management. Now, she's at IHS Markit, part of S&P Global, where she has already received a promotion. Denise easily sees the connections between her boot camp learning and day-to-day work. But beyond the skills she's acquired, Denise feels fulfilled with the freedom to explore once again.
"I know it may sound a bit corny, but honestly I feel like the boot camp saved me. It enabled me to find that level of success for myself without having to go back to school to get another degree and spend tons of money on something I wasn't even sure would make me more marketable," Denise says. "The boot camp far surpassed the expectations I had for what a job could be like—the respect and support and salary, and all the possibilities for my life."
Learn more about us.
At 2U, we're on a mission—to eliminate the back row in higher education and help partners thrive in the digital age. To learn more about who we are and what we do, follow the links below.